Senior Materials and Processes Engineer, Non-Metallics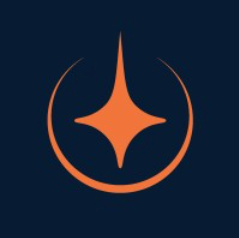 Vast
Long Beach, CA, USA
Posted on Friday, November 17, 2023
Vast was founded to expand humanity's frontier into the solar system and beyond. We believe that the next step on that journey is enabling manufacturing and habitation in LEO. We are building artificial gravity space stations to make this a reality. If you want to join a team that builds amazing things with the most talented people on Earth, please reach out.
Vast is looking for a Materials and Processes Engineer, Non-Metallics, reporting to the Director of Manufacturing, to support the development of the systems that will be required for the design and build of artificial-gravity human-rated space stations. This will be a full-time, exempt position located in our Long Beach location.
As a Materials and Processes Engineer at Vast, you will have the opportunity to utilize your knowledge, experience, and creativity to lead material assessment, selection, and certification at the cutting edge of space technology. Our team is developing novel life support, thermal control, and propulsion systems, as well as designing and building the interiors for a crew rated space station. This is a challenging role as it involves knowledge and decisions that are absolutely critical to the safety of future astronauts and passengers.
Responsibilities:
Own non-metallic materials and process recommendations and requirements for an artificial-gravity space station
Select and communicate company posture on material selection, off-gassing risk, flammability, and toxicity assessment for a crewed space station
Act as the technical expert for polymers, soft goods, seals, paints, and adhesives/epoxies
Work with interdisciplinary stakeholders such as life support, thermal control, and propulsion engineers to ensure all materials and processes can support a safe crewed mission
Lead design reviews internally and externally with suppliers and customers
Make sure that all designs and systems are manufacturable and reliable from a materials perspective
Minimum Qualifications:
Bachelor's degree in materials science or related discipline
3+ years of experience working with materials and processes for space applications
Preferred Skills & Experience:
Master of Science degree in materials science or related discipline
Experience with soft goods, especially those used in aerospace or other crewed vehicles
Knowledge of Volatile Organic Compounds (VOCs) and their impact on vehicles and crew
Experience with off gassing of polymers and other non-metallic materials
Experience with outgassing of materials in a vacuum environment
Knowledge of flammability risk of a variety of materials used in aerospace applications
Knowledge of crewed space vehicles
Knowledge of gaseous oxygen systems and related materials, process, and cleanliness guidelines and interactions with flammability assessments of these systems
Experience in toxicity assessment for short and medium term human health risk
Knowledge of corrosion mechanisms
Experience with aerospace specific electronics and coatings risks such as whiskering
Experience with paints, epoxies, and coatings for aerospace applications
Knowledge of metallic and fluid system manufacturing techniques, processes, equipment, and other processes such as machining, welding, brazing, tube bending, etc.
Able to work well in an integrated collaborative team environment, including frequent interactions with technicians, other engineers, and managers
Highly self-motivated with strong organizational and written/oral communication skills – able to prioritize and execute tasks in a high-pressure environment with the ongoing drive for continuous improvement in all aspects of work
Hands-on laboratory experience in materials science and additive manufacturing
Preferred experience: atomization, metal additive manufacturing, alloy development for additive manufacturing, additive manufacturing equipment development, injection molding, metallography, optical microscopy, hardness testing, DSC, XRD, IGF, machine shop technology
Strong organizational skills, as well as verbal and written communication
Strong project management, organizational, and communication skills
Ability to plan and execute R&D projects
Apply subject matter expertise to cutting edge technical needs, iterate efficiently, and clearly articulate issues
Ability to independently operate, design, and modify laboratory equipment
Perform materials characterization tests, write detailed reports, and design experiments
Experience with metal alloy development for additive manufacturing and/or experience with developing new metal additive manufacturing technologies
Familiarity with laboratory testing for materials characterization with processes such as FTIR, XRD, gas chromatography
Experience with interpreting engineering drawings and models; GD&T, etc.
Additional Requirements:
Willingness to work overtime, or weekends to support critical mission milestones
Ability to lift up to 25 lbs unassisted
Pay Range:
Senior Materials and Processes Engineer Level III: $135,000-$170,000
COMPENSATION AND BENEFITS
Base salary will vary depending on job-related knowledge, education, skills, experience, business needs, and market demand. Salary is just one component of our comprehensive compensation package. Full-time employees also receive company equity, as well as access to a full suite of compelling benefits and perks, including: 100% medical, dental, and vision coverage for employees and dependents, flexible paid time off for exempt staff and up to 15 days of vacation for non-exempt staff, paid parental leave, short and long-term disability insurance, life insurance, free catered meals and snacks and beverages, access to a 401(k) retirement plan, One Medical membership, ClassPass credits, personalized mental healthcare through Spring Health, and other discounts and perks.
U.S. EXPORT CONTROL COMPLIANCE STATUS
The person hired will have access to information and items subject to U.S. export controls, and therefore, must either be a "U.S. person" as defined by
22 C.F.R. § 120.62
or otherwise eligible for deemed export licensing. This status includes U.S. citizens, U.S. nationals, lawful permanent residents (green card holders), and asylees and refugees with such status granted, not pending.
EQUAL OPPORTUNITY
Vast is an Equal Opportunity Employer; employment with Vast is governed on the basis of merit, competence and qualifications and will not be influenced in any manner by race, color, religion, gender, national origin/ethnicity, veteran status, disability status, age, sexual orientation, gender identity, marital status, mental or physical disability or any other legally protected status.