Indirect Sourcing & Procurement Specialist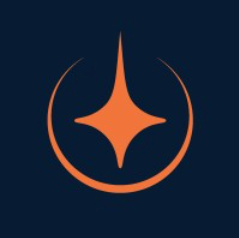 Vast
Operations
Long Beach, CA, USA
Posted on Friday, September 15, 2023
Vast was founded to expand humanity's frontier into the solar system and beyond. We believe that the next step on that journey is enabling manufacturing and habitation in LEO. We are building artificial gravity space stations to make this a reality. If you want to join a team that builds amazing things with the most talented people on Earth, please reach out.
Vast is looking for an Indirect Sourcing & Procurement Specialist, that will be a crucial member of our growing Finance and Accounting team, and play a vital role in supporting indirect and capital purchases.
RESPONSIBILITIES:
Prepares and sends POs to vendors or internal departments
Obtain quotes and negotiate pricing from vendors
Manage vendor onboarding process including setting-up credit terms, up-to-date W9 forms and other necessary information
Contribute to automation and process improvement projects to facilitate sourcing, contracting and purchasing activities
Manage vendor relationships for key suppliers
Establish and maintain electronic repository for supporting documentation related to all purchasing (POs, Quotes, PO acknowledgements)
Work with Account Payable team to resolve vendors' invoice payment issues
Liaise with forwarder for importing shipment clearance and delivery to plant
Assist the Finance team with other ad-hoc projects as needed
BASIC QUALIFICATIONS:
Bachelor's degree
3+ years of experience in a combination of purchasing, contracting, materials management or other related areas
PREFERRED SKILLS AND EXPERIENCE:
Bachelor's degree in business degree, finance or related field
Experience in purchasing or similar procurement related experience
Experience with Microsoft Office and Quickbooks or equivalent ERP/accounting system
Experience with contract negotiation and document management skills
Ability to thrive at an early-stage startup where you will have the opportunity to help create and optimize key systems and processes
Working knowledge of procurement and cost accounting
Excellent attention to detail, accuracy, time management and work prioritization
Ability to work independently and with a team in a fast-paced, high-volume environment
Ensures confidentiality and controls access to sensitive information
Strong sense of accountability and integrity with excellent written and verbal communication skills
Aerospace manufacturing experience is a plus
COMPENSATION AND BENEFITS
Base salary will vary depending on job-related knowledge, education, skills, experience, business needs, and market demand. Salary is just one component of our comprehensive compensation package. Full-time employees also receive company equity, as well as access to a full suite of compelling benefits and perks, including: 100% medical, dental, and vision coverage for employees and dependents, flexible paid time off for exempt staff and up to 15 days of vacation for non-exempt staff, paid parental leave, short and long-term disability insurance, life insurance, free catered meals and snacks and beverages, access to a 401(k) retirement plan, One Medical membership, ClassPass credits, personalized mental healthcare through Spring Health, and other discounts and perks.
U.S. EXPORT CONTROL COMPLIANCE STATUS
The person hired will have access to information and items subject to U.S. export controls, and therefore, must either be a "U.S. person" as defined by
22 C.F.R. § 120.62
or otherwise eligible for deemed export licensing. This status includes U.S. citizens, U.S. nationals, lawful permanent residents (green card holders), and asylees and refugees with such status granted, not pending.
EQUAL OPPORTUNITY
Vast is an Equal Opportunity Employer; employment with Vast is governed on the basis of merit, competence and qualifications and will not be influenced in any manner by race, color, religion, gender, national origin/ethnicity, veteran status, disability status, age, sexual orientation, gender identity, marital status, mental or physical disability or any other legally protected status.