Space Mission Operator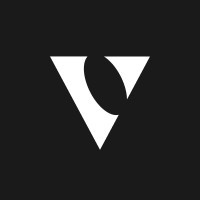 True Anomaly
Colorado Springs, CO, USA
Posted on Tuesday, November 21, 2023
A new space race has begun. True Anomaly seeks those with the talent and ambition to build innovative technology that solves the next generation of engineering, manufacturing, and operational challenges for space security and sustainability.
OUR MISSION
The peaceful use of space is essential for continued prosperity on Earth—from communications and finance to navigation and logistics. True Anomaly builds innovative technology at the intersection of spacecraft, software, and AI to enhance the capabilities of the U.S., its allies, and commercial partners. We safeguard global security by ensuring space access and sustainability for all.
OUR VALUES
Be the offset. We create asymmetric advantages with creativity and ingenuity
What would it take? We challenge assumptions to deliver ambitious results
It's the people. Our team is our competitive advantage and we are better together
YOUR MISSION
RESPONSIBILITIES
Mission Operations:
Plan, execute, and debrief on-orbit operations

.

Develop mission timelines, operational procedures, and contingency plans.

Create space operations procedures to ensure safe and efficient mission execution.

Incorporate best-practices into operational guidelines.
Support Tactics, Techniques, and Procedures (TTP) Development:
Collaborate with cross-functional teams to contribute to developing and refining space operations TTPs.

Provide valuable insights and expertise in developing effective strategies and tactics for space missions.
Support Development and Operational Test Planning:
Assist in the planning and execution of development and operational test plans for space operations systems and procedures.

Contribute to identifying test objectives, methodologies, and data collection requirements.
Support Mission Operations Software Development:
Assist in developing and enhancing mission operations software tools and applications.

Collaborate with software engineers and product teams to ensure user-friendly interfaces and seamless integration with operational workflows.
Support User Acceptance Testing for Software:
Participate in user acceptance testing (UAT) to validate the functionality and usability of mission operations software.

Provide valuable feedback and report any identified issues or bugs to the development team.
QUALIFICATIONS
Bachelor's degree in a relevant field (e.g., aerospace engineering, space science, computer science) or equivalent experience.

3+ years' relevant experience

Strong analytical and problem-solving skills with a meticulous attention to detail.

Excellent written and verbal communication skills, with the ability to convey complex concepts clearly and concisely.

Proficiency in software development processes and methodologies.

Familiarity with space operations software, mission control systems, and related tools.

Ability to work collaboratively in a team environment and effectively manage multiple priorities.

Strong self-motivation and a proactive approach to overcoming challenges.
COMPENSATION: $100,000-$140,000 (depending on experience)
ADDITIONAL REQUIREMENTS
Work Location—this roll will be fully onsite in our Colorado Springs, CO office.
Work environment—the work environment; temperature, noise level, inside or outside, or other factors that will affect the person's working conditions while performing the job.
Physical demands—the physical demands of the job, including bending, sitting, lifting and driving.
To conform to U.S. Government space technology export regulations, including the International Traffic in Arms Regulations (ITAR) you must be a U.S. citizen, lawful permanent resident of the U.S., protected individual as defined by 8 U.S.C. 1324b(a)(3), or eligible to obtain the required authorizations from the U.S. Department of State.
We value diversity of experience, knowledge, backgrounds and perspectives and harness these qualities to create extraordinary impact. True Anomaly is committed to equal employment opportunity regardless of sex, race, religion or belief, ethnic or national origin, disability, age, citizenship, marital, domestic or civil partnership status, sexual orientation, gender identity, pregnancy, maternity or related condition (including breastfeeding) or any other basis as protected by applicable law. If you have a disability or additional need that requires accommodation, please do not hesitate to let us know.