Hardware Technical Steward - Grade Control Platform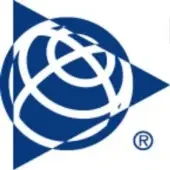 Trimble
IT, Other Engineering
Dayton, OH, USA
Posted on Friday, November 17, 2023
Hardware Technical Steward - Grade Control Platform
Job Location: Dayton, OH
Our Department: CTCT GCP
What You Will Do
Lead technical strategy for Grade Control Platform (GCP) hardware

Work with the Grade Control Applications (GCA) Technical Steward and other CTCT technical leadership on overall CTCT technical strategy

Work with GCP leadership on decisions that affect multiple GCP product groups
Coordinate plans and directions with Trimble and Caterpillar
Maintain two-way communication with GCP technical leaders to establish a shared, consistent understanding of direction and goals
Coordinate with CTCT technical leadership on common approaches and solutions

Work with CTCT technical leaders to establish standards, best practices, and a culture of continuous improvement
Collaborate with CGP in the identification and evaluation of new technologies and processes

Use an understanding of directions and approaches from adjacent industries to identify opportunities, and influence outcomes, for GCP

Serve as a technical advisor for CGP

Contribute to design reviews

Review product specifications

Contribute to risk analyses and FMEAs

Offer input to product testing and review test reports

Foster a culture where technical decisions are made at the level which matches the scope/reach of the decision
What Skills & Experience You Should Bring
Development and use of machine control systems and the technologies they utilize

System integrators as customers, with an understanding of the resources they need to develop and maintain their systems

Development and management of standards and processes

Multidiscipline engineering background, with a blend of electrical, mechanical, and software skills

Technical leadership abilities; use of influence and experience in support of business objectives

Solid analytical and problem solving skills

Commitment to continuous improvement

BS/MS in electrical engineering, mechanical engineering, computer engineering, or similar program

10+ years of embedded systems development
-
Pay Equity
-
Trimble provides the following compensation range and general description of other compensation and benefits that it in good faith believes it might pay and/or offer for this position. This compensation range is based on a full time schedule. Trimble reserves the right to ultimately pay more or less than the posted range and offer additional benefits and other compensation, depending on circumstances not related to an applicant's sex or other status protected by local, state, or federal law.
-
Hiring Range:
136400
-
184200
-
Bonus Eligible?
Yes
-
Trimble offers comprehensive core benefits that include Medical, Dental, Vision, Life, Disability, Time off plans and retirement plans. Most of our businesses also offer tax savings plans for health, dependent care and commuter expenses as well as Paid Parental Leave and Employee Stock Purchase Plan.
-
Trimble is proud to be an equal opportunity employer. We welcome and embrace our
candidates' diversity and take affirmative action to employ and advance individuals
without regard to race, color, sex, gender identity or expression, sexual orientation,
religion, age, physical or mental disability, veteran status, pregnancy (including
childbirth or related medical conditions), national origin, marital status, genetic
information, and all other legally protected characteristics. We forbid discrimination and
harassment in the workplace based on any protected status or characteristic. A criminal
history is not an automatic bar to employment with the Company, and we consider
qualified applicants consistent with applicable federal, state, and local law.

The Company is also committed to providing reasonable accommodations for
individuals with disabilities, and individuals with sincerely held religious beliefs in our job
application procedures. If you need assistance or an accommodation for your job, contact