Sr. Financial Analyst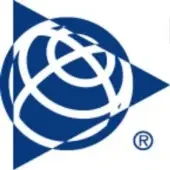 Trimble
IT, Accounting & Finance
Multiple locations
Posted on Wednesday, November 15, 2023
Your Title: Senior Financial Analyst
Job Location: Hybrid - Near any continental USA office, CO, MN, NJ, OH, OR
Our Department: Finance
What You Will Do
We are seeking a highly skilled and highly motivated Senior Financial Analyst with extensive FP&A experience. As a Senior Financial Analyst, you will play a critical role in supporting our organization's efforts to optimize financial performance through the application of digital technologies, through the development of accurate forecasts and financial models, and through insightful analysis that drives process improvements and cost savings. This role requires a consistent application of critical thinking skills, an excellent understanding of financial statements, sound financial logic, complex problem solving, and the ability to drive results through independent work. The successful candidate will have the ability to think both strategically and tactically. You will work closely with cross-functional teams, including IT, Finance, Operations, Legal, and Supply Chain in order to identify opportunities, analyze data, develop financial models, and provide recommendations to management that will drive informed data-driven decisions. Primary responsibilities include:
Supports all accounting and financial functions, including month-end/quarter-end close process, key account reconciliations, variance analysis, and provides insight into the business's results (i.e. you must be able to clearly and concisely articulate the story behind the numbers and the key drivers).

Analyzes financial data, creates reliable forecasts, and clearly communicates drivers and assumptions in the forecasts. Proactively advises management of opportunities and potential risks regarding the financial forecasts, budgets, and long range plans.

Financial Planning & Analysis: leads complex financial analysis, creates accurate bookings, revenue, and churn forecasts, creates complex financial models, creates standardized reports, synthesizes and analyzes data from various sources in an effort to identify trends, risks, and opportunities for improvement, uses data analysis to evaluate the business's performance against key performance indicators (KPIs), and provides insight to management that supports data-driven decisions.

Significantly contributes to the data analysis, due diligence and creation of financial materials, slides, and write ups for mid-quarter reviews and quarterly business reviews.

Contributes ideas for process improvements and contributes to building new reports in BI tools.

Reviews various requests for approval.

Coordinates with other members of the finance team to review financial information and forecasts.

Partners with IT and other groups in order to support digital transformation activities.

Assists in interim and annual external and internal audits as needed.

Completes ad hoc projects as assigned.
What Skills And Experience You Should Bring
Bachelor's Degree in Finance, Accounting or related field

10+ years of progressive Finance experience along with a clear demonstration of driving change and achieving results in prior roles.

A critical thinker with strong Finance and Accounting skills, sharp analytical skills, and excellent reasoning abilities.

Extensive experience in MS Office and Google Suite.

Background with accounting ERP Systems (Oracle and Netsuite experience is a plus) and BI tools.

"Roll up the sleeves" self-starter with the ability to both dig into the details and think strategically.

A well-organized and self-directed individual with high attention to detail who can work independently with minimal guidance in the midst of ambiguity.

An intelligent and articulate individual with excellent communication skills who can interact with people at all levels of an organization.
Preferred Skills And Experience
MBA from a top-tier university and/or CFA/CPA/CMA/FPAC.

Hardware and Software Industry experience in a high growth environment preferred

Experience in SaaS and HaaS is preferred

Adaptive Insights, Adaptive Planning

Significant experience in business partnering is preferred

Experience with Hyperion / Smart View is a plus
About Our Transportation Sector
Trimble Transportation is in business for optimizing the movement of freight by providing shippers and carriers both mobility, enterprise and visibility software tools they need to run their businesses more efficiently. As the leading provider of Transportation Management Software (TMS), Asset Management Software (AMS), and Fleet Management Software (FMS) we are devoted to propelling companies in the trucking industry toward increased efficiency, lower costs and optimize operations.
Trimble's Inclusiveness Commitment
We believe in celebrating our differences. That is why our diversity is our strength. To us, that means actively participating in opportunities to be inclusive. Diversity, Equity, and Inclusion have guided our current success while also moving our desire to improve. We actively seek to add members to our community who represent our customers and the places we live and work.
We have programs in place to make sure our people are seen, heard, and welcomed and most importantly that they know they belong, no matter who they are or where they are coming from.
-
Pay Equity
-
Trimble provides the following compensation range and general description of other compensation and benefits that it in good faith believes it might pay and/or offer for this position. This compensation range is based on a full time schedule. Trimble reserves the right to ultimately pay more or less than the posted range and offer additional benefits and other compensation, depending on circumstances not related to an applicant's sex or other status protected by local, state, or federal law.
-
Hiring Range:
87500
-
116000
-
Bonus Eligible?
Yes
-
Trimble offers comprehensive core benefits that include Medical, Dental, Vision, Life, Disability, Time off plans and retirement plans. Most of our businesses also offer tax savings plans for health, dependent care and commuter expenses as well as Paid Parental Leave and Employee Stock Purchase Plan.
-
Trimble is proud to be an equal opportunity employer. We welcome and embrace our
candidates' diversity and take affirmative action to employ and advance individuals
without regard to race, color, sex, gender identity or expression, sexual orientation,
religion, age, physical or mental disability, veteran status, pregnancy (including
childbirth or related medical conditions), national origin, marital status, genetic
information, and all other legally protected characteristics. We forbid discrimination and
harassment in the workplace based on any protected status or characteristic. A criminal
history is not an automatic bar to employment with the Company, and we consider
qualified applicants consistent with applicable federal, state, and local law.

The Company is also committed to providing reasonable accommodations for
individuals with disabilities, and individuals with sincerely held religious beliefs in our job
application procedures. If you need assistance or an accommodation for your job, contact