Training Specialist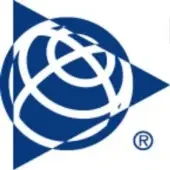 Trimble
Multiple locations
Posted on Wednesday, November 15, 2023
Your Title: Training Specialist
Job Location: Portsmouth, New Hampshire or Remote
Our Department: B2W
Are you someone who enjoys teaching others? As the Training Specialist you will be teaching our clients how to operate and become successful using the B2W Software.
What You Will Do
With direct reporting responsibilities to the Training Manager, the Training Specialist is responsible for delivering online and on-location training classes to construction companies utilizing B2W Software applications. You will participate in the development of the training curriculum and be involved in content planning and delivery for our annual user conference.
● Deliver onsite software training to new and existing clients
● Provide online and in-house training to new and existing clients
● Deliver internal training to new B2W Software employees
● Contribute to the development of training course materials, CBTs, and training videos
● Contribute to the planning and presentation of training sessions at annual User Conference
What Skills & Experience You Should Bring
● College degree in a field suitable to the role
● Solid knowledge of relational database concepts
● Highly motivated self-educator
● Natural troubleshooting instincts
● Telephone support experience and/or a background in technical training ●
Strong communication and interpersonal skills that demonstrate the ability to interact effectively with a wide variety of personalities both inside and outside of the company ● Ability to understand customer concerns, to take ownership of those concerns, and utilize the necessary resources to resolve those concerns
About Your Location
This job involves frequent travel, flying and driving to customer sites. While performing the duties of this job, the employee will be required to sit and stand for long periods of time. You will be regularly required to operate a vehicle under a variety of conditions, as well as transport office equipment.
About Our Division
Headquartered on the historic Portsmouth, NH waterfront, with sales offices in Buckhead, GA's TechRise startup center. B2W Software empowers heavy civil construction companies to win more work and complete it more profitably.
The Company's highly differentiated ONE Platform connects people, resources, and construction workflows through interoperable software modules for estimating, scheduling and dispatching, field tracking, equipment maintenance, safety and reporting. Unlike disparate solutions, the ONE Platform is unified by a single operational database and can be rapidly deployed by contractors of all sizes on premise or in the Cloud.
Trimble's Inclusiveness Commitment
We believe in celebrating our differences. That is why our diversity is our strength. To us, that means actively participating in opportunities to be inclusive. Diversity, Equity, and Inclusion have guided our current success while also moving our desire to improve. We actively seek to add members to our community who represent our customers and the places we live and work.
We have programs in place to make sure our people are seen, heard, and welcomed and most importantly that they know they belong, no matter who they are or where they are coming from.
-
Pay Equity
-
Trimble provides the following compensation range and general description of other compensation and benefits that it in good faith believes it might pay and/or offer for this position. This compensation range is based on a full time schedule. Trimble reserves the right to ultimately pay more or less than the posted range and offer additional benefits and other compensation, depending on circumstances not related to an applicant's sex or other status protected by local, state, or federal law.
-
Hiring Range:
57200
-
74300
-
Bonus Eligible?
No
-
Trimble offers comprehensive core benefits that include Medical, Dental, Vision, Life, Disability, Time off plans and retirement plans. Most of our businesses also offer tax savings plans for health, dependent care and commuter expenses as well as Paid Parental Leave and Employee Stock Purchase Plan.
-
Trimble is proud to be an equal opportunity employer. We welcome and embrace our
candidates' diversity and take affirmative action to employ and advance individuals
without regard to race, color, sex, gender identity or expression, sexual orientation,
religion, age, physical or mental disability, veteran status, pregnancy (including
childbirth or related medical conditions), national origin, marital status, genetic
information, and all other legally protected characteristics. We forbid discrimination and
harassment in the workplace based on any protected status or characteristic. A criminal
history is not an automatic bar to employment with the Company, and we consider
qualified applicants consistent with applicable federal, state, and local law.

The Company is also committed to providing reasonable accommodations for
individuals with disabilities, and individuals with sincerely held religious beliefs in our job
application procedures. If you need assistance or an accommodation for your job, contact