Quality Analyst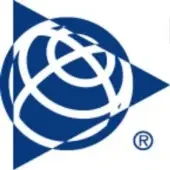 Trimble
IT, Quality Assurance
Richmond Hill, ON, Canada
Posted on Tuesday, November 14, 2023
Title: Quality Assurance Engineering Analyst
Job Location: Richmond Hill, ON, Canada
Our Department: Quality Assurance
What You Will Do
This is a Contract Full-Time position. As a self-motivated and detail-oriented individual, you will be an integral part of a dynamic QA team. Your main role will be to assist/participate in confirming that product performances and specifications are in accordance with the company and/or industry standards with duties covering a wide range of inspection, monitoring, testing and programming tasks. Additionally, you will play a key role in maintaining and improving the company's Quality & Regulatory System.
Drive continuous improvement and adherence to quality plan and systems. Interacting routinely with Production, Purchasing, Engineering and Suppliers to proactively improve quality of products and components

Perform incoming inspection, verification, testing and programming on applicable components used to manufacture the company's products and update applicable databases and/or file paperwork related to inspection, monitoring and test results.
Assist with applicable vendor (RMA) and/or customer (DOA) issues

Assist with maintaining the company's regulatory compliance (WEEE, TUV, RoHS, etc…)

Follow workplace operating and environmental, health and safety procedures and guidelines.
What Skills & Experience You Should Bring
Technical degree/diploma in engineering/electronics or related fields

2-3 years of experience as a Quality Assurance Inspector, Technologist or Analyst in an electronics manufacturing environment is preferred.

Working knowledge and/or familiarity of ISO 9000 structure, WEEE, TUV, RoHS & IPC standards (cabling + PCB)

Proficiency in Microsoft Office, in Microsoft Excel, and Word.

Excellent verbal and written communication skills.

Strong analytical, problem-solving skills and interpersonal skills.

Demonstrated ability to work, contribute excel and multi-task in team environments.

·Proven ability to resolve issues and participate in process improvement activities.
About Your Location
The nature of our work requires you as part of our Quality Assurance Team to work 100% on-site. Our typical work week is Monday through Friday with core business hours of 9AM to 3:30PM allowing us to collaborate in-person with other teams like Production, Supply Chain and Engineering. During periods of peak demand you may be required to work over-time (extended hour(s) at end-of-shift and/or during weekends).
About Trimble Applanix
Trimble's Applanix was founded on defense and aerospace industry expertise and has been a part of Trimble (TRMB on NASDAQ) since 2003. Our Applanix Position and Orientation Systems (POS™) have become the world's industry-standard for airborne, land, marine, and indoor mobile survey operations. With global reach, unequaled engineering excellence, and worldwide 24/7 customer support, we lead the world in high-productivity in-motion surveying, direct data georeferencing, and robust mobile mapping.
Trimble's Inclusiveness Commitment
We believe in celebrating our differences. That is why our diversity is our strength. To us, that means actively participating in opportunities to be inclusive. Diversity, Equity, and Inclusion have guided our current success while also moving our desire to improve. We actively seek to add members to our community who represent our customers and the places we live and work.
We have programs in place to make sure our people are seen, heard, and welcomed and most importantly that they know they belong, no matter who they are or where they are coming from.