Product Owner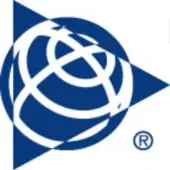 Trimble
Product
Minnetonka, MN, USA
Posted on Saturday, September 16, 2023
Trimble Transportation is transforming how carriers, shippers and brokers operate across the transportation supply chain continuum. As the leading provider of Transportation Management Software (TMS), Asset Management Software (AMS), and Fleet Management Software (FMS) we are devoted to propelling companies in the trucking industry toward increased efficiency, improved productivity, and optimized and sustainable operations.

The Transportation Mobility business, a division of Trimble Transportation, is a provider of telematics, workflow, navigation, video intelligence and compliance technology that enables commercial transportation fleets to operate efficiently, safely and per federal regulations by reducing costs, increasing uptime, improving driver experience and providing visibility into fleet operations.


Position Overview

The "Product Owner (PO) - Telematics Applications" position rolls up to the Transportation Mobility Foundations product line, a fundamental area in the business that empowers all downstream fleet management solutions by supplying essential, rich field telematics data.

This role will be centered explicitly around Mobility's vision to shape the Transportation Industry's evolution to Electrical and Autonomous Vehicles, while strengthening its current partnerships with the largest OEMs. The selected candidate will be responsible for the entire lifecycle and delivery of Mobility's Telematics suite of applications; is comfortable and fluent in a highly technical environment; and is passionate about building a solid foundation of applications that peer product lines can leverage and depend on.


Responsibilities:
Conduit between business, product & technical teams

Collaborate with Engineering and Product colleagues to align on future product enhancements in forming a roadmap.

Engage with customers, customer experience, peer product teams, user experience researchers, and other subject matter experts to understand workflows, feature gaps, dependencies and extrapolate technical requirements.

Translate the "why" and the "what" to Engineering teams, and assist in the "how"

Lead the breakdown of large solution requirements into an executable technical backlog.

Refine requirements with the team and inspect, accept, or reject completed work from the sprint

Make tough calls on scope and content within the delivery cycle.

Responsible for the health and prioritization of the product backlog based on priorities, events and dependencies with other teams.

Conduct external and internal customer acceptance testing.

Communicate priority and delivery goals to ensure alignment with Leadership.

Communicate work in progress and upcoming work to key stakeholders

Coordinate with other Product Owners, delivery teams, and shared services to ensure success.

Support and train other Trimble staff on product use and technical product details.

Create product training content, including videos and demonstration tools.

Leads Agile / Scrum ceremonies

Work with appropriate stakeholders to ensure cross-functional teams are aligned and prepared for product release.

Support and generate product launch materials as necessary.

Participate in industry trade associations, technical working groups, seminars, etc.
Required Skills:
The ideal candidate thrives in ambiguity and possesses a highly analytical and technical mindset. Approaches problem solving, teamwork, and innovation with a positive attitude. Has the ability to motivate teams and individuals around a common vision of product development excellence.

4-year bachelor's degree in Engineering or equivalent experience

3+ years of relevant Product Owner and/or Business Analyst experience or equivalent in an Agile technical product development environment

Proven success in delivering technical products with Agile Scrum methodologies

Strong requirements elicitation, and proven writing skills including the ability to write concisely and clearly for different audiences

Exceptional communication skills

Preferred Skills:
Technical product experience

Transportation industry experience

Usability testing experience

Experience with schedule based and feature based releases

Experience collaborating with UX resources to complete wireframes/mock-ups

Experience with iterative delivery

Scrum Product Owner certification (CSPO)

Experience writing stories with the Gherkin language

Experience with Agile backlog/project management tool, such as VersionOne or Jira

Familiarity with the Agile Scrum Master role and responsibilities
-
Pay Equity
-
Trimble provides the following compensation range and general description of other compensation and benefits that it in good faith believes it might pay and/or offer for this position. This compensation range is based on a full time schedule. Trimble reserves the right to ultimately pay more or less than the posted range and offer additional benefits and other compensation, depending on circumstances not related to an applicant's sex or other status protected by local, state, or federal law.
-
Hiring Range:
60632
-
78758
-
Bonus Eligible?
No
-
Trimble offers comprehensive core benefits that include Medical, Dental, Vision, Life, Disability, Time off plans and retirement plans. Most of our businesses also offer tax savings plans for health, dependent care and commuter expenses as well as Paid Parental Leave and Employee Stock Purchase Plan.
-
Trimble is proud to be an equal opportunity employer. We welcome and embrace our
candidates' diversity and take affirmative action to employ and advance individuals
without regard to race, color, sex, gender identity or expression, sexual orientation,
religion, age, physical or mental disability, veteran status, pregnancy (including
childbirth or related medical conditions), national origin, marital status, genetic
information, and all other legally protected characteristics. We forbid discrimination and
harassment in the workplace based on any protected status or characteristic. A criminal
history is not an automatic bar to employment with the Company, and we consider
qualified applicants consistent with applicable federal, state, and local law.

The Company is also committed to providing reasonable accommodations for
individuals with disabilities, and individuals with sincerely held religious beliefs in our job
application procedures. If you need assistance or an accommodation for your job, contact