Technical Customer Support Professional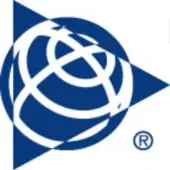 Trimble
IT, Customer Service
Australia · Chatswood NSW 2067, Australia
Posted on Wednesday, September 13, 2023
Your Title: Technical Customer Support Specialist
Job Location: Chatswood - Sydney, Hybrid
Our Division: Viewpoint
Ready for a change but want it to be for a career opportunity and not just a job?
Trimble is home to over 13,000 employees, we are a global tech leader, we love innovation, and an entrepreneurial spirit, does that sound like a company you want to be part of?
Aside from all the cool tech stuff we do, what makes us pretty special is the culture but don't take my word for it, you can check us out on Glassdoor & Comparably and see for yourself!
What You Will Do
You'll act as an important primary support liaison between Trimble and our customers and be responsible for resolving customer-related software issues associated with the use of Viewpoint's construction accounting and project management software. You'll also be responsible for:
Answering support phone calls and chats (and other interaction types).

Providing remote Technical support direct to our clients.

Developing Knowledge Base articles to document troubleshooting steps and common solutions to frequent calls for use by customers and peers.

Assisting customers with use of Viewpoint software core products and point-solutions: E.g. Jobpac, Vista, Viewpoint for Projects, Field View and TEAM..

Monitoring, tracking, and documenting customer support calls and related activities in the Salesforce system.

Monitoring support requests and analysing reports taking preventative action to ensure service levels are met.

Updating Support Incident Management System with progress of issues and producing regular status reports. Following up on issue priority, status and target resolution dates

Keeping clients up to date with status of Cases including individual client case management.

Assisting other departments with application issues and development of the software.
What Skills & Experience You Should Bring
Knowledge of accounting concepts through study and/or experience.

IT literate and interest in learning new technology

Demonstrate the ability to empathise with customers, actively listen; ability to always defuse situations rather than intensify one.

Excellent problem-solving skills, a strong customer-service orientation and commitment to ensuring timely, quality solutions to customer issues.

Demonstrate excellent written and verbal communication skills. Listens effectively, transmits information accurately and understandably, and actively seeks feedback. Effectively presents and explains information to various group sizes and levels of knowledge.

Handle confidential and sensitive information and records with a high degree of discretion, diligence and good judgement.

Ability to quickly develop and maintain a high level of knowledge of Viewpoint software products and remain expert on current product knowledge both from an internal and from a user perspective.

Ability to understand technical concepts and communicate them clearly to individuals with varied backgrounds and skill levels.

Demonstrate accuracy and thoroughness and monitors own work to ensure quality, presents numerical data effectively, and able to read and interpret written information.

Well-organized, self-directed team player. Remains open to others' ideas, and exhibits willingness to try new things.
What Skills, Experience & Competencies You Could Bring
Qualification in Accounting, Finance, Business Administration helpful but not required

RPG (Report Programming Generator) skills desirable
What's In It For You
In Trimble Australia we not only have an outstanding culture that promotes flexible, hybrid working, you can become a Trimble shareholder through our discounted ESPP (Employee Stock Purchase Plan). You can access our generous yearly $5000 educational/training reimbursement to continue to upskill through approved study & courses whilst you grow your career here at Trimble. And finally, why don't you ask us about our exceptional family health care coverage?.
About our Trimble Viewpoint Division
Trimble Viewpoint provides innovative software solutions to the global construction and capital project industries. Our solutions lead the construction software industry, bringing 40 years of construction experience to nearly 8,000 customers. Trimble Viewpoint's integrated suite of solutions for the office, extended team and field address the full construction life-cycle from planning/bidding to construction and facilities maintenance. Solutions are offered on a variety of platforms, including Cloud, Mobile, and On-premise. Trimble Viewpoint has become the technology partner of choice, with customers in more than 28 countries.
Trimble's Inclusiveness Commitment
We believe in celebrating our differences. That is why our diversity is our strength. To us, that means actively participating in opportunities to be inclusive. Diversity, Equity, and Inclusion have guided our current success while also moving our desire to improve. We actively seek to add members to our community who represent our customers and the places we live and work.
We have programs in place to make sure our people are seen, heard, and welcomed and most importantly that they know they belong, no matter who they are or where they are coming from.