Product Lead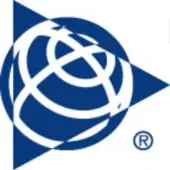 Trimble
Product
Chennai, Tamil Nadu, India
Posted on Wednesday, September 13, 2023
Responsibilities:
Defining the product vision and strategy: You will be responsible for defining the overall vision and strategy for the product, including identifying key customer needs and market opportunities.

Conducting market research and analysis: You will be responsible for conducting market research and analysis to identify trends and opportunities in the marketplace, as well as to assess the competition and potential customer demand.

Developing product requirements: You will be responsible for developing detailed product requirements, including technical specifications, user interface design (coordinating with the UX team), and functionality.

Coordinating with cross-functional teams: You will work closely with cross-functional teams such as engineering (Technical Lead), UX design (Design lead) and software project management to ensure that the product is developed and delivered on time.

Ensuring product quality: You will be responsible for ensuring that the product meets the highest standards of quality and is free of defects.

Prioritization: You will work closely with the team and create/prioritize the backlog.

You will manage the entire product lifecycle, including product development, launch, and post-launch support.

You will define key performance indicators (KPIs) for your product and track performance against goals by using data analytics.
Requirements:
Bachelor's or Master's degree in Engineering, Computer Science, or a related field.

5+ years of experience in product management, preferably in the automotive industries.

Excellent communication and interpersonal skills, with the ability to work effectively with cross-functional teams.

Strong analytical and problem-solving skills, with the ability to prioritize competing demands and make data-driven decisions.

Experience with Agile development methodologies.

Strong leadership skills, with the ability to motivate and inspire teams to achieve business goals.

Embedded or Linux based software development experience is preferable.

Experience in C++/Java programming is preferable