Estágio em Compras Indiretas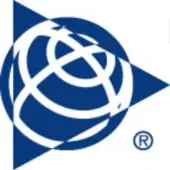 Trimble
Fairfax, VA, USA
Posted on Wednesday, September 13, 2023
Seu cargo: Estágiarie de Compras Indiretas
Sua localização: Nosso escritório de Londrina - modelo híbrido de trabalho!
Sua área: Corporativo
E aí, pronto para iniciar sua jornada profissional?
Aumente seu conjunto de habilidades, construa conexões significativas e cause um impacto duradouro com nossas oportunidades de estágio.
Como será o seu dia-a-dia
Geração de pedidos de compra para requisições aprovadas garantindo a precisão dos detalhes do pedido;

Coordenar com as partes interessadas para obter as aprovações e documentação necessárias para transações de compra;

Comunicar-se com fornecedores;

Coletar, organizar e analisar dados de compras para ajudar a manter OKRs e KPIs;

Trabalhar em estreita colaboração com vários departamentos, como Finanças, Contabilidade e Logística, para garantir uma coordenação perfeita das atividades de aquisição;
O que esperamos de você
Curso superior em andamento nos cursos de Administração, Logística ou relacionados, com formação prevista para 2025;

Inglês avançado é mandatório - você fará apresentações e participará de reuniões em inglês!

Disponibilidade para trabalhar de forma híbrida do nosso escritório de Londrina (pelo menos 2 dias por semana);
Sobre nossa divisão Corporativa
A divisão Corporate ajuda todas as áreas de negócio a desenvolver e aumentar os seus negócios em todo o mundo, criando processos que permitem à empresa ter o melhor desempenho.
Caso queira saber mais sobre nossas oportunidades e programas de estágio, acesse nossa página global de Early Careers em https://www.trimble.com/en/early-careers
Trimble's Inclusiveness Commitment
We believe in celebrating our differences. That is why our diversity is our strength. To us, that means actively participating in opportunities to be inclusive. Diversity, Equity, and Inclusion have guided our current success while also moving our desire to improve. We actively seek to add members to our community who represent our customers and the places we live and work.
We have programs in place to make sure our people are seen, heard, and welcomed and most importantly that they know they belong, no matter who they are or where they are coming from.