IS Help Desk Technician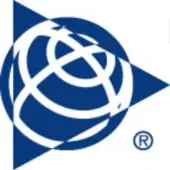 Trimble
Chennai, Tamil Nadu, India
Posted on Wednesday, September 13, 2023
Your Title: IS Help Desk Technician
Job Location: Chennai, India
Our Department: Corporate Information Systems

Do you enjoy helping others and working in a close-knit team environment?

What You Will Do
You will be responsible for the day-to-day operational activities of Help Desk support covering first
line support for all worldwide Trimble offices. You'll be responsible for screening, referring,
diagnosing, troubleshooting, and resolving internal inquiries and work requests as they relate to the
maintenance and support of personal computers, basic networking, and software applications. You
will work on troubleshooting, identifying, and resolving problems for PCs, Macs, mobile devices,
software applications and workstation/network communications interfaces.

● Attending telephone support requests from worldwide Trimble employees.
● Monitoring and responding to Trimble internal employee requests for help in the Jira Service
Desk ITSM application.
● Maintenance of diagnostic & user information in the Help Desk database.
● Gather customer information and determine the issue by elevating and analyzing symptoms.
● Follow standard processes, procedures and policies.
● Resolve user problems independently or in conjunction with other Help Desk staff, and when
necessary escalate problems to other IS staff and resources timely and effectively.
● Responsible for Help Desk ticket response and resolution time.
● Fulfills ticket requests by completing the transaction or forwarding the requests.
● Ensure that any faults associated with desktop computers are remedied in the shortest time
possible with the least disruption for the user. This includes system hardware problems,
operating system problems, supported application configurations and basic network
connectivity issues.
● Attend meetings with peers, other IS staff, IS management and business group managers
and employees in support of end users and the corporate IS infrastructure.
● Create knowledge base documents.
● Follow up and make scheduled callbacks with the customer where necessary.
What Behavioral Characteristics You Will Bring
● A customer service focus with solid phone skills and excellent written communications
skills.
● Exemplary attendance and punctuality.
● Customer Service: demonstrate the ability to respond with a high degree of urgency to the
needs & requests of others, internally and externally. Understand the impact of their work on
others.
● Personable and able to deal with a wide range of customers with different skill levels in a
positive and friendly manner.
● Understand safety policies and actively promote safe practices in the workplace.
● Maintain constructive relationships and demonstrate respect for everyone contacted.
● Deal constructively with conflict, focus on the situation, issue or behavior, and not on the
person by diffusing situations before conflicts arise. Resolve conflicts by directly and
actively promoting and gaining cooperation from others.
● Consistently provide ideas, opinions, or information in an articulate, professional way.
● Actively listen to others and demonstrate understanding of other points of view.
● Willingness and ability to adjust to changing conditions or priorities.
● Take the initiative to identify and act on problems and lead by example.
● Consistently make decisions that resolve problems.
● Must have a demonstrated track record of excellent customer service delivery.
● Must have the ability to work successfully with little supervision.
● Update knowledge by participating in educational opportunities.
● Willing to work on shifts including a night shift.
● Position requires use of a Headset / Microphones.
What Skills & Experience You Should Bring
● 1-3 years of experience or fresh graduate in computer science.
● Excellent English language skills, both written and verbal.
● Ability to speak and write clearly and accurately in English.
● Multilingual ability with the European language is a plus.
● Effective listening skills.
● Basic knowledge on computer hardware and its operating systems.
● Knowledge of Google Suite Tools is a plus.
● Basic knowledge on Microsoft office and mail clients.
● Must be able to solve problems by exploring alternatives and selecting the appropriate
solution.
● Certification in Windows / Mac / Linux is an added advantage.
● Basic Networking knowledge.
● Basic Knowledge on electronic equipment, and computer hardware and software, including
applications and programming.
● High level of analytical thinking to solve problems with an understanding of technology and
an ability to ask the right questions and apply solutions to business problems.
● Does well with minimal "hands on" training and can pick up new skills quickly and can "take
the ball and run with it".
● Ability to multi-task and can handle frequent interruptions.
● Can consistently follow protocol and instructions.
● Can work independently with little management direction.
● Actively looking for ways to help people.
● Touch Type keyboarding skills required.
● Any certification on Operating systems, hardware, or IT process is a plus.

About Your Location
Trimble Chennai has just opened a new 300,000 square feet state-of-the-art facility that has a
seating capacity of nearly 2,000 staff. The Chennai facility is one of Trimble's largest R&D centers
outside of the US. The building features an open office design, with a minimum of six feet between
employees' seating arrangements. The office was designed to provide beautiful, landscaped views
on every floor. It has various facilities such as internet-enabled collaborative spaces, a gym, play
areas, creche, a health food cafe and lobby areas on two floors.

About Our Corporate Information Systems Division
The Corporate Information Systems team supports Trimble employees' work technology to keep
them productive. Our global team is located across the world to provide fast response times and to
efficiently diagnose issues and personalize our customers' experience. Our team is cohesive,
supportive, and we are proud of what we do.
Trimble's Inclusiveness Commitment
We believe in celebrating our differences. That is why our diversity is our strength. To us, that means
actively participating in opportunities to be inclusive. Diversity, Equity, and Inclusion have guided our
current success while also moving our desire to improve. We actively seek to add members to our
community who represent our customers and the places we live and work.
We have programs in place to make sure our people are seen, heard, and welcomed and most
importantly that they know they belong, no matter who they are or where they are coming from.