FedRAMP Program Manager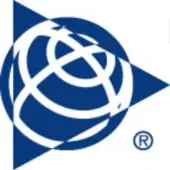 Trimble
Operations
Sunrise, FL, USA
Posted on Wednesday, September 13, 2023
Your Title: FedRAMP Program Manager
Job Location: Sunrise, FL and/or US Remote
Our Department: Owner and Public Sector
Are you a Program Manager experienced in FedRamp (Federal Risk and Authorization Management Program) and looking for the next challenging opportunity? Are you looking to be part of an award-winning organization and one of the fastest growing technology companies? Trimble's Owner and Public Sector is looking for a FedRamp Program Manager to lead, manage, and grow the O&PS FedRamp program.
The duties and responsibilities of a Program Manager for FedRAMP include:
Program Oversight: Responsible for the overall oversight and management of the FedRAMP program.

Project Planning and Coordination: Develop comprehensive project plans, outlining the tasks, timelines, and resources required to achieve program milestones.

Stakeholder Management: Collaborate with a diverse group of stakeholders, including government agencies, cloud service providers (CSPs), third-party assessors, and other entities involved in the program.

Compliance and Quality Assurance: Ensuring compliance with established FedRAMP guidelines, policies, and standards is a primary responsibility.

Risk Management: Identifies potential risks to the program's success and develops risk management strategies to address them. This includes risk assessment, mitigation planning, and regular monitoring.

Program Communication: Communicates program updates, status reports, and changes to stakeholders, ensuring transparency and maintaining alignment with program goals.

Process Improvement: Identifies opportunities to enhance the efficiency and effectiveness of the FedRAMP program.

Budget and Resource Management: Responsible for budget planning and resource allocation to support the program's activities effectively.

Training and Education: Facilitating training and education programs for stakeholders and participants in the FedRAMP process.

Vendor Management: Work with third-party vendors, such as third-party assessment organizations (3PAOs) and FedRAMP Advisory Organizations and oversee their activities to ensure compliance with program guidelines.

Policy and Guideline Development: Contribute to the development and enhancement of FedRAMP policies, guidelines, and standard operating procedures.
What You Will Do
Leading the Annual Assessment

Coordinating with the 3PAO

Creating and submitting any SCRs needed

Lead and prepare the ConMon meetings

Lead internal Fedramp standup's

Maintain compliance for all e-Builder personnel. Includes security training, access delegation, scan failures, etc.

Approve CCNs for Releasing

Coordination with e-Builders strategic Fedramp advisor

Maintain access for bounded Tools - AzureDevOps, GitHub, New Relic, etc

Respond to customer requests and RFP's specifically for FedRAMP Prospects

Attend StateRAMP Symposium and StateRAMP meetings

Migration coordination of TX-RAMP customers from commercial environments to Fedramp

Coordination with other Trimble entities for services that Trimble provides as part of Fedramp

Coordinate and align efforts among various teams and stakeholders involved in the FedRAMP authorization process.
What Skills & Experience You Should Bring
US Citizen with no dual citizenship

Due to this role supporting the U.S. Government, the following are required:

Must be a U.S. Citizen only and reside on U.S. soil.

Must also be able to favorably complete and maintain an OPM Tier-2 Background Investigation.

Previously managed large groups of vendors and employees

Previously reached the position of Director or higher in a technology department

Strong knowledge of Fedramp and Stateramp
About Your Location
Under a flexible work arrangement (hybrid), this resource primarily supports the Owner and Public Sector and works collaboratively across various teams. In a hybrid role, you will work with your manager to establish a mutually agreeable schedule for your time working in the office based on the position and the business need. Typically hybrid positions are 1-3 days per week, or 20%-60% of the month in the office.
About Trimble
Trimble is an industrial technology company, concentrated on helping the world work better. Our technology enables jobs to get done more precisely and accurately so you can build, construct, grow and move the things we need to live our lives and build future communities.Trimble is transforming the way the world works by delivering products and services that connect the physical and digital worlds. Core technologies in positioning, modeling, connectivity and data analytics enable customers to improve productivity, quality, safety and sustainability. From purpose-built products to enterprise lifecycle solutions, Trimble software, hardware and services are transforming industries such as agriculture, construction, geospatial and transportation.
Trimble products are used in over 141 countries around the world. Employees in more than 30 countries, coupled with a highly capable network of dealers and distribution partners serve and support customers worldwide. As the market leader in most of our businesses, we offer a compelling value proposition to our customers based on productivity, return on investment and environmental stewardship. Come position yourself with an innovative industry leader and position yourself for success.
Trimble's Inclusiveness Commitment
We believe in celebrating our differences. That is why our diversity is our strength. To us, that means actively participating in opportunities to be inclusive. Diversity, Equity, and Inclusion have guided our current success while also moving our desire to improve. We actively seek to add members to our community who represent our customers and the places we live and work.
We have programs in place to make sure our people are seen, heard, and welcomed and most importantly that they know they belong, no matter who they are or where they are coming from.
-
Pay Equity
-
Trimble provides the following compensation range and general description of other compensation and benefits that it in good faith believes it might pay and/or offer for this position. This compensation range is based on a full time schedule. Trimble reserves the right to ultimately pay more or less than the posted range and offer additional benefits and other compensation, depending on circumstances not related to an applicant's sex or other status protected by local, state, or federal law.
-
Hiring Range:
170554
-
230444
-
Bonus Eligible?
Yes
-
Trimble offers comprehensive core benefits that include Medical, Dental, Vision, Life, Disability, Time off plans and retirement plans. Most of our businesses also offer tax savings plans for health, dependent care and commuter expenses as well as Paid Parental Leave and Employee Stock Purchase Plan.
-
Trimble is proud to be an equal opportunity employer. We welcome and embrace our
candidates' diversity and take affirmative action to employ and advance individuals
without regard to race, color, sex, gender identity or expression, sexual orientation,
religion, age, physical or mental disability, veteran status, pregnancy (including
childbirth or related medical conditions), national origin, marital status, genetic
information, and all other legally protected characteristics. We forbid discrimination and
harassment in the workplace based on any protected status or characteristic. A criminal
history is not an automatic bar to employment with the Company, and we consider
qualified applicants consistent with applicable federal, state, and local law.

The Company is also committed to providing reasonable accommodations for
individuals with disabilities, and individuals with sincerely held religious beliefs in our job
application procedures. If you need assistance or an accommodation for your job, contact