Software Engineer C++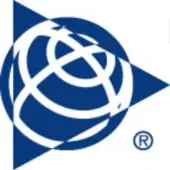 Trimble
Software Engineering
Gentilly, France
Posted on Monday, September 11, 2023
Trimble (bilberry) is recruiting for a C++ Engineer to fill an opportunity in Gentilly in France (94).
Bilberry activity
Bilberry is an innovative Agtech, whose ambition is to reduce the quantity of herbicide used worldwide by 80%. Our products, protected by more than 30 patents, use the most advanced image processing AI technology in collaboration with embedded systems to help achieve our mission of a more sustainable agriculture.
In order to reduce the amount of herbicides used, our camera network, directly embedded on the boom of the sprayers, continuously scans the paddock, identifies the weeds within the crops in real time, and controls the spraying automatically. By using our technology, we spray only where it's needed, when it's needed.
The mission
As a member of the Embedded System team in the Research and Development department, your mission consists in developing the software that controls the targeted spraying in order to optimize the economy of herbicide used in broadacres farming.
Our team is responsible for processing the AI outputs, the spraying precision and the data gathering from the field in a continuous concern of performance and adaptability for our different customers.
Your role in Trimble (Bilberry) as a software engineer:
Collaborate with your team and our Product Manager to define the direction to follow that will allow us to build a performing, reliable and scalable system

Develop new features and bug fixes that are necessary for our software to work correctly in C++ but also occasional in Python

The software quality is of paramount importance for you: be conscientious with testing (unit tests, TDD, integration tests), report and prevent possible issues and be a creative force for functional enhancements of the product

Be involved in our sprints flow and actively participate to the different technical discussions and team meetings

Be a team player by sharing your knowledge and providing your help to other team members
What Skills & Experience You Should Bring
You enjoy taking on new challenges and have excellent analysis skills. You are able to find solutions to identified problems and to set them up.

You are both autonomous and able to work in a team. You are willing to share your knowledge with others and to always improve your skills.

You are at ease when it comes to manipulating electrical equipment or machines.

You own an Engineer or computing master degree preferably with an Embedded System specialization and a professional experience from 5 years .

You are proficient in C++, Linux and git and as a bonus, you have good knowledge in Python, Qt5, network and communication protocols (CAN, ethernet, MQTT).

You are fluent in English.
About Your Location

The office is located in Gentilly (94) in France
Working remotely is possible up to 2 days a week
Joining Bilberry means:
Contribute to a meaningful project

Share your passion and enthusiasm

Take on technical challenges everyday

Get a sense of fulfillment inside an international and multicultural team

As many celebrations and events as we can

A pleasant working environment in our office in Gentilly
Trimble's Inclusiveness Commitment

We believe in celebrating our differences. That is why our diversity is our strength. To us, that means actively participating in opportunities to be inclusive. Diversity, Equity, and Inclusion have guided our current success while also moving our desire to improve. We actively seek to add members to our community who represent our customers and the places we live and work.

We have programs in place to make sure our people are seen, heard, and welcomed and most importantly that they know they belong, no matter who they are or where they are coming from.