Credit and Collections Specialist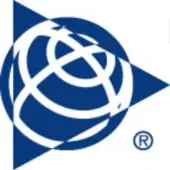 Trimble
Westminster, CO, USA
Posted on Monday, September 11, 2023
Your Title: Credit and Collections Specialist
Job Location: Westminster, CO
Our Department: Credit and Collections
Are you an experienced Credit and Collections Specialist ready to take your career to the next level? Join our team and be a part of this exciting journey towards financial excellence!
What You Will Do
Join our team as a Credit and Collections Specialist, overseeing crucial credit approval and collection operations. You'll participate in the development, implementation, and upkeep of cutting-edge systems, procedures, and policies. Your expertise will shine as you process credit applications and recommend credit limits and navigate unique credit arrangements and challenging collection cases. You'll also analyze accounts receivable, track overdue accounts, and ensure a smooth collection process flow which requires calling customers, sending statements, reminder notices, and invoices.
Review sales orders on credit hold for approval from hold
Dispute management
Process credit card transactions and monitor monthly auto-pay activity
Log all customer contacts and collection activities into a collection software system
Make recommendations on monthly bad debt reserves
Be an advocate for the customer by liaising between applicable Trimble business units (BU's), the Order-to-Cash team, and the customer
Consistently improve productivity and efficiency through process improvement initiatives, time management and change management
What Skills and Experiences You Should Bring
Minimum of 5 years of related experience in credit & collections, customer service showing increasing responsibilities
Portfolio management experience in a publicly traded company with significant end-user sales activities
Strong analytical, math, and account reconciliation skills
Expert level ability in Microsoft Office and Google Sheets, Docs, Slides
Experience with Oracle, NetSuite, and GetPaid is preferred
Bachelor's degree in finance or a related field is preferred
Trimble's Inclusiveness Commitment
We believe in celebrating our differences. That is why our diversity is our strength. To us, that means actively participating in opportunities to be inclusive. Diversity, Equity, and Inclusion have guided our current success while also moving our desire to improve. We actively seek to add members to our community who represent our customers and the places we live and work.
We have programs in place to make sure our people are seen, heard, and welcomed and most importantly that they know they belong, no matter who they are or where they are coming from.
-
Pay Equity
-
Trimble provides the following compensation range and general description of other compensation and benefits that it in good faith believes it might pay and/or offer for this position. This compensation range is based on a full time schedule. Trimble reserves the right to ultimately pay more or less than the posted range and offer additional benefits and other compensation, depending on circumstances not related to an applicant's sex or other status protected by local, state, or federal law.
-
Hiring Range:
53212
-
67946
-
Bonus Eligible?
No
-
Trimble offers comprehensive core benefits that include Medical, Dental, Vision, Life, Disability, Time off plans and retirement plans. Most of our businesses also offer tax savings plans for health, dependent care and commuter expenses as well as Paid Parental Leave and Employee Stock Purchase Plan.
-
Trimble is proud to be an equal opportunity employer. We welcome and embrace our
candidates' diversity and take affirmative action to employ and advance individuals
without regard to race, color, sex, gender identity or expression, sexual orientation,
religion, age, physical or mental disability, veteran status, pregnancy (including
childbirth or related medical conditions), national origin, marital status, genetic
information, and all other legally protected characteristics. We forbid discrimination and
harassment in the workplace based on any protected status or characteristic. A criminal
history is not an automatic bar to employment with the Company, and we consider
qualified applicants consistent with applicable federal, state, and local law.

The Company is also committed to providing reasonable accommodations for
individuals with disabilities, and individuals with sincerely held religious beliefs in our job
application procedures. If you need assistance or an accommodation for your job, contact