Software Consultant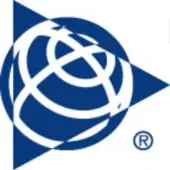 Trimble
Software Engineering
Remote
Posted on Monday, September 11, 2023
Your Title: Software Consultant
Our Department: Professional Services

Job Description
The ERP Software Consultant with our professional services group is a high-energy, flexible, detail-oriented, trusted advisor responsible for guiding the customer through the process of our ERP software (Vista) implementation. This position serves as liaison between Viewpoint and the customer in order to promote customer success. Successful Software Consultants have a passion for delighting our customers, build strong relationships with internal teams and customers, maintain advanced functional knowledge and product expertise, deliver projects on-time, and continuously achieve utilization (billable hours) targets. This role reports to Manager, Professional Services.

Essential Duties & Responsibilities
Works on multiple software consulting projects as assigned, focusing on the analysis of the customer's business goals, objectives and needs to achieve customer adoption of the ViewpointOne product suite.
Analyzes customers' business requirements and objectives; develops a software design to meet customers' business needs.

Provides consulting services related to use of software applications such as business process review, planning sessions, setup, testing, readiness assessment, data import, custom report needs, and documentation.

Provides some software application training services.

Performs miscellaneous other duties as assigned.

Competencies
Adapts to changes in the work environment, manages competing demands and is able to deal with frequent change, delays or unexpected events.

Ability to quickly develop and maintain a high level of knowledge of divisional software products and remain expert on current product knowledge both from an internal and from a user perspective.

Effectively applies broad, in-depth, and up-to-date knowledge of pertinent project management, technical, business, and professional issues.

Willingness and ability to quickly master training and presentation skills.

Strong initiative, customer-service orientation and commitment to insuring timely, quality solutions to customer issues.

Effectively develops and uses a systematic approach to analyze and solve problems. Acts proactively to anticipate risks and seeks to mitigate them before they occur. Visualizes the big picture and effectively identifies key issues and designs harmonious and effective solutions.

Well-organized, self-directed team player. Remains open to others' ideas, and exhibits willingness to try new things.

Demonstrates excellent written and verbal communication skills. Listens effectively, transmits information accurately and understandably, and actively seeks feedback. Effectively presents and explains information to various group sizes and levels of knowledge.

Prioritizes and plans work activities, uses time efficiently and develops realistic action plans.

Demonstrates professionalism, discretion, and good judgment in all interactions with co-workers, customers, vendors and others.

Consistently at work and on time, follows instructions, responds to management direction and solicits feedback to improve performance.

Requirements:
Bachelor's degree business/accounting, training or technology plus two (2) years software consulting experience

High level of customer support experience. Excellent process planning, time management, communication, decision-making, presentation, organization, and interpersonal skills.

Accomplished client-management skills, relationship-building skills, requirements gathering experience, and negotiating skills.

Comfortable working within a matrix environment where others are running the tactics of implementations.

Continuously achieves utilization targets.

Must be able to consistently perform assigned work within established deadlines.

This position requires frequent North American (United States and Canada) travel (up to 75%) for 3-5 day durations, working in various conditions at customer locations.

Travel requirements may vary depending on assigned number of customer projects and project timing. Candidates for this position must be willing and able to meet travel requirements. A valid driver's license and ability to qualify for a US Passport are required. Also required is the possession of a personal credit card with sufficient limits to charge travel expenses.

Preferred
Subject matter expertise in two or more of the following areas:

Consulting principles and practices

Accounting principles and practices

Construction project management principles and practices

Working Conditions
Work takes place in a variety of settings as follows:
In an office setting that requires the ability to sit and work at a keyboard and computer monitor for extended periods of time, and to communicate with customers and co-workers by phone and computer.

In various settings related to on-site customer consulting. This includes average travel of 75% to and from customer site via car, train, and airline, standing and/or sitting for extended periods of time, presentation of training/consulting topics, and overnight hotel stays.

Ability to lift and carry up to 30 lbs.
-
Pay Equity
-
Trimble provides the following compensation range and general description of other compensation and benefits that it in good faith believes it might pay and/or offer for this position. This compensation range is based on a full time schedule. Trimble reserves the right to ultimately pay more or less than the posted range and offer additional benefits and other compensation, depending on circumstances not related to an applicant's sex or other status protected by local, state, or federal law.
-
Hiring Range:
66300
-
86300
-
Bonus Eligible?
No
-
Trimble offers comprehensive core benefits that include Medical, Dental, Vision, Life, Disability, Time off plans and retirement plans. Most of our businesses also offer tax savings plans for health, dependent care and commuter expenses as well as Paid Parental Leave and Employee Stock Purchase Plan.
-
Trimble is proud to be an equal opportunity employer. We welcome and embrace our
candidates' diversity and take affirmative action to employ and advance individuals
without regard to race, color, sex, gender identity or expression, sexual orientation,
religion, age, physical or mental disability, veteran status, pregnancy (including
childbirth or related medical conditions), national origin, marital status, genetic
information, and all other legally protected characteristics. We forbid discrimination and
harassment in the workplace based on any protected status or characteristic. A criminal
history is not an automatic bar to employment with the Company, and we consider
qualified applicants consistent with applicable federal, state, and local law.

The Company is also committed to providing reasonable accommodations for
individuals with disabilities, and individuals with sincerely held religious beliefs in our job
application procedures. If you need assistance or an accommodation for your job, contact