Applications Engineer, Rotational Development Program (Agriculture)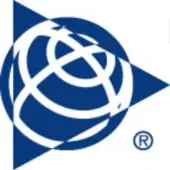 Trimble
IT, People & HR
Westminster, CO, USA
Posted on Monday, September 11, 2023
START DATE JULY 2024


Trimble offers a unique opportunity for a skilled recent graduate to join the Trimble team as a part of our Rotational Development Program. In this position you will have the opportunity to use your recently gained knowledge to rotate through 4 different positions within four different divisions, providing you vast opportunities and great company exposure. At the end of this 24 month rotation you will continue your Trimble career in the position that best suits your skills and the business needs. This is a full-time, salaried position with benefits. While you will likely have the opportunity to travel, you will not be required to relocate for new rotations.

Rotations would generally include time spent in the following roles:

Technical Support
Provide technical sales assistance and technical support on problems of diverse scope, to distribution partners, end-users and internal Trimble teams

Participate in the technical training of staff and clients in the use of company products

Diagnose out-of-box failures and warranty replacements

Product Testing
Prepare our next generation tools and technologies for market release by using these tools and technologies in the field and office and documenting the workflows and performance

Provide pre-release technical information and technical content for documentation to the product support team and documentation group, as well as post-release assistance with troubleshooting issues

Learn and perform best practices in product and solution testing

Product Management
Provide input on product vision and features

Participate as a member of the product development team and ensure that the product development output remains consistent with the product objectives

Coordinate the development and review of the documentation needed for the success of the product or solution

Conduct market research projects to assess and compile market requirements for current and future products

Sales Support
Provide structured and informal training on products, technology and application of technology

Maintain up-to-date skills and knowledge on the latest technology

Be current on competitive product offerings (features, benefits and customer interest in these products) in the region

Assist in the achievement of overall revenue targets for the regional team

Support the sales team at industry shows and with product demos

Rotations would generally include time spent in 2-4 of the following divisions:
Agriculture

Autonomous Solutions

Building Construction Field Solutions

Civil Construction Field Solutions

Cloud Platform

Construction Architecture and Design

Digital Transformation

Geospatial

GIS

Trimble Advanced Positioning

Characteristics/Skills Required
Ability to see the big picture

High attention to detail, with strong problem-solving skills and the ability to think creatively

Proven ability to articulate thoughts verbally and in written form in a professional and organized manner

Strong customer focus, strives to meet or exceed customer expectations

Adaptable to change and ambiguity

Addresses work assignments in terms of customer expectations

Seeks opportunities to utilize technical knowledge and abilities

Takes ownership of individual assignments

Sees assignments through to completion

Offers ideas for improvement

Willingness to undertake outdoor, physical work as and when required

Strong desire to advance and be challenged

Can challenge the status quo while remaining humble and respectful

Inclusive, collaborative and curious

Education/Experience Required
Bachelors or Masters Degree in Ag Systems Management, Agronomy, Ag Engineering or similar

Experience with GIS, GPS and/or other positioning solutions

Prior internship or work experience required

Must

be legally authorized to start in Westminster, Colorado on July 8th
Preferred Experience
Recent leadership experience/community involvement in university or elsewhere
-
Pay Equity
-
Trimble provides the following compensation range and general description of other compensation and benefits that it in good faith believes it might pay and/or offer for this position. This compensation range is based on a full time schedule. Trimble reserves the right to ultimately pay more or less than the posted range and offer additional benefits and other compensation, depending on circumstances not related to an applicant's sex or other status protected by local, state, or federal law.
-
Hiring Range:
60632
-
78758
-
Bonus Eligible?
No
-
Trimble offers comprehensive core benefits that include Medical, Dental, Vision, Life, Disability, Time off plans and retirement plans. Most of our businesses also offer tax savings plans for health, dependent care and commuter expenses as well as Paid Parental Leave and Employee Stock Purchase Plan.
-
Trimble is proud to be an equal opportunity employer. We welcome and embrace our
candidates' diversity and take affirmative action to employ and advance individuals
without regard to race, color, sex, gender identity or expression, sexual orientation,
religion, age, physical or mental disability, veteran status, pregnancy (including
childbirth or related medical conditions), national origin, marital status, genetic
information, and all other legally protected characteristics. We forbid discrimination and
harassment in the workplace based on any protected status or characteristic. A criminal
history is not an automatic bar to employment with the Company, and we consider
qualified applicants consistent with applicable federal, state, and local law.

The Company is also committed to providing reasonable accommodations for
individuals with disabilities, and individuals with sincerely held religious beliefs in our job
application procedures. If you need assistance or an accommodation for your job, contact