Trimble OEM Portfolio Manager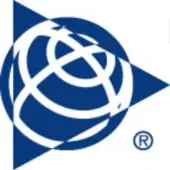 Trimble
Dayton, OH, USA
Posted on Thursday, September 7, 2023
Job Title: Trimble OEM Portfolio Manager
Location: Christchurch, New Zealand, Dayton, Remote
Division: Trimble/CTCT
The CTCT division (a joint venture between Trimble and Caterpillar) creates world leading grade control and automation products for customers in the paving, construction, landfill, and mining industries. Our products make operators of heavy equipment more productive, whether they're working on a landscaping job in someone's backyard, leveling a section for a house, building a subdivision or highway, or operating an 800-tonne excavator on a mine site.
Central to our success is accurate positioning. We utilize the latest in technology from our inhouse developed positioning technologies utilizing IMU, GNSS, Laser, Optical and Sonic sensors (plus technology we can't even talk about yet) to empower machine operators with clear and accurate guidance. In many cases we automate functions of the machine, so the operator can concentrate on other tasks.
Job Summary
As our Trimble OEM Portfolio Manager you will have a passion for ensuring that Original Equipment Manufacturer (OEM) customers are supported in all aspects of the product life cycle. You will work with both CTCT and Trimble employees, as well as the customer, to determine the best market solution to meet the needs of the OEM requests. The Trimble OEM Portfolio Manager will develop the product roadmap in cooperation with the Trimble Product Teams, the Joint Venture Parents and the other Portfolio Managers. Your core purpose will be to lead by example and be the voice of the OEM, putting them at the center of all we do in our interactions with CTCT and Trimble team members.
What You'll Do:
You'll be joining the team in an exciting growth phase and we will be looking for you to hit the ground running taking responsibility for guiding products and features throughout their lifecycle, from cradle to grave taking ownership for their overall success in the market. Serving as the key two-way conduit between Trimble, our OEM customer, and the CTCT Product Group, you will use your exceptional communication and diplomacy skills to ensure the success of our products in meeting and exceeding our customers' requirements.
Own the translation, or representation, of the customer's needs and objectives into problem statements that will be delivered to the CTCT Product Teams

Exercise utmost confidentiality while working in a cross organizational environment to protect the IP and anonymity of both the OEM customers as well as CTCT

Take guidance from the CIS Portfolio Group Manager with key directives to help shape and plan the roadmap and Long Range Plan (LRP) of CTCT

Responsible for Scope Discovery and Project Initiations

Assist with training delivery of system projects to internal teams as well as OEM teams in need of training to provide post production factory integration support.
What You'll Bring:
Minimum 5+ years of Trimble Machine control technical experience required

Experience in a customer facing role

Flexibility and collaborative approach to working as part of a global team

Understanding of OEM relationships and market position

Experience working in a collaborative global team with cultural differences

Knowledge of software and/or hardware product development processes desirable
The role will include travel including international / approximately 30% once travel is a more achievable reality.
Trimble is proud to be an Equal Opportunity and considers qualified applicants for employment without regard to race, gender, age, color, religion, national origin, marital status, disability, sexual orientation, status as a covered veteran in accordance with applicable federal, state and local laws, or any other protected factor. EOE/M/F/V/D
Trimble's Inclusiveness Commitment
We believe in celebrating our differences. That is why our diversity is our strength. To us, that means actively participating in opportunities to be inclusive. Diversity, Equity, and Inclusion have guided our current success while also moving our desire to improve. We actively seek to add members to our community who represent our customers and the places we live and work.
We have programs in place to make sure our people are seen, heard, and welcomed and most importantly that they know they belong, no matter who they are or where they are coming from.
Trimble is proud to be an equal opportunity employer. We welcome and embrace our
candidates' diversity and take affirmative action to employ and advance individuals
without regard to race, color, sex, gender identity or expression, sexual orientation,
religion, age, physical or mental disability, veteran status, pregnancy (including
childbirth or related medical conditions), national origin, marital status, genetic
information, and all other legally protected characteristics. We forbid discrimination and
harassment in the workplace based on any protected status or characteristic. A criminal
history is not an automatic bar to employment with the Company, and we consider
qualified applicants consistent with applicable federal, state, and local law.

The Company is also committed to providing reasonable accommodations for
individuals with disabilities, and individuals with sincerely held religious beliefs in our job
application procedures. If you need assistance or an accommodation for your job, contact