Talent Attraction Candidate Experience Specialist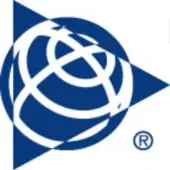 Trimble
People & HR
Portland, OR, USA
Posted on Thursday, September 7, 2023
Job Title: Talent Attraction Candidate Experience Specialist
Job Location: Portland, OR
Our Department: Trimble PX (HR)
Are you a passionate, tech-savvy professional who cares about people and helping them advance their career along with your own?
What You Will Do
Trimble is on the lookout for a pivotal team member to take up a crucial role that acts as the foundation of our talent attraction process. You will ensure the seamless and efficient execution of all aspects of our hiring and recruitment procedures. As an advisor to the TA/PX (HR) team, your insights and recommendations will play a vital role in helping us attract and retain top-tier talent. We are looking for a dynamic individual who can effortlessly balance a variety of responsibilities, offer inventive solutions and deliver top-tier experiences to candidates and the business.
Someone with a tech-savvy edge combined with excellent people skills that enables seamless collaboration with all employees and HR across the company. If you are known for your discipline, organization, service-oriented mindset and quick thinking, this is a fantastic opportunity to gain firsthand experience within HR, with a focus on talent acquisition.
You will be hands-on in managing the day-to-day operational aspects of hiring and recruiting. This includes managing pre-employment checks, orchestrating interviews, overseeing application tracking systems and reporting and ensuring timely, premium experiences for candidates throughout their journey.
What You Will Do
Cultivate an end-to-end relationship with TA leaders and Talent Advisors, encompassing requisition management, interview coordination, optimizing and automating processes, managing offers, overseeing on-boarding, and ensuring high levels of satisfaction.

Establish a trustworthy and strategic advisory connection to continually enhance value for Talent Acquisition stakeholders, with a particular emphasis on refining candidate experience.

Develop and maintain strategies and best practices for candidate success.

Effectively communicate with both internal and external Talent Acquisition stakeholders.

Make substantial contributions to the evolution of talent acquisition policies, methods, processes and programs.

Be an authority in Talent Acquisition systems including but not limited to Workday Recruit and Eightfold CRM, providing expertise in this domain.

Other special projects/duties as assigned.
What Skills & Experience You Should Bring
Seeking an individual with a genuine passion for recruiting or human resources, preferably holding a Bachelor's Degree with experience in supporting teams, ideally in Talent Acquisition or HR functions.

A solid technical acumen specifically with Applicant Tracking Systems (ATS). Familiarity with Workday Recruit is desired.

As a proactive team player and self-starter, you possess a knack for innovative thinking and multitasking. Your suggestions and recommendations for process enhancement are highly valued and you can swiftly adapt to shifting priorities.

Your communication skills, both written and verbal, are strong, as are your project management skills

Analytical and process-oriented mindset

Comfortable working across multiple businesses in a deadline-driven environment
Job Location
This is a hybrid position based out of our Portland, OR office
About Trimble
We are Trimble! We design, build, and maintain roads and buildings. We survey land and subdivide areas into cities. We improve crop yield in farms to feed and fuel cities. We track vehicles that transport goods from point A to B to support the economy and feed cities. We have solutions that meet the needs of the ecosystem. This is the universe we live and this is what we do. We transform
the way the world works.
Trimble is proud to be an Equal Opportunity and Affirmative Action Employer and considers qualified applicants for employment without regard to race, gender, age, color, religion, national origin, marital status, disability, sexual orientation, status as a covered veteran in accordance with applicable federal, state and local laws, or any other protected factor. EEO/M/F/V/D
Trimble's Inclusiveness Commitment
We believe in celebrating our differences. That is why our diversity is our strength. To us, that means actively participating in opportunities to be inclusive. Diversity, Equity, and Inclusion have guided our current success while also moving our desire to improve. We actively seek to add members to our community who represent our customers and the places we live and work.
-
Pay Equity
-
Trimble provides the following compensation range and general description of other compensation and benefits that it in good faith believes it might pay and/or offer for this position. This compensation range is based on a full time schedule. Trimble reserves the right to ultimately pay more or less than the posted range and offer additional benefits and other compensation, depending on circumstances not related to an applicant's sex or other status protected by local, state, or federal law.
-
Hiring Range:
25.58
-
32.67
-
Bonus Eligible?
No
-
Trimble offers comprehensive core benefits that include Medical, Dental, Vision, Life, Disability, Time off plans and retirement plans. Most of our businesses also offer tax savings plans for health, dependent care and commuter expenses as well as Paid Parental Leave and Employee Stock Purchase Plan.
-
Trimble is proud to be an equal opportunity employer. We welcome and embrace our
candidates' diversity and take affirmative action to employ and advance individuals
without regard to race, color, sex, gender identity or expression, sexual orientation,
religion, age, physical or mental disability, veteran status, pregnancy (including
childbirth or related medical conditions), national origin, marital status, genetic
information, and all other legally protected characteristics. We forbid discrimination and
harassment in the workplace based on any protected status or characteristic. A criminal
history is not an automatic bar to employment with the Company, and we consider
qualified applicants consistent with applicable federal, state, and local law.

The Company is also committed to providing reasonable accommodations for
individuals with disabilities, and individuals with sincerely held religious beliefs in our job
application procedures. If you need assistance or an accommodation for your job, contact