Business Intelligence Analyst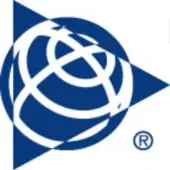 Trimble
IT, Operations, Data Science
Westminster, CO, USA
Posted on Thursday, September 7, 2023
Your Title: Business Intelligence Analyst Job Location: Westminster, CO Our Department: CES Ops/ CES Sector Job Summary: Business Data Analyst with a strong background in data analysis and stakeholder management. The ideal candidate will possess excellent analytical skills, a deep understanding of relational databases, and proficiency in SQL and various business intelligence tools, including Salesforce, Tableau, Domo, and Power BI. Responsibilities:
Collaborate with cross-functional teams to identify key business requirements and translate them into analytical solutions.
Develop and maintain robust data models, reports, and dashboards to analyze and visualize complex datasets.
Conduct in-depth data analysis to identify trends, patterns, and insights that support strategic business initiatives.
Proactively monitor data quality, integrity, and accuracy to ensure the reliability of reports and analysis.
Create and deliver compelling data presentations to communicate findings and recommendations to stakeholders at various levels of the organization.
Collaborate with stakeholders to understand their needs, provide analytical support, and offer data-driven insights to support their decision-making processes.
Identify opportunities for process improvements and data-driven optimizations, and work closely with stakeholders to implement them.
Stay up-to-date with industry trends, best practices, and emerging technologies related to data analysis and business intelligence tools.
Mentor and guide junior data analysts, providing technical expertise and promoting a culture of data-driven decision making.
Qualifications:
Bachelor's degree in a relevant field such as Business Administration, Statistics, Computer Science, or a related discipline. A master's degree is a plus.
Proven work experience as a Data Analyst, Business Analyst, or similar role, with a focus on data analysis and stakeholder management.
Strong proficiency in SQL for data extraction, transformation, and analysis.
Extensive experience with business intelligence tools such as Salesforce, Tableau, Domo, and Power BI, including data modeling and visualization.
Exceptional analytical skills with the ability to extract insights from complex datasets and present them in a clear and concise manner.
Strong stakeholder management skills, with the ability to effectively collaborate with individuals at all levels of the organization.
Excellent problem-solving and critical-thinking abilities, with a keen attention to detail.
Strong communication skills, both verbal and written, with the ability to present complex data analysis findings to non-technical stakeholders.
Ability to work independently and manage multiple projects simultaneously while meeting deadlines.
Familiarity with statistical analysis and data mining techniques is a plus.
Prior experience in the sales or marketing analytics domain is highly desirable.
-
Pay Equity
-
Trimble provides the following compensation range and general description of other compensation and benefits that it in good faith believes it might pay and/or offer for this position. This compensation range is based on a full time schedule. Trimble reserves the right to ultimately pay more or less than the posted range and offer additional benefits and other compensation, depending on circumstances not related to an applicant's sex or other status protected by local, state, or federal law.
-
Hiring Range:
79924
-
106000
-
Bonus Eligible?
Yes
-
Trimble offers comprehensive core benefits that include Medical, Dental, Vision, Life, Disability, Time off plans and retirement plans. Most of our businesses also offer tax savings plans for health, dependent care and commuter expenses as well as Paid Parental Leave and Employee Stock Purchase Plan.
-
Trimble is proud to be an equal opportunity employer. We welcome and embrace our
candidates' diversity and take affirmative action to employ and advance individuals
without regard to race, color, sex, gender identity or expression, sexual orientation,
religion, age, physical or mental disability, veteran status, pregnancy (including
childbirth or related medical conditions), national origin, marital status, genetic
information, and all other legally protected characteristics. We forbid discrimination and
harassment in the workplace based on any protected status or characteristic. A criminal
history is not an automatic bar to employment with the Company, and we consider
qualified applicants consistent with applicable federal, state, and local law.

The Company is also committed to providing reasonable accommodations for
individuals with disabilities, and individuals with sincerely held religious beliefs in our job
application procedures. If you need assistance or an accommodation for your job, contact