Product Owner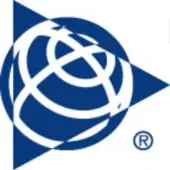 Trimble
Product
Remote · United Kingdom
Posted on Thursday, September 7, 2023
Your Title: Product Owner
Job Location: UK - remote
Our Department: AgileAssets
Are you interested in leading projects that make a positive difference on important national and international infrastructure projects?
Are you interested in applying your project management expertise to deliver real value to our clients?
Are you a motivated Product Owner (Subject Matter Expert) with demonstrated experience delivering successful functionality? If so, our AgileAssets' division is looking for people like you to join our established team of Product Owners to lead and manage AgileAssets software implementation projects with a focus on scope through backlog creation and management.
The successful candidate must be able to lead product activities by following defined discovery, planning and scoping from project inception to close, yet have the experience to know how to handle these situations differently for each client and their unique culture and needs. The Product Owner is a central information resource and has the overall accountability for the successful delivery of scope for assigned projects.
The Product Owner must have the ability to thoroughly understand the software solution and system capabilities in order to translate client business needs and goals into a finished application. Experience with Agile Scrum is a definite plus.
What You Will Do:
Take a consultative, Agile Scrum approach to perform discovery and planning of the contracted scope to ensure that the customer receives the highest value through effective communication, leadership and oversight of the project delivery team.

Manage and direct the daily execution to assure that the scope is clear, ensuring that contract requirements are met and timely closeout of projects happens.

Drive the daily execution of scope of work for the integrated enterprise software solution development team (kick-off through project close) to meet contract requirements.

Formally identifies, assesses, and monitors the project scope.

Research and determine the clients' needs to determine which features to include in product implementation.

Product Owners will then continue to act as the primary contact between the scrum teams, development team(s) and stakeholders.

Collaborate closely with both the scrum and product development teams to ensure the products meet specific objectives as outlined by stakeholders and clients.
What Skills & Experience You Should Bring:
Minimum of three to five years' verifiable experience managing large projects/programs of a similar scale and scope ($1+ Million budget, 18-month duration working across a large public department agency).

Minimum of five years' verifiable experience working as a Product Owner or Subject Matter Expert (EAM or ERP is preferred), and experience working with large multinational companies and national governments

Self-starter with a technical background preferred, in order to understand and manage scope, while at the same time limiting scope creep.

In-depth knowledge of Scrum and Agile Software Development Methodology a plus.

Working knowledge of product development architecture.

Ability to prioritize work effectively.

Solid understanding of design quality standards.

Must be able to operate at the highest levels within the client organizations, such as Steering Committees, and the lowest levels on the project team including developing the requirements and appropriate procedures and scripts/code for conversion and interfaces.
Salary & Benefits:
Competitive salary that is dependent upon your experience and location but will be market leading

Bonus potential of up to 6% of base salary

Income Protection Arrangements

Company Pension Scheme

Annual Leave in line with country standards

Life Assurance 4x base salary

Access to our Employee Share Scheme
About Your Location:
This position can be worked remotely from across Europe but ideally you will be based in the UK or Western Europe
About Our AgileAssets Division:
At AgileAssets, a Trimble Company, we make software that helps keep roads and bridges safe, while saving tax dollars in the US and around the globe. We are part of Mission Zero to save lives through safer infrastructure.
By joining our team, you'll work at the intersection of technology and transportation—two of the most critical industries for global connectedness and quality of life. You'll get to collaborate, lead, and innovate—all while helping to strengthen the transportation infrastructure that connects our cities, farmlands, and coastline. You will help do what we do best for transportation agencies worldwide: You will help them save time, money, and lives.
Trimble's Inclusiveness Commitment:
We believe in celebrating our differences. That is why our diversity is our strength. To us, that means actively participating in opportunities to be inclusive. Diversity, Equity, and Inclusion have guided our current success while also moving our desire to improve. We actively seek to add members to our community who represent our customers and the places we live and work. We have programs in place to make sure our people are seen, heard, and welcomed and most importantly that they know they belong, no matter who they are or where they are coming from. Trimble's Privacy Policy