Customer Support Specialist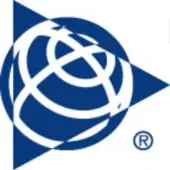 Trimble
Customer Service
Newcastle, UK
Posted on Thursday, September 7, 2023
Your Title: Customer Support Specialist
Job Location: Hybrid from our Newcastle Office - 3 Days office based, 2 Days home based
Our Department: Viewpoint
As one of our Customer Support Specialists, we will develop you to be a Viewpoint construction software Subject Matter Expert. Once you have been trained, you will work with our clients or their subcontractors, to resolve any usage issues they have with our Viewpoint software. In the main, this will mean providing support on complex issues by live chat, phone or an email ticketed system. The clients that you will support will be across the construction and infrastructure sector, who will be working on projects with budgets from £100,000's to the tens of millions, so they need best in class support and that is what you will provide.
To be successful in this role, you do not need to have a background in construction or infrastructure but you do need excellent communication skills, a desire to assist and help our clients and an interest in technology. Trimble and our Viewpoint product, is one of the leading construction project management softwares and we're constantly improving with increased inter-connectivity between devices. If technology and improved ways of working don't excite you then this likely isn't the position for you.
If you are interested in tech and enjoy providing our clients with the solutions they need then you have the opportunity to join a growing global tech business who will invest in you and develop your knowledge of the construction sector and construction software.
What You Will Do:
Ability to quickly develop and maintain a high level of knowledge of (Viewpoint) software products and remain expert on current product knowledge both from an internal and from a user perspective.

Demonstrated ability to empathize with customers, actively listen; ability to always defuse situations rather than intensify one.

Excellent problem-solving skills, a strong customer-service orientation and commitment to ensuring timely, quality solutions to customer issues.

•Ability to understand technical concepts and communicate them clearly to individuals with varied backgrounds and skill levels.

Demonstrates accuracy and thoroughness and monitors own work to ensure quality, presents numerical data effectively, and is able to read and interpret written information.

Well-organized, self-directed team player. Remains open to others' ideas, and exhibits willingness to try new things.
What skills & experience you should bring:
Experience in a customer service role and/or technical support role

Excellent written and verbal communication skills

Ability to work within the coverage requirements of the Customer Support department, including on-call rotation.

Strong familiarity and interest the functionality and utilities of mobile devices including smart phones and tablets.

Strong troubleshooting ability and proven aptitude to learn new software and technology tools quickly.
What we will offer you:
Competitive salary with annual salary increases

37.5 hour working week

Access to our Employee Stock Purchase Plan (ESPP)

25 days holiday in addition to public holidays

Life Cover (4 x base salary)

Trimble's company pension scheme

Income protection arrangements
About Trimble Viewpoint
Viewpoint Construction Software® has a long-standing focus on meeting the information needs of construction companies, offering construction-specific enterprise resource planning, project and BIM collaboration, mobile field-to-office and content management. Available as cloud, SaaS, and on-premise solutions, our products address the needs of businesses world-wide.
Trimble's Inclusiveness Commitment:
We believe in celebrating our differences. That is why our diversity is our strength. To us, that means actively participating in opportunities to be inclusive. Diversity, Equity, and Inclusion have guided our current success while also moving our desire to improve. We actively seek to add members to our community who represent our customers and the places we live and work.
We have programs in place to make sure our people are seen, heard, and welcomed and most importantly that they know they belong, no matter who they are or where they are coming from.