Radar Systems Engineer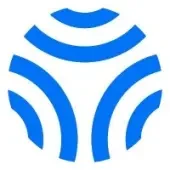 Tomorrow
Software Engineering
Golden, CO, USA
Posted on Tuesday, November 14, 2023
Tomorrow.io's Space & Sensors team is responsible for the development of unique RF-based sensing systems, such as radar and sonar, from architecture through implementation. The team is also responsible for the development of corresponding spacecraft and constellations in support of Tomorrow.io's Operation Tomorrow Space, which will collect data to be integrated seamlessly into our existing forecasting and modeling systems, revolutionizing global weather intelligence.

We're looking for a Radar System Engineer to support and lead instrument design, development, integration, and validation of remote sensing radars for space and airborne applications. As a Radar Systems Engineer of Tomorrow.io you'll lead internal and external resources to complete instrument development and deployment. The individual must be able to work in a highly collaborative environment. Management of subcontracts and relationships with external vendors is often required. Experience with space and airborne systems development and qualification is desired.
What you'll do:
Support the development of Tomorrow.io satellites from initial concept through initial on-orbit operations to meet technical and schedule requirements.
Completion of systems engineering development, artifacts, and analyses supporting the design
Verification planning and execution (test definition and processing, various analyses, etc)
Radar calibration campaigns. From power measurements to corner reflectors, spherical point targets, and known surfaces data analysis.
Modeling and characterization of RF subsystems, digital subsystems, antennas, and integrated radars.
Management of subcontractors
Mechanical Interfaces, work closely with mechanical engineers in the design of instruments that meet the radar objectives of the mission.
What you bring:
Experience with remote sensing (RADAR). This is NOT a general system engineering position.
Good understanding of RF Payloads, KA-band (Precipitation frequency band) experience is a plus.
Navigate software and/or hardware aspects of radar development.
Experience working in a collaborative environment, have strong communication skills and not be afraid to ask for help.
Desire to work in a fast-paced, startup environment.
This position requires access to technology that is controlled under U.S. export control laws and regulations. Accordingly, this position is restricted to U.S. citizens, permanent residents and protected individuals unless and until any required licenses are obtained.
So, if your passion is to design cutting edge next-generation RADAR software to provide weather intelligence to the world, and have fun while doing so, then this team is for you.
If your experience is close but doesn't fulfill all requirements, please apply. Tomorrow.io is on a mission to build a special company. To achieve our goal, we are focused on hiring people with different backgrounds, perspectives, and experiences.
Tomorrow.io is an equal opportunity employer. All applicants will be considered for employment without attention to race, color, religion, sex, sexual orientation, gender identity, national origin, veteran, or disability status.

Anticipated salary range is $110K-$140K, subject to local market and a candidate's skills and experience. Health, leave and other benefits included. Relocation assistance may be offered / available.
---
About Tomorrow.io:
Tomorrow.io is helping Countries, Businesses and Individuals better manage their Climate Security Challenges. Fully customizable to any industry impacted by the weather, customers around the world including Uber, Delta, Ford, National Grid and more use Tomorrow.io to dramatically improve operational efficiency. Tomorrow.io was built from the ground up to help teams predict the business impact of weather, streamline team communication and action plans, improve productivity, and optimize profit margins.
Space: In case you have not heard, we are also going to space with our Operation Tomorrow Space initiative. We are building the first-of-its-kind proprietary satellites equipped with radar, and launching them into space to improve weather forecasting technology for everyone on Earth.
How we roll: We believe that magic happens when people work together. We believe in transparency and directness, putting work before ego, and empathy. Here, your success is achieved by your impact and deliveries and not by the hours you put in. We have flexible hours and unlimited vacation days policy.We grow fast and move faster but we always see people first. Each person has their own career growth path for we believe that the only way for the company to grow is if you grow.