Spaceport Transportation Manager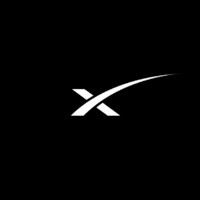 SpaceX
Texas, USA
Posted on Tuesday, November 21, 2023
SpaceX was founded under the belief that a future where humanity is out exploring the stars is fundamentally more exciting than one where we are not. Today SpaceX is actively developing the technologies to make this possible, with the ultimate goal of enabling human life on Mars.
SPACEPORT TRANSPORTATION MANAGER
The Spaceport Transportation Manager will develop, manage, market, provide strategic direction, and oversight of transportation programs which include: employee commute shuttles, on-site shuttles, airport shuttles, Tesla rental program, and bike share programs. You will be responsible for the optimization of routes and operational practices that provide the most efficient and safest transportation program possible. You will be responsible for training and implementing effective customer service strategies and training programs. The duties of the Spaceport Transportation Manager will include but are not limited to coordinating operations, data analysis, monitoring, and motivating staff, ensuring excellent customer service, engaging with customers, hiring and developing talent, ensuring the team is current with all mandatory company training, scheduling, and payroll. The Spaceport Transportation Manager will support the mission by providing a foundation of understanding for efficient transportation logistics, excellent customer service, and maintenance of vehicles that boost morale and productivity within SpaceX.
RESPONSIBILITIES:
Oversee portfolio transportation programs; off-site shuttles (vans and charter buses), on-site shuttle service, Tesla rental program, hovercraft commuter operations, bike share and team building events
Innovate new approaches for increasing participation in employee commuter programs through communications messaging and incentive systems
Act as a main point of contact for all parking lots, structures, and facilities
Work with internal and external teams to conduct creative employee engagement events and campaigns to highlight parking programs, and motivate participation
Perform strategic analysis to improve and optimize overall parking system efficiency
Recommend and support the development of internal parking policies, procedures, and programs
Lead superb internal customer relations regarding commute transportation questions and feedback; oversee customer service and issue resolution, root cause analysis, and corrective action plans
Oversee communication of systems and service changes to all stakeholders through communication channels, including basic graphics layout, e.g., email, newsletter, intranet/app, signage
Perform strategic analysis to improve and optimize overall system efficiency
Recommend and support the development of internal transportation policies, procedures, and programs
Implement processes for gathering participation data and analyze/report data for decision making
Interface with internal stakeholders to understand, develop, and align goals
Develop and manage budgets and cost management; oversee payment of vendors
Train staff on customer service, anticipating guest needs and problem resolution
Create and maintain in person and online training materials
BASIC QUALIFICATIONS:
High school diploma or equivalency certificate
5+ years of leadership experience in transportation program management or other corporate employee services program
PREFERRED SKILLS AND EXPERIENCE:
Advanced knowledge of customer service and problem resolution
Excellent communication skills both written and verbal
Experience in a corporate environment
Ability to organize work for large groups in various service formats
Strong time management skills
Experience with high volume, complex multidisciplinary operations
Experience leading groups in large team settings of 10 or more staff members
Eye for aesthetic industrial design
Ability to create and update RFPOs and facilities work orders in an ERP software
Ability to work effectively in a team environment
Ability to make independent judgments with limited information
Communication skills for relaying data (verbally and in writing) between other employees, vendors, and customers
Logical and strategic approach to solving problems
Ability to read and understand basic floor plans
Comfortable working in a high-stress environment balancing several projects at any given time, and the flexibility to adjust for abrupt changes in strategic directions
ADDITIONAL REQUIREMENTS:
Ability to lift up to 25 lbs. unassisted
Ability to stand for long periods of time
Ability to work all shifts and available for overtime and weekends as needed
Must be willing and able to work weekends and non-standard work-week hours
COMPENSATION AND BENEFITS:
Pay Range:
Spaceport Transportation Manager: $110,000 - $145,000/per year
Your actual level and base salary will be determined on a case-by-case basis and may vary based on the following considerations: job-related knowledge and skills, education, and experience.
Base salary is just one part of your total rewards package at SpaceX. You may also be eligible for long-term incentives, in the form of company stock, stock options, or long-term cash awards, as well as potential discretionary bonuses and the ability to purchase additional stock at a discount through an Employee Stock Purchase Plan. You will also receive access to comprehensive medical, vision, and dental coverage, access to a 401(k) retirement plan, short & long-term disability insurance, life insurance, paid parental leave, and various other discounts and perks. You may also accrue 3 weeks of paid vacation & will be eligible for 10 or more paid holidays per year. Exempt employees are eligible for 5 days of sick leave per year.
ITAR REQUIREMENTS:
To conform to U.S. Government export regulations, applicant must be a (i) U.S. citizen or national, (ii) U.S. lawful, permanent resident (aka green card holder), (iii) Refugee under 8 U.S.C. § 1157, or (iv) Asylee under 8 U.S.C. § 1158, or be eligible to obtain the required authorizations from the U.S. Department of State. Learn more about the ITAR here.
SpaceX is an Equal Opportunity Employer; employment with SpaceX is governed on the basis of merit, competence and qualifications and will not be influenced in any manner by race, color, religion, gender, national origin/ethnicity, veteran status, disability status, age, sexual orientation, gender identity, marital status, mental or physical disability or any other legally protected status.
Applicants wishing to view a copy of SpaceX's Affirmative Action Plan for veterans and individuals with disabilities, or applicants requiring reasonable accommodation to the application/interview process should notify the Human Resources Department at (310) 363-6000.