Manager, Starlink Engineering (Starlink Product)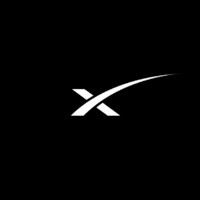 SpaceX
Product
Bastrop, TX, USA
Posted on Saturday, November 18, 2023
SpaceX was founded under the belief that a future where humanity is out exploring the stars is fundamentally more exciting than one where we are not. Today SpaceX is actively developing the technologies to make this possible, with the ultimate goal of enabling human life on Mars.
MANAGER, STARLINK ENGINEERING (STARLINK PRODUCT)
As a Production Manager on the Starlink Product team, you will lead manufacturing engineering efforts to design, build, and continuously improve our high-volume Starlink Product production lines.
You will be responsible for ensuring that all component production and the final assembly and test processes are performing with the highest levels of safety, quality, and rate. You will be involved in all aspects of production including equipment design & fabrication, facilities planning, staffing, leadership development, and new product introduction. You will own the relationship between engineering, supply chain, and production teams for your product line.
Additionally, you will provide inputs to engineering teams regarding area capability and design for manufacturability. We are looking for a driven and motivated professional to join our world-class team and help solve dynamic production and operational challenges required to hit rate.
RESPONSIBILITIES:
Manage a team of 60+ engineers and specialists on a 2-shift structure.
Lead the team through all phases of the product life cycle while ensuring all standards and requirements are upheld.
Develop and implement business, manufacturing, and production metrics to measure and then optimize productivity in all areas.
Act as the technical decision maker and advisor to the team on manufacturing techniques and test methods that will enable building various subassemblies at rate.
Ensure a strong focus is placed on safety, and maintain an excellent safety record.
Champion continuous improvement projects using appropriate metrics and data sources, including improvement or mitigation plans needed to achieve the next level of performance.
Work with cross-functional teams to increase production throughput, and meet production targets, while maintaining the highest possible standards of quality.
Recruit, develop, train, and retain world class leaders and individual contributors who will deliver for the business and amplify each team they interact with.
Act as a forcing function for excellence, and aggressively focus on cost reduction in every element of design, production and supply chain processes.
Monitor and communicate area status, readiness, and risks to leadership.
Partner with engineering teams to ensure new product development meets with the goals of product manufacturability.
Implement machine maintenance schedules and back-up spares availability to ensure up-time and output performance.
BASIC QUALIFICATIONS:
Advanced degree and 2+ years of experience working in one or more of the following; or bachelor's degree and 4+ years of experience working in one or more of the following; or 8+ years of experience working in one or more of the following:

Engineering.
Production.
Manufacturing.
Operations.

2+ years of direct leadership/management experience leading engineers.
PREFERRED SKILLS AND EXPERIENCE:
4+ years of experience in a leadership role in a manufacturing environment and transitioning products from development into production.
High degree of comfort on the factory floor, working to identify and execute efficiency improvements in all aspects of production and manufacturing.
Experience with process development/qualification, new product development, capacity/resource planning and Lean manufacturing.
Experience with design for manufacturability, assembly, reliability, source-ability, etc.
Demonstrated capability to solve complex problems with little to no supervision on schedule as an individual or as a member of an integrated team using appropriate problem-solving tools.
Ability to influence other organizations through strong engineering/business rationale and data.
Ability to effectively organize, assign and track work/deliverables.
Ability to develop manufacturing strategies based on specialized business needs.
Experience driving production or SpaceX wide initiative with large impact on reliability, people or efficiency.
Demonstrated exceptional achievements at SpaceX and/or previous companies to rapidly improve production through process improvements while focusing on product reliability and mission success.
Ability to work well in an integrated team including daily interactions with technicians, engineers and managers.
Demonstrated ability to mentor and coach growing leaders.
Experience in any of the following process areas: end-to-end printed circuit board fabrication and assembly, automated high-rate assembly, high-pressure die casting, injection molded plastics, and/or printed circuit board manufacturing.
ADDITIONAL REQUIREMENTS:
Must be willing to work flexible and/or extended hours to meet the needs of the role.
Must be able to lift 25 lbs. unassisted.
Able to travel for short business trips as needed (up to 15%).
This position is based in Bastrop, TX.
COMPENSATION AND BENEFITS:
Pay range:
Manager: $150,000.00 - $190,000.00/per year
Your actual level and base salary will be determined on a case-by-case basis and may vary based on the following considerations: job-related knowledge and skills, education, and experience.
Base salary is just one part of your total rewards package at SpaceX. You may also be eligible for long-term incentives, in the form of company stock, stock options, or long-term cash awards, as well as potential discretionary bonuses and the ability to purchase additional stock at a discount through an Employee Stock Purchase Plan. You will also receive access to comprehensive medical, vision, and dental coverage, access to a 401(k) retirement plan, short and long-term disability insurance, life insurance, paid parental leave, and various other discounts and perks. You may also accrue 3 weeks of paid vacation and will be eligible for 10 or more paid holidays per year. Exempt employees are eligible for 5 days of sick leave per year.
ITAR REQUIREMENTS:
To conform to U.S. Government export regulations, applicant must be a (i) U.S. citizen or national, (ii) U.S. lawful, permanent resident (aka green card holder), (iii) Refugee under 8 U.S.C. § 1157, or (iv) Asylee under 8 U.S.C. § 1158, or be eligible to obtain the required authorizations from the U.S. Department of State. Learn more about the ITAR here.
SpaceX is an Equal Opportunity Employer; employment with SpaceX is governed on the basis of merit, competence and qualifications and will not be influenced in any manner by race, color, religion, gender, national origin/ethnicity, veteran status, disability status, age, sexual orientation, gender identity, marital status, mental or physical disability or any other legally protected status.
Applicants wishing to view a copy of SpaceX's Affirmative Action Plan for veterans and individuals with disabilities, or applicants requiring reasonable accommodation to the application/interview process should notify the Human Resources Department at (310) 363-6000.