Global Supply Manager, Logistics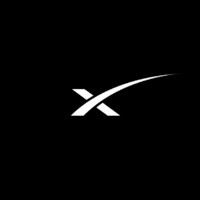 SpaceX
Operations
hawthorne, ca, usa
Posted on Thursday, November 16, 2023
SpaceX was founded under the belief that a future where humanity is out exploring the stars is fundamentally more exciting than one where we are not. Today SpaceX is actively developing the technologies to make this possible, with the ultimate goal of enabling human life on Mars.
GLOBAL SUPPLY MANAGER, LOGISITICS
RESPONSIBILITIES:
Project Management: Responsible for identifying and executing projects to completion including planning, coordinating with stakeholders, and communicating project updates.
Risk Mitigation: Understand the global supply chain and possible market conditions that can affect carrier delivery and cost. Create sourcing strategies that include risk mitigation such as multi-sourcing and performance guarantees as needed.
Contract Management: Responsible for assisting in the authoring of contract documents with the Legal Department. Management of contracts ensuring performance of the supplier to contract obligations. Understand interrelationships between contracts and terms while applying creativity and sound business reasoning to interpret application of contract to business needs.
Negotiations: Negotiate to maximize value and cost savings benefit while lowering risk.
Supplier Management: Establish preferred suppliers for assigned category. Identify service areas of need within SpaceX and develop relationships with new suppliers to meet those needs. Maintain supplier base as needed to allow for proper implementation of bidding procedures and RFP's. Create and implement management programs to develop, continuously improve, manage the performance of, and monitor (KPI's) key performance indicators of the supply base that include, but are not limited to on-time delivery, payment terms, cash targets and cost savings.
Stakeholder Management: Develop and maintain key internal stakeholder relationships to create a collaborative environment focused on delivering material on-time to internal and external customers. Communicate, manage, and drive compliance to category strategies among SpaceX internal stakeholders. Provide solutions to a wide range of difficult problems including but not limited to local warehousing, warehouse network design, carrier management, local transportation, demand planning, logistics procurement, etc.
Talent Development: Help manage, lead, develop, and mentor related positions while working on critical projects.
Analysis: Responsible for advanced quantitative analysis to identify financial impacts of decisions and performance for category managed. Perform business process analysis and develop models to improve cost. Collaborate with stakeholders to define SLA's and KPI's for suppliers and measure the appropriate criteria, such as: delivery of business results, cost reduction, quality and timeliness of delivery. Conduct research, perform benchmarking, and gather market analysis for assigned categories.
BASIC QUALIFICATIONS:
Bachelor's degree in supply chain, business, engineering or a science discipline.
5+ years of purchasing experience.
Experience with SQL and creating and managing dashboards using data visualization tools (e.g. Tableau, Power BI, Looker) in business analysis.
PREFERRED SKILLS AND EXPERIENCE:
Deep understanding of transportation processes for inbound freight from the port to manufacturing and/or warehouse facilities, air and sea freight.
Manage sourcing for all aspects of logistics functions - shipping, third party logistics (3PL) warehouses, freight forwarders, customs brokers, delivery, etc.
Experience with use/implementation of logistics technology tools including Advance Shipment Notice (ASN) and Transportation Management Systems (TMS).
Experience with one or more of the following: Python, data mining, data structure, programming.
Exceptional analytical and organizational skills.
Remarkable problem-solving skills.
Ability to prioritize appropriately to meet internal customer and company needs.
Effective written and verbal communications skills, with strong ability to communicate to all levels of internal personnel.
Detail-oriented, self-motivated and able to respond quickly to a fast-moving and ever-changing environment.
Conducts all activities with the highest of integrity.
Ability to prioritize appropriately to meet internal customer and company needs.
ADDITIONAL REQUIREMENTS:
Must be willing to work extended hours and/or weekends as needed.
COMPENSATION AND BENEFITS:
Pay range:
Global Supply Manager, Logistics: $125,000.00 - $180,000.00/per year
Your actual level and base salary will be determined on a case-by-case basis and may vary based on the following considerations: job-related knowledge and skills, education, and experience.
Base salary is just one part of your total rewards package at SpaceX. You may also be eligible for long-term incentives, in the form of company stock, stock options, or long-term cash awards, as well as potential discretionary bonuses and the ability to purchase additional stock at a discount through an Employee Stock Purchase Plan. You will also receive access to comprehensive medical, vision, and dental coverage, access to a 401(k) retirement plan, short and long-term disability insurance, life insurance, paid parental leave, and various other discounts and perks. You may also accrue 3 weeks of paid vacation and will be eligible for 10 or more paid holidays per year. Exempt employees are eligible for 5 days of sick leave per year.
ITAR REQUIREMENTS:
To conform to U.S. Government export regulations, applicant must be a (i) U.S. citizen or national, (ii) U.S. lawful, permanent resident (aka green card holder), (iii) Refugee under 8 U.S.C. § 1157, or (iv) Asylee under 8 U.S.C. § 1158, or be eligible to obtain the required authorizations from the U.S. Department of State. Learn more about the ITAR here.
SpaceX is an Equal Opportunity Employer; employment with SpaceX is governed on the basis of merit, competence and qualifications and will not be influenced in any manner by race, color, religion, gender, national origin/ethnicity, veteran status, disability status, age, sexual orientation, gender identity, marital status, mental or physical disability or any other legally protected status.
Applicants wishing to view a copy of SpaceX's Affirmative Action Plan for veterans and individuals with disabilities, or applicants requiring reasonable accommodation to the application/interview process should notify the Human Resources Department at (310) 363-6000.