Site Reliability Engineer (Starshield)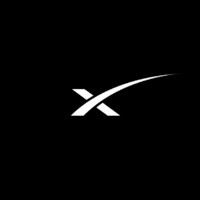 SpaceX
Software Engineering
hawthorne, ca, usa
Posted on Tuesday, November 14, 2023
SpaceX was founded under the belief that a future where humanity is out exploring the stars is fundamentally more exciting than one where we are not. Today SpaceX is actively developing the technologies to make this possible, with the ultimate goal of enabling human life on Mars.
SITE RELIABILITY ENGINEER (STARSHIELD)
Starshield leverages SpaceX's Starlink technology and launch capability to support national security efforts. While Starlink is designed for consumer and commercial use, Starshield is designed for government use, with an initial focus on earth observation, communications, and hosted payloads. SpaceX's satellite programs are pushing the boundaries of in-space capabilities. Our missions support scientific research, classified national security space and commercial opportunities. Software engineering and innovation is at the core of these programs.
The satellite software team is building highly reliable in-space mesh networks, designing secure systems to guarantee access to space, designing next-gen communication and sensing software, and more. Aerospace experience is not required to be successful here - we want our engineers to bring fresh ideas from all areas. We look for engineers who love solving problems and seek to make an impact on an inspiring mission. As we expand this team, we're looking for versatile, motivated, and collaborative engineers.
Our team is involved in designing the vehicle systems at every phase of development. We build tools that enable us to work more efficiently, and that help us build software systems that are secure, reliable, and autonomous. Our software engineers are responsible for the life cycle of the software they create, including development, testing, and operational support.
RESPONSIBILITIES:
Develop automation to deploy and manage compute resources both on-premises and in the cloud
Deploy and manage core infrastructure such as databases, monitoring and storage
Closely collaborate with software engineers to create highly scalable, operable and maintainable products
Engage in and improve the whole lifecycle of services -- from inception and design, through deployment, operation and refinement
BASIC QUALIFICATIONS:
Bachelor's degree in computer science, information systems/IT, or an engineering discipline; OR 2+ years of professional experience in software, DevOps, or site reliability engineering in lieu of a degree
1+ year of experience with Linux operating systems
Experience with containerization technologies (i.e. Docker, Kubernetes)
Experience in Bash, Python, and/or other scripting languages
PREFERRED SKILLS AND EXPERIENCE:
1+ years of systems administration, site reliability engineering, or DevOps experience
1+ years of experience with Python and Python-based development frameworks
Strong understanding of Kubernetes, Docker, or similar technologies
Strong understanding of virtualization and hypervisor technologies
Understanding of databases and data modeling
Experience with automatically managing dozens or hundreds of servers
Focus on performance bottlenecks and performance improvement techniques
Excellent communications skills with the ability to communicate with customers, peers, management etc. in both formal and informal situations
Ability to quickly learn new tools and frameworks
Active Secret, Top Secret, Top Secret SCI, OR ability and willingness to obtain a Top Secret clearance [is desired but not required]
ADDITIONAL REQUIREMENTS:
Willing to work extended hours and weekends when needed
COMPENSATION AND BENEFITS:
Pay Range:
Software Engineer /Level I: $120,000.00 - $145,000.00/per year
Software Engineer /Level II: $140,000.00 - $170,000.00/per year
Your actual level and base salary will be determined on a case-by-case basis and may vary based on the following considerations: job-related knowledge and skills, education, and experience.
Base salary is just one part of your total rewards package at SpaceX. You may also be eligible for long-term incentives, in the form of company stock, stock options, or long-term cash awards, as well as potential discretionary bonuses and the ability to purchase additional stock at a discount through an Employee Stock Purchase Plan. You will also receive access to comprehensive medical, vision, and dental coverage, access to a 401(k) retirement plan, short & long-term disability insurance, life insurance, paid parental leave, and various other discounts and perks. You may also accrue 3 weeks of paid vacation & will be eligible for 10 or more paid holidays per year. Exempt employees are eligible for 5 days of sick leave per year.
ITAR REQUIREMENTS:
To conform to U.S. Government export regulations, applicant must be a (i) U.S. citizen or national, (ii) U.S. lawful, permanent resident (aka green card holder), (iii) Refugee under 8 U.S.C. § 1157, or (iv) Asylee under 8 U.S.C. § 1158, or be eligible to obtain the required authorizations from the U.S. Department of State. Learn more about the ITAR here.
SpaceX is an Equal Opportunity Employer; employment with SpaceX is governed on the basis of merit, competence and qualifications and will not be influenced in any manner by race, color, religion, gender, national origin/ethnicity, veteran status, disability status, age, sexual orientation, gender identity, marital status, mental or physical disability or any other legally protected status.
Applicants wishing to view a copy of SpaceX's Affirmative Action Plan for veterans and individuals with disabilities, or applicants requiring reasonable accommodation to the application/interview process should notify the Human Resources Department at (310) 363-6000.