Sr. Network Engineer (Starlink)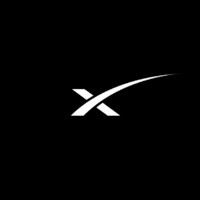 SpaceX
IT
Redmond, WA, USA
Posted on Friday, November 10, 2023
SpaceX was founded under the belief that a future where humanity is out exploring the stars is fundamentally more exciting than one where we are not. Today SpaceX is actively developing the technologies to make this possible, with the ultimate goal of enabling human life on Mars.
SR. NETWORK ENGINEER (STARLINK)
At SpaceX we're leveraging our experience in building rockets and spacecraft to deploy Starlink, the world's most advanced broadband internet system. Starlink is the world's largest satellite constellation and is providing fast, reliable internet to 2M+ users worldwide. We design, build, test, and operate all parts of the system – thousands of satellites, consumer receivers that allow users to connect within minutes of unboxing, and the software that brings it all together. We've only begun to scratch the surface of Starlink's potential global impact are looking for best-in-class engineers to help maximize Starlink's utility for communities and businesses around the globe.
As a Network Engineer you will drive the operation, build and deployment of our network around the world. You will be a key component in managing and expanding our global footprint, improving network performance and reliability and assist in optimizing our deployments.
RESPONSIBILITES:
Manage and expand network interconnections, network co-location sites and points of presence (POPs)
Improve network performance and reliability based upon system performance metrics, including capacity planning, failure detection and remediation
Assist in capacity augmentation and network optimization deployments
Lead network integration and troubleshooting efforts for the largest and most strategic Starlink customers
Collaborate with hardware, software, and network engineers to create or improve Starlink products.
Support sales teams with technical pre-sales support during the sales cycle by acting as the Starlink technical subject matter expert.
Assist in updating system configuration and firmware
Automation for network devices, operational and deployment tools
Assist in architecting how Starlink satellite assets will integrate with more traditional ground networks
Mentor and train junior network engineers
BASIC QUALIFICATIONS:
Bachelor's degree in a technical or engineering discipline AND 5+ years of professional networking experience deploying enterprise network solutions or cloud & web-scale networks; OR 7+ years of professional networking experience deploying enterprise network solutions or cloud & web-scale networks
Professional Layer-1 experience (Example: transport, DWDM, optical fiber, circuit troubleshooting, activations, etc.)
Hands on experience with the build-out and deployment of hardware at datacenters and interacting with datacenters (e.g. remote hands, cross-connect execution, etc.)
Experience bringing up switches, routers, firewalls & servers
Operational experience in a Linux production environment
Experience with Python and/or bash scripting
Routing Protocol experience
Experience with physical troubleshooting of fiber & circuits
PREFERRED SKILLS AND EXPERIENCE:
Master's degree in a technical or engineering discipline
Deep understanding of service provider networks including but not limited to:

Connectivity (Ethernet, IPv4, IPv6 and MPLS)
Routing (BGP, OSPF, IS-IS)
Switching and routing
Internet services (subscriber provisioning, BRAS, DNS, DHCP, NTP)

Strong familiarity with network health monitoring systems such as Observium, Solarwinds or Nagios
Experience with hands-on experience bringing up network infrastructure
Experience creating documentation and procedures
Ability to run projects independently
Experience working on wireless networks
Experience working on software defined networking (SDN) and/or network function virtualization (NFV)
Cisco, Juniper, Arista or other industry certification
ADDITIONAL REQUIREMENTS:
Must be willing to do some travel domestically and globally in the future when needed (Primarily for POP deployments & build out)
Must be available for on-call rotations
Must be willing to work extended hours and weekends as needed
COMPENSATION AND BENEFITS:
Pay Range:
Network Engineer/Senior: $160,000.00 - $220,000.00/per year
Your actual level and base salary will be determined on a case-by-case basis and may vary based on the following considerations: job-related knowledge and skills, education, and experience.
Base salary is just one part of your total rewards package at SpaceX. You may also be eligible for long-term incentives, in the form of company stock, stock options, or long-term cash awards, as well as potential discretionary bonuses and the ability to purchase additional stock at a discount through an Employee Stock Purchase Plan. You will also receive access to comprehensive medical, vision, and dental coverage, access to a 401(k) retirement plan, short & long-term disability insurance, life insurance, paid parental leave, and various other discounts and perks. You may also accrue 3 weeks of paid vacation & will be eligible for 10 or more paid holidays per year. Exempt employees are eligible for 5 days of sick leave per year.
ITAR REQUIREMENTS:
To conform to U.S. Government export regulations, applicant must be a (i) U.S. citizen or national, (ii) U.S. lawful, permanent resident (aka green card holder), (iii) Refugee under 8 U.S.C. § 1157, or (iv) Asylee under 8 U.S.C. § 1158, or be eligible to obtain the required authorizations from the U.S. Department of State. Learn more about the ITAR here.
SpaceX is an Equal Opportunity Employer; employment with SpaceX is governed on the basis of merit, competence and qualifications and will not be influenced in any manner by race, color, religion, gender, national origin/ethnicity, veteran status, disability status, age, sexual orientation, gender identity, marital status, mental or physical disability or any other legally protected status.
Applicants wishing to view a copy of SpaceX's Affirmative Action Plan for veterans and individuals with disabilities, or applicants requiring reasonable accommodation to the application/interview process should notify the Human Resources Department at (310) 363-6000.