Lead Launch Engineer, Spacecraft Integration (Payloads)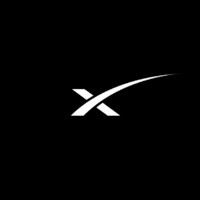 SpaceX
Vandenberg Village, CA, USA
Posted on Friday, November 10, 2023
SpaceX was founded under the belief that a future where humanity is out exploring the stars is fundamentally more exciting than one where we are not. Today SpaceX is actively developing the technologies to make this possible, with the ultimate goal of enabling human life on Mars.
LEAD LAUNCH ENGINEER, SPACECRAFT INTEGRATION (PAYLOADS)
The Lead Launch Engineer will lead a team of multidisciplinary launch engineers to accomplish payload pre-flight processing at SpaceX's Vandenberg, California launch site. This leader will be responsible for all payload hardware processes, work scope, non-conformance resolution, and scope changes as part of the spacecraft integration process. The role requires that this individual work closely with the technician team, supervisors and the operations manager to enforce robust hardware integration processes and quality work product. The success of this depends on the quality, reliability, cost, manufacturability, throughput, and security of the products that you deliver.
RESPONSIBILITIES:
Lead, manage, and mentor a team of engineers, process planners, and/or specialists focused on Launch Site processing of payloads that include commercial, government, rideshare, and Starlink satellites; including recruitment, performance evaluations, and growth management
Lead development and execution of procedures for the checkout and integration of customer payloads, Starlink satellites, and the maintenance of GSE and EGSE
Responsible for improving existing processes, equipment, and techniques for attaining launch rates, organization cost reduction and continuous improvements
Develop, activate, and maintain hardware processing facilities for optimized hardware processing including the capability of processing parallel campaigns across different bays and locations
Collaborate with a variety of engineering groups to overcome off-nominal conditions and drive effective solutions. Delegate tasks and projects to engineering team, and be accountable for achieving results and hitting deadlines; must be able to equivalently perform all tasks if required to fill-in when another engineer is not present
Lead and manage performance of the team to ensure milestones and goals are met and job satisfaction is high
Collaborate with engineering staff from other adjacent departments and highly skilled technicians daily
Manage and track multiple priorities while maintaining a focus towards common project goals
Provide program updates to Vandenberg, Hawthorne, Cape Canaveral, and Redmond leadership
BASIC QUALIFICATIONS:
Bachelor's degree in mechanical engineering, physics, or aerospace engineering
2+ years of professional engineering experience with multi-disciplinary system assemblies
Experience leading operations, developing process improvements, or training teams
PREFERRED SKILLS AND EXPERIENCE:
1+ years of experience leading people or projects
Proficiency in or hands-on experience with one or more of the following: launch vehicle or spacecraft integration; operations in 100,000 class or better clean rooms; test operations with gases/fluids; data acquisition setup and field measurements
Master's degree in engineering
Strong desire to mentor and develop employees
Expert level first principle engineering knowledge
Ability to obtain and maintain a security clearance
Organizational skills and ability to effectively prioritize in an environment with limited resources and competing needs
Experience in writing test plans and test procedures
Experience with rapidly changing roles and responsibilities while working in a high-paced, challenging work environment
Demonstrated capability to work cohesively in a team environment
Ability to be diplomatic with a variety of individuals across the organizational infrastructure
Ability to manage integration and testing of complex, multidisciplinary assemblies, and systems
Knowledge of Excel and Microsoft Office
ADDITIONAL REQUIREMENTS:
Ability to pass Air Force background check for Cape Canaveral and Vandenberg
Work schedule may vary depending on site operational needs, and flexibility is required
Ability to support and supervise operations outside of normal business hours, when required
Flight hardware typically is built in tight quarters and physical dexterity is required
Ability to obtain or currently hold top secret/SCI security clearance - Note that an active clearance may provide the opportunity for you to work on sensitive SpaceX missions. If so, you will be subject to pre-employment drug and random drug and alcohol testing
Perform work in an environment with exposure to fumes, odors, and noise using appropriate personal protective equipment
Physical effort including standing, lifting, and carrying moderately heavy materials or equipment (up to 35 pounds)
COMPENSATION AND BENEFITS:
Pay range: Lead: $125,000.00 - $175,000.00/per year
Your actual level and base salary will be determined on a case-by-case basis and may vary based on the following considerations: job-related knowledge and skills, education, and experience.
Base salary is just one part of your total rewards package at SpaceX. You may also be eligible for long-term incentives, in the form of company stock, stock options, or long-term cash awards, as well as potential discretionary bonuses and the ability to purchase additional stock at a discount through an Employee Stock Purchase Plan. You will also receive access to comprehensive medical, vision, and dental coverage, access to a 401(k) retirement plan, short and long-term disability insurance, life insurance, paid parental leave, and various other discounts and perks. You may also accrue 3 weeks of paid vacation and will be eligible for 10 or more paid holidays per year. Exempt employees are eligible for 5 days of sick leave per year.
ITAR REQUIREMENTS:
To conform to U.S. Government export regulations, applicant must be a (i) U.S. citizen or national, (ii) U.S. lawful, permanent resident (aka green card holder), (iii) Refugee under 8 U.S.C. § 1157, or (iv) Asylee under 8 U.S.C. § 1158, or be eligible to obtain the required authorizations from the U.S. Department of State. Learn more about the ITAR

here.
SpaceX is an Equal Opportunity Employer; employment with SpaceX is governed on the basis of merit, competence and qualifications and will not be influenced in any manner by race, color, religion, gender, national origin/ethnicity, veteran status, disability status, age, sexual orientation, gender identity, marital status, mental or physical disability or any other legally protected status.
Applicants wishing to view a copy of SpaceX's Affirmative Action Plan for veterans and individuals with disabilities, or applicants requiring reasonable accommodation to the application/interview process should notify the Human Resources Department at (310) 363-6000.