Operations Associate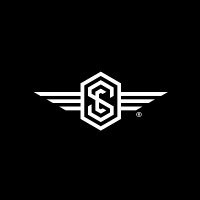 Space Capital
Accounting & Finance, Operations · Full-time
New York, NY, USA
80,000 – 100,000 USD per year
Posted on Wednesday, January 4, 2023
The Role
Space Capital is looking for an investment operations generalist to join our investment team. You'll play a key role in owning operations--building, shaping, refining, and running the gears of our investment management processes and infrastructure--and helping our fast-paced, high-performance team fly even faster. Reporting directly to the general partnership, the Operations Associate position is a new role within our firm and one which we view as instrumental in the continued growth and efficiency of our investment activities.
The Operations Associate position is an opportunity to join the most prolific investment team in one of tech's fastest-growing and most dynamic sectors. You will gain a deep working understanding of the structure and management of investment funds, investment processes, venture capital fund administration, reporting standards, best practices, and venture capital investment strategies. You will also gain extensive exposure to the high-level decision-making of investments and will engage on a regular basis with the firm's investment professionals.
You'll have visibility into the firm's deal flow, portfolio details, and investment performance. This role requires that you can function with the highest level of integrity while dealing with privileged and sensitive information.
Responsibilities/Duties
Responsibilities will vary, but will definitely include:
Deal support
Coordinate investment closing processes, including facilitating timely and accurate document execution, preparing bank requests and wire information, and ensuring appropriate control adherence.
Support onboarding of new portfolio companies following completion of deal.
Support and help administer the syndication and execution of co-investment opportunities.
Investment Committee Meetings
Prepare for the firm's weekly investment committee meeting in which all Space Capital investment team members participate to discuss prospective investments, portfolio matters, and other investment-oriented business. Role includes coordinating the meeting agenda, collecting information from investment team members, distributing agendas, generating Affinity investment reports to support meeting discussions, and taking and distributing notes and follow-up action items.
CRM, Technology & Administrative Management
Maintain and work to continuously improve the investment team's deal tracking and relationship management system (Affinity). We aim to live in our CRM, not our inbox, which means it's critical that our CRM always be up-to-date, action-oriented and closely monitored.
Administer investment team software subscriptions (e.g. Affinity, PitchBook, Slack, etc.).
Maintain investment team calendar of key dates and ensure timely visibility for other investment team members.
Data & Document Management / Record Keeping
Maintain, oversee and refine Space Capital's investment record and data management program, including deal documentation, portfolio data, performance information, investment reference data, and other systems as needed.
Ensure Space Capital collects or creates, and maintains thorough documentation related to Space Capital's investments (e.g. portfolio company transaction documents, company-supplied reports, etc.) in a manner that ensures compliance with best practice and internal policy requirements.
Fund Administration & Management
Assist with the creation, refinement and maintenance of fund-level planning and management tools (e.g. portfolio construction model, deployment tracker, reserve analysis, individual position details, capital call modeling, etc.).
Ensure Space Capital maintains up-to-date information from portfolio companies regarding position details (e.g. update cap tables, valuation details, board composition, etc.)
Assist with performance modeling and reporting projects and initiatives.
Fulfill other reporting requirements as necessary. Place special attention to quality control, regularly checking for quality and accuracy of quantitative information (eg, investment figures, dates, ownership, board seats) and qualitative information (eg, market analysis, business descriptions, performance updates).
Serve as point of contact with Space Capital's fund administrators, accountants, tax professionals, auditors, and banking contacts; and ensure accurate information is provided to and received from such service providers in a timely manner.
Assist with annual audits and tax return preparation.
Investor Relations
Manage and contribute to production of quarterly investor reporting, including quantitative and qualitative summaries and assessments of portfolio company commercial performance.
Prepare for Annual Limited Partner Meeting and Quarterly Limited Partner Updates.
Oversee the creation and upkeep of secure data rooms and materials as needed by the investor relations team.
Assist the Investor Relations team in the creation and upkeep of investment- and portfolio-related data room materials.
Manage and fulfill ad hoc investor/reporting requests from investors, assist with prospective investor due diligence requests, and the maintenance of updated offering materials and other materials about the firm and its investments.
About You
Here are some characteristics that will come in handy for this job, but this list isn't exhaustive and we look forward to meeting with a diverse group of candidates.
Experienced: Minimum of two years experience working in a venture capital, private equity, hedge fund, or investment consultancy firm in an operations or back-office role; or working for a top-tier fund administrator that services such firms.
Project and deal management: You enjoy planning, coordinating, and maintaining accountability for complex project processes for high-value deals. You have a background in process development and execution. You have a track record of improving existing processes, including the ability and motivation to problem-solve and troubleshoot. You have exceptional organizational skills, outstanding attention to detail, and pride in ownership of work.
Data and tracking: You are comfortable with nuanced sets of data and can manipulate data to draw out actionable outcomes.
Domain fluency: You have a strong grasp of financial concepts and an interest in the nuts and bolts of venture finance and operations. Your day-to-day will touch on the legal, accounting, tax, and finance components that underlie the venture financing ecosystem.
Writing and reporting: You enjoy communicating quantitative and qualitative summaries of business performance to various stakeholder groups. You are also an excellent listener with a strong understanding of the context in which you are working.
Administration: You enjoy being more behind the scenes, helping the front-facing team be as effective as possible.
Advanced Excel skills.
Compensation
Salary: $80,000 - $100,000 + discretionary bonus (or commensurate with experience)
Competitive Health Benefits
401k + 5% matching
Minimum two weeks paid vacation required
How to Apply
If you're interested in applying for this position, please email the following information to: careers@spacecapital.com
One-page résumé, attached or linked
Names and emails for two references
Cover letter in the body of the email
Space Capital is an equal opportunity employer.