Support Agent-6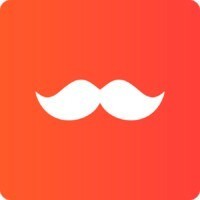 Rappi
Customer Service
Multiple locations
Posted on Saturday, November 18, 2023
Hey, it's time for you to join us showing the world we are the company that is changing paradigms, where we revolutionize the hours, minutes and seconds!
Do you want to know why Rappi?
⭐️ WE SEE OPPORTUNITIES where others see problems
⭐️ WE SEE CLOSE where others see distance
⭐️ WE SEE ADRENALINE where others see pressure.
Join a team where we are all capable of EVERYTHING, where we all have the same opportunities, regardless of gender, race, sexual orientation, religion, nationality, age, disability, training or experience.
Did you like what you have read so far? Find out how you will deliver magic together with us through your Rappi mission 🧡
Check out how it will impact our ecosystem:
Agente de atención al cliente de nuestros restaurantes, será el vínculo vital entre nuestros socios y la experiencia excepcional que ofrecemos. Su función principal será brindar soporte especializado y eficiente, asegurando que todas las necesidades de nuestros restaurantes sean satisfechas de manera oportuna y efectiva. Trabajará en colaboración con nuestros socios para resolver problemas, brindar información precisa y garantizar que cada experiencia en nuestros restaurantes sea memorable y satisfactoria.
As part of Rappi, you will be responsible for:
Atención Personalizada: Brindar un servicio excepcional al cliente, adaptándonos a las necesidades específicas de los clientes de nuestros restaurantes. Serás la voz amigable y conocedora que responda a sus preguntas, inquietudes y solicitudes.

Resolución de Problemas: Diagnosticar y resolver problemas técnicos y operativos que puedan surgir en los restaurantes. Esto incluye abordar problemas técnicos con sistemas, pedidos y cualquier otro aspecto relacionado con la experiencia del cliente.

Asesoramiento Profesional: Brindar orientación y asesoramiento a los clientes sobre el menú, promociones, procesos de pedido y cualquier otra consulta que puedan tener. Serás un experto en nuestros productos y servicios.

Gestión de Quejas: Atender las quejas e inquietudes de los clientes de manera integral y efectiva, convirtiendo situaciones negativas en oportunidades para demostrar nuestro compromiso con la satisfacción del cliente.

Coordinación interna: colaborar estrechamente con equipos internos para resolver problemas complejos y garantizar que los clientes reciban respuestas precisas y soluciones adecuadas.

Documentación y comentarios: documente todas las interacciones con los clientes y proporcione comentarios útiles a los equipos internos para mejorar continuamente nuestros servicios.
Good and now, what are the requirements for me to be part of this neon universe?
Mínimo 1 año de experiencia en funciones de atención al cliente, preferentemente en el sector restaurantero.


Habilidades excepcionales de comunicación verbal y escrita.

Empatía y capacidad de ponerse en el lugar del cliente para comprender sus necesidades e inquietudes.


Conocimientos básicos de SQL (consultas).

Habilidades analíticas y capacidad para buscar información.


Capacidad para trabajar en un entorno acelerado y manejar situaciones estresantes con tranquilidad y profesionalismo.

Como agente de atención al cliente centrado en nuestros restaurantes, serás un embajador crucial de nuestra marca. Su dedicación para superar las expectativas de nuestros clientes contribuirá significativamente a la reputación positiva de nuestros restaurantes y al éxito continuo de nuestro negocio.
Worker type:
Contractor
Company:
Rappi Technology Colombia
For more information check our website https://about.rappi.com/es and check our reviews on Glassdoor https://acortar.link/Eqm07Q
We are waiting for you with great anxiety and sparkle in our eyes to deliver magic together! #Rappi 🧡