Allies Payments Assistant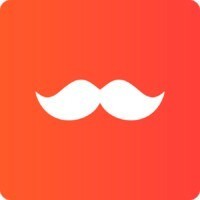 Rappi
Bogotá, Bogota, Colombia
Posted on Saturday, November 18, 2023
Hey, it's time for you to join us showing the world we are the company that is changing paradigms, where we revolutionize the hours, minutes and seconds!
Do you want to know why Rappi?
⭐️ WE SEE OPPORTUNITIES where others see problems
⭐️ WE SEE CLOSE where others see distance
⭐️ WE SEE ADRENALINE where others see pressure.
Join a team where we are all capable of EVERYTHING, where we all have the same opportunities, regardless of gender, race, sexual orientation, religion, nationality, age, disability, training or experience.
Did you like what you have read so far? Find out how you will deliver magic together with us through your Rappi mission 🧡
Check out how it will impact our ecosystem:
Identificar problemas en los pagos y proporcionar soluciones a los aliados de la vertical de restaurantes
As part of Rappi, you will be responsible for:
Las funciones del agente para el equipo de pagos están enfocadas en
brindar soporte y solución a los problemas que puedan presentar los aliados en la vertical de restaurantes
Las funciones especificas que desempeñará son:
Identificar y solucionar problemas respecto a los pagos del aliado en la vertical de restaurantes
Manejo de bases de datos (Power BI )
Uso y aplicación de habilidades de solución de problemas
Seguimiento de solución y escalamiento de los ajustes al pago necesarios
Good and now, what are the requirements for me to be part of this neon universe?
- Estudiante de carreras de administración, finanzas y afines.
- Persona con habilidad para el manejo del tiempo y trabajo independiente.
Worker type:
Regular
Company:
Rappi Technology Colombia
For more information check our website https://about.rappi.com/es and check our reviews on Glassdoor https://acortar.link/Eqm07Q
We are waiting for you with great anxiety and sparkle in our eyes to deliver magic together! #Rappi 🧡