Buyer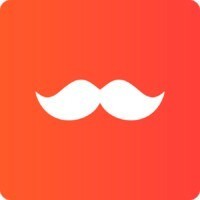 Rappi
Accounting & Finance
Mexico City, Mexico
Posted on Wednesday, November 15, 2023
Hey, it's time for you to join us showing the world we are the company that is changing paradigms, where we revolutionize the hours, minutes and seconds!
Do you want to know why Rappi?
⭐️ WE SEE OPPORTUNITIES where others see problems
⭐️ WE SEE CLOSE where others see distance
⭐️ WE SEE ADRENALINE where others see pressure.
Join a team where we are all capable of EVERYTHING, where we all have the same opportunities, regardless of gender, race, sexual orientation, religion, nationality, age, disability, training or experience.
Did you like what you have read so far? Find out how you will deliver magic together with us through your Rappi mission 🧡
Check out how it will impact our ecosystem:
Será responsable de garantizar la disponibilidad requerida para nuestros usuarios y mantener el stock óptimo de productos perecederos en darkstores a lo largo del país, a través de la planeación, compra y transferencia de los productos con sus diferentes proveedores al tiempo que se gestiona la merma.
As part of Rappi, you will be responsible for:
Asegurar el cumplimiento de los objetivos de disponibilidad establecidos a través del control y gestión de las variables del modelo de replenishment (F9, ROQ) en colaboración con los proveedores. Esto incluye la generación de alertas e informes para los actores de la cadena.

Analizar los indicadores clave de desempeño (KPI) para identificar oportunidades de mejora y ejecutar planes de acción en coordinación con los actores del proceso (Proveedores, Catman, Operaciones, Monetización).

KPIs: Sales Weighted Availability (SWA), Availability Binario, Shrinkage (Merma), Days On Hand, Days Of Inventory, GMV, FR ,OTIF.

Mantener un feedback intensivo con los proveedores para monitorear y garantizar el cumplimiento de los KPIs de gestión.

Diseñar y ejecutar estrategias de optimización de inventario, lo que incluye transferencias, devoluciones y distribuciones, para garantizar una gestión eficiente de la política de inventarios y merma.

Actuar eficazmente en la resolución de problemas asociados a la cadena de suministro, asegurando una colaboración efectiva con todas las partes interesadas.

Asegurar el nivel de Availability ideal durante todo el año considerando desviaciones de la demanda y grandes eventos, promociones, campañas, temporadas especiales y otras actividades del calendario comercial.
Good and now, what are the requirements for me to be part of this neon universe?
Habilidades Técnicas:
Experiencia previa en gestión de cadena de suministro de productos perecederos y/o de corta vida, de preferencia en FMCG de 1 a 2 años.

Experiencia en la operación de tiendas.

Dominio de Excel y Power BI para análisis e informes de datos.

Carreras sugeridas: Ingeniería Industrial, Ingeniería Química, Ingeniería en Alimentos, Actuaria y Economía
Habilidades blandas:
Analítico y capacidad de resolución de problemas.

Habilidades de comunicación efectiva y capacidad para trabajar en equipo.

Capacidad para trabajar en situaciones de alta presión.
Worker type:
Regular
Company:
Rappi Technology Mexico
For more information check our website https://about.rappi.com/es and check our reviews on Glassdoor https://acortar.link/Eqm07Q
We are waiting for you with great anxiety and sparkle in our eyes to deliver magic together! #Rappi 🧡