Government Strategy Analyst, Healthcare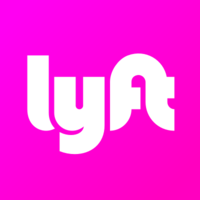 Lyft
IT
New York, NY, USA
Posted on Wednesday, November 15, 2023
Government Strategy Analyst, Healthcare
At Lyft, our mission is to improve people's lives with the world's best transportation. To do this, we start with our own community by creating an open, inclusive, and diverse organization.
At Lyft, community is what we are and it's what we do. It's what makes us different. To create the best ride for all, we start in our own community by creating an open, inclusive, and diverse organization where all team members are recognized for what they bring.
Today, the health and well being of far too many Americans is inhibited by a lack of transportation. The Lyft Healthcare team works with organizations across the healthcare ecosystem to provide reliable rides for patients. If you are looking to make a positive impact by helping people get to and from medical appointments, community events and other critical stops along their journey to health, join us.
We're looking for a Government Strategy Analyst to develop strategies to drive market access for Lyft within non-emergency medical transportation (NEMT). You will be critical to supporting Lyft Healthcare leadership in meetings and engagements with key strategic stakeholders, including healthcare policymakers and regulators. In this role, you will have the unique opportunity to help ensure that everyone who needs a healthcare ride gets a ride, regardless of age, income, or ability.
Day-to-day work includes helping to shape strategic healthcare government initiatives, researching NEMT policies and developing briefing documents, and preparing our team for engagements with key strategic stakeholders. We're looking for a self-starter with healthcare strategy and market access experience. You're a great fit if you thrive in fast-paced, collaborative environments, and have a flexible skillset to manage a range of tasks - from market access analysis to strategy development and coordination of highly visible internal projects. You must be forever curious and ready to join a high performing team with big goals.
Responsibilities:
Work at the unique intersection of healthcare policy, strategy, and partnerships; become part of the team that is working directly with regulators and policymakers to increase access to care by removing transportation barriers
Deliver market access for Lyft to operate within the non-emergency medical transportation (NEMT) industry
Develop substantive, high-quality market access analysis on NEMT developments to inform leadership thinking and support engagements with key strategic partners
Identify opportunities for market development, create execution plans, and work cross-functionally to drive highly-visible strategic initiatives
Create repeatable processes and toolkits to scale market access approach
Leverage a "business first lens" to plan and prioritize government program and policy advocacy opportunities
Coordinate internal processes that support the execution of Healthcare Government priorities
Experience:
BS/BA in Business, Public Health or Healthcare Administration, Policy, or relevant field; MPH, MHA, or MPP a plus
3 - 5 years of experience in management consulting, strategy, and/or market access with a focus on healthcare
Demonstrated knowledge and understanding of the healthcare industry and key policy issues related to this sector
Experience in strategic planning, market intelligence research, and market access analysis
Understanding of data analysis and metrics collection
Excellent project management skills and strong attention to detail with the capability to work on multiple work streams/priorities simultaneously
Strong interpersonal skills with proven track record of working cross-functionally with a variety of business partners
Direct state Medicaid program engagement and experience working with healthcare government agencies a plus
Ability to execute in a fast-paced environment with quickly evolving priorities
Ready to learn and grow with a fun team looking to drive a positive impact across the healthcare ecosystem
Benefits:
Great medical, dental, and vision insurance options
Mental health benefits
Family building benefits
In addition to 12 observed holidays, salaried team members have unlimited paid time off, hourly team members have 15 days paid time off
401(k) plan to help save for your future
18 weeks of paid parental leave. Biological, adoptive, and foster parents are all eligible
Pre-tax commuter benefits
Lyft Pink - Lyft team members get an exclusive opportunity to test new benefits of our Ridership Program
Lyft is an equal opportunity/affirmative action employer committed to an inclusive and diverse workplace. All qualified applicants will receive consideration for employment without regards to race, color, religion, sex, sexual orientation, gender identity, national origin, disability status, protected veteran status or any other basis prohibited by law. We also consider qualified applicants with criminal histories consistent with applicable federal, state and local law.
This role will be in-office on a hybrid schedule — Team Members will be expected to work in the office 3 days per week on Mondays, Thursdays and a team-specific third day. Additionally, hybrid roles have the flexibility to work from anywhere for up to 4 weeks per year.
The expected range of pay for this position in the New York City area is $105,750- $117,500(this includes both base and variable pay). Salary ranges are dependent on a variety of factors, including qualifications, experience and geographic location. Range is not inclusive of potential equity offerings or benefits. Your recruiter can share more information about the salary range specific to your working location and other factors during the hiring process.