Senior Product Manager, Rider Products & App Experience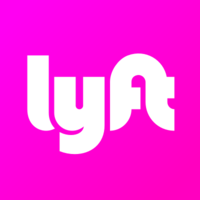 Lyft
Product
San Francisco, CA, USA
Posted on Wednesday, September 13, 2023
At Lyft, our mission is to improve people's lives with the world's best transportation. To do this, we start with our own community by creating an open, inclusive, and diverse organization.
Lyft connects people to transportation to change the way we live and get around our communities. We are looking for product managers who bring exceptional creative, strategic, and analytical skills to drive forward a best in class product.Product management at Lyft leads the integration of engineering, data science, and design to achieve the company's vision for reinventing transportation. We are looking for entrepreneurial and passionate Product Managers to innovate and execute across a rapidly growing, fast paced company and industry.
The Rider team is responsible for the Lyft consumer app that you know and love (we hope!), and spans the entire consumer journey across the request and purchase flows, search, pickups and drop offs, the post-match experience, and the in-trip experience. Within this team, we're hiring a PM lead to own a critical, high growth area of the Rider app. This PM's roadmap represents a large portion of core rider experience used by millions of users everyday. The right PM for this role will operate with enormous amounts of user empathy, be deeply analytical, and effectively partner across Lyft to deliver new experiences and products that delight our users and represent our brand values.
Responsibilities:
Understand Lyft's strategic and competitive position. Set your team's goals and success metrics that align with Lyft's mission and drive maximum impact based on data analysis, market research and usability studies
Understand Lyft's strategic and competitive position in order to set an ambitious product vision that motivates and inspires your team, peers and leadership
Deliver on this vision by setting your team's goals, success metrics and roadmap and collaborating extremely effectively across the company
Build a product roadmap to achieve your goals and lead a core team of engineers, designers, data scientists, and marketers to execute on it.
Deeply understand the needs and motivations of your customers across different rider segments and use cases.
Completely own your team's products – existing or new – from ideation, through development, launch, growth, and maintenance.
Clearly communicate roadmaps, priorities, experiments, and decisions across a wide spectrum of audiences from partner teams to executive levels.
Experience:
5+ years in product management, product design or equivalent consultant experience with significant time spent leading consumer facing products
Natural leadership and ability to make things happen. You manage project ambiguity, complexity, and interdependencies in an organized and structured way, and you are able to define and analyze metrics that inform the success of your products.
Excellent judgment and thoughtfulness about the dynamics of the product ecosystem.
Strong communication skills and intuition for communication strategy at every level -- within teams, within the company, to users, and other audiences.
Ability to conceptualize, prioritize and lead multiple projects for stakeholders.
Detail oriented with superior organizational skills -- balancing multiple projects, deadlines, and requests should be second nature to you.
Benefits:
Great medical, dental, and vision insurance options
Mental health benefits
In addition to 12 observed holidays, salaried team members have unlimited paid time off, hourly team members have 15 days paid time off
401(k) plan to help save for your future
18 weeks of paid parental leave. Biological, adoptive, and foster parents are all eligible
Pre-tax commuter benefits
Lyft Pink - Lyft team members get an exclusive opportunity to test new benefits of our Ridership Program
Lyft is an equal opportunity/affirmative action employer committed to an inclusive and diverse workplace. All qualified applicants will receive consideration for employment without regards to race, color, religion, sex, sexual orientation, gender identity, national origin, disability status, protected veteran status or any other basis prohibited by law. We also consider qualified applicants with criminal histories consistent with applicable federal, state and local law.
Starting in September 2023, this role will be in-office on a hybrid schedule — Team Members will be expected to work in the office 3 days per week on Mondays, Thursdays and a team-specific third day. Additionally, hybrid roles have the flexibility to work from anywhere for up to 4 weeks per year.
The base salary range for this position in the US is $162,000 - $180,000. Salary ranges are dependent on a variety of factors, including qualifications, experience and geographic location. Range is not inclusive of potential equity offering, bonus or benefits. Your recruiter can share more information about the salary range specific to your working location and other factors during the hiring process.