Team Lead, Customer Experience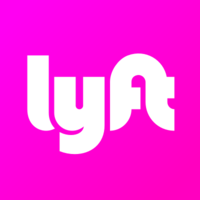 Lyft
Customer Service
Mexico City, Mexico
Posted on Tuesday, September 12, 2023
At Lyft, community is what we are, and it's what we do. It's what makes us different. To create the best ride for all, we start in our own community by creating an open, inclusive, and diverse organization where all team members are recognized for what they bring. Come be a trailblazing leader at our CDMX corporate office! In this Team Lead role, you will lead and mentor a team of associates fielding customer support inquiries from Lyft's customers through multiple channels. The ideal candidate is enthusiastic about creating an unequaled level of service for the Lyft community and leading a team to drive results.
Responsibilities:
Delivers best in class customer experience to Lyft's customer through a focus on experience based metrics, including but not limited to First Contact Resolution, Service Level, and Net Promoter.
Understands and coaches to behaviors that drive outcomes. Grooms and develops talent. Own associates engagement and the connection to customer NPS. Asks the right questions and seeks to understand. Trusts and advocates for positive intent.
Influences and makes decisions and drives associate performance and behaviors that impact outcomes. Is able to understand, anticipate and react to customer sentiment.
Works effectively in a team through sharing success, checking for understanding and impact of success across, driving shared outcomes and sharing best practices.
Embraces challenges, learns from feedback, inspired by and celebrates others success, persists despite obstacles
Gets intimately involved in data of your process, can identify issues and trends and provides proactive recommendations and levers available to resolve, rooted in data and customer obsession.
Drives process excellence through empowering and managing team while delivering expected outcomes.
Experience:
3+ years experience in customer support
2+ years experience leading others and coaching
Ability to build relationships with cross-functional stakeholders and drive shared outcomes
Customer obsessed with track record for going above and beyond for the customer
Ability to lead in a fast-paced environment subject to rapid change and ambiguity
Relevant start-up, technology, and customer care experience
Experience with process excellence, a plus!
Bilingual - English and Spanish
This role will be in-office on a hybrid schedule — Team Members will be expected to work in the office 3 days per week on Mondays, Thursdays and a team-specific third day. Additionally, hybrid roles have the flexibility to work from anywhere for up to 4 weeks per year.