Head of Corporate Applications & Systems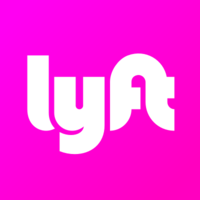 Lyft
IT
San Francisco, CA, USA
Posted on Sunday, September 10, 2023
At Lyft, our mission is to improve people's lives with the world's best transportation. To do this, we start with our own community by creating an open, inclusive, and diverse organization.
Lyft is looking for a Head of Corporate Applications & Systems to lead our global information systems and collaboration programs that will enable our ability to improve people's lives with the world's best transportation. We seek a proven leader with the ability to define and execute our information technology strategy, drive rigor of our technical operations, while building a highly skilled and diverse global team. This leader will be responsible for managing a team of highly talented people supporting all aspects of information technology across the enterprise, including core IT services, collaboration and productivity applications, Financial Systems, HR Systems, and Lyft's Data Warehouse.
This position will partner across the entire company to drive major productivity and collaboration initiatives, and will be responsible for effectively communicating goals, risks, and strategic solutions to Lyft's executive leadership.
You will scale the IT and Corporate Applications space and drive the program to its next level. You will report to and partner closely with the EVP, Platform Engineering as well as Finance, People, Legal, Product, and engineering leaders to develop and implement a robust framework and appropriate technology and tools. You will interact with broader executive leadership to communicate on our evolving needs, matching the size and complexity of our organization with security strategy and operations right-sized for our stage of growth and the information we safeguard.
Responsibilities:
Define and own a multi-year collaboration and corporate application strategy including key performance indicators focused on improving productivity and scale.
Build and inspire a highly skilled and diverse information technologies team. Foster a culture of trusted cross functional partnership, service, and continuous improvement
Create quarterly, annual, and long-term collaboration and productivity goals, articulate strategies, define metrics, and provide necessary updates to executive leadership.
Service delivery and operation of corporate applications for the broader Lyft team members including Oracle ERP, Workday HCM, and Salesforce CRM
Defines and executes on the tactical and strategic roadmap for Corporate Applications Engineering.
Accountable for portfolio projects and ensuring that service delivery is feasible, timely, cost-effective, secure, compliant, and high quality.
Lead a team of technical enterprise application professionals and managers to ensure that strategic and tactical decisions for business tools and applications are effectively carried out.
Responsible for taking proof-of-concept to mission critical services for Finance, Legal, Sourcing, Sales, and People teams.
Leads strategic technological planning as it relates to applications and cloud-based distributed systems to achieve business goals by prioritizing technology initiatives and coordinating the evaluation, development, deployment, and management of current and future application technologies with all stakeholders.
Drives architectural change to support application migration to cloud technologies, where applicable and introduces automation and orchestration of manual processes to improve efficiency.
Take responsibility for budgets associated with operating and capital expenditure for Corporate Application Engineering and IT, in collaboration with the finance partners.
Ensures compliance with quality and security processes and procedures, identifying and addressing any compliance issues.
Develops and implements policies, procedures and guidelines (including SOX) to ensure the quality of financial data and performs regular data audits; resolves data integrity issues.
Experience:
A Degree in Information Technology or Engineering (Advanced Degree Preferred)
15+ years of experience in Information Technologies in a public or large private technology company with a global customer base
7+ years people management experience across a global organization, with hands-on experience building diverse teams while promoting an inclusive organization
Comprehensive understanding of IT Infrastructure Library (ITIL) best practices, The Open Group Architectural Forum (TOGAF) standards and strong understanding of the Software Development Life Cycle (SDLC).
Subject matter expert on enterprise software, particularly with a focus on Oracle ERP, Workday HCM, and Salesforce CRM along with their supporting boundary applications.
Strong interpersonal and communication skills with the ability to influence at all levels of the organization, while being able to simplify complex topics for understanding and critical decision making by Executive Management and the Board
Ability to understand not only emerging industry trends as far as collaboration, productivity, and enterprise governance is concerned but also the landscape of emerging threats/opportunities, making appropriate adjustments within the long-term strategy.
Prior experience leading digital transformations and designing modern technology delivery capabilities – Cloud, Dev/Ops, continuous development/deployment, agile methodologies, analytics, artificial intelligence, and RPA.
Proven track record of successfully negotiating with large high profile suppliers and vendors. Ability to analyze and influence business terms and conditions with vendors to ensure minimum risk related to company purchases.
Benefits:
Great medical, dental, and vision insurance options

Mental health benefits

Family building benefits

In addition to 12 observed holidays, salaried team members have unlimited paid time off, hourly team members have 15 days paid time off

401(k) plan to help save for your future

18 weeks of paid parental leave. Biological, adoptive, and foster parents are all eligible

Pre-tax commuter benefits

Lyft Pink - Lyft team members get an exclusive opportunity to test new benefits of our Ridership Program
Lyft is an equal opportunity/affirmative action employer committed to an inclusive and diverse workplace. All qualified applicants will receive consideration for employment without regards to race, color, religion, sex, sexual orientation, gender identity, national origin, disability status, protected veteran status or any other basis prohibited by law. We also consider qualified applicants with criminal histories consistent with applicable federal, state and local law.
Starting in September 2023, this role will be in-office on a hybrid schedule — Team Members will be expected to work in the office 3 days per week on Mondays, Thursdays and a team-specific third day. Additionally, hybrid roles have the flexibility to work from anywhere for up to 4 weeks per year.
The expected base salary range of pay for this position in the US is $290K - $350K. Salary ranges are dependent on a variety of factors, including qualifications, experience and geographic location. Range is not inclusive of potential equity offering, bonus or benefits. Your recruiter can share more information about the salary range specific to your working location and other factors during the hiring process.