Legislative Counsel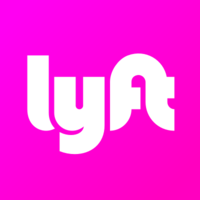 Lyft
Legal
New York, NY, USA
Posted on Sunday, September 10, 2023
At Lyft, community is what we are and it's what we do. It's what makes us different. To create the best ride for all, we start in our own community by creating an open, inclusive, and diverse organization where all team members are recognized for what they bring.
Lyft is looking for an experienced Director, Legislative Counsel to join our fast-growing and fast-paced team. Based in New York, San Francisco, Seattle, or Washington D.C., this stellar individual will be directly involved in shaping the legal and regulatory framework for the evolving ridesharing industry as a pivotal part of our Public Policy team.
Responsibilities:
Analyze and evaluate proposed legislation on various issues and provide our Public Policy team recommended changes based on the interests of our users and our company
Assist the policy team in identifying legislative trends and developing legislative strategies
Identify, track, and advise on introduced and proposed legislation
Provide legislative policy advice, including issue-spotting and strategizing solutions for new policies
Coordinate with Lyft's compliance, legal, and operations teams as new regulatory frameworks are implemented
Collaborate with Lyft's Public Policy team members on market-specific legislative efforts
Experience:
Law degree required
10+ years of experience with legislative drafting for a legislative body at the state and/or federal level or at a trade association
Exceptional ability to critically analyze policy issues
Excellent written communication skills and attention to detail
Ability to thrive in a fast-paced, demanding (and sometimes unstructured) environment
Self-starter; intrinsically motivated
Experience with labor and employment law a plus but not required
Benefits:
Great medical, dental, and vision insurance options

Mental health benefits

Family building benefits

In addition to 12 observed holidays, salaried team members have unlimited paid time off, hourly team members have 15 days paid time off

401(k) plan to help save for your future

18 weeks of paid parental leave. Biological, adoptive, and foster parents are all eligible

Pre-tax commuter benefits

Lyft Pink - Lyft team members get an exclusive opportunity to test new benefits of our Ridership Program
Lyft is an equal opportunity/affirmative action employer committed to an inclusive and diverse workplace. All qualified applicants will receive consideration for employment without regards to race, color, religion, sex, sexual orientation, gender identity, national origin, disability status, protected veteran status or any other basis prohibited by law. We also consider qualified applicants with criminal histories consistent with applicable federal, state and local law.
Starting in September 2023, this role will be in-office on a hybrid schedule — Team Members will be expected to work in the office 3 days per week on Mondays, Thursdays and a team-specific third day. Additionally, hybrid roles have the flexibility to work from anywhere for up to 4 weeks per year.
The expected range of base pay for this position in the New York City area is $219,375 - $243,750. Salary ranges are dependent on a variety of factors, including qualifications, experience and geographic location. Range is not inclusive of potential equity offering, bonus or benefits. Your recruiter can share more information about the salary range specific to your working location and other factors during the hiring process.