Consumer & Market Insights Manager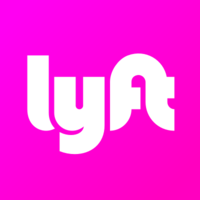 Lyft
New York, NY, USA
Posted on Sunday, September 10, 2023
At Lyft, our mission is to improve people's lives with the world's best transportation. To do this, we start with our own community by creating an open, inclusive, and diverse organization.
Lyft is seeking a research professional to join our Research Team as a Consumer & Market Insights Manager. This team aspires to bring the direct voice of our customers into all that we do, everyday. You'll focus on audience research with Riders, uncovering deep insights about what makes them tick. You'll be instrumental in helping Lyft uplevel what we do to meet our customers' needs and how to most effectively communicate with them. Your work will improve the experience for our audience members across 300+ cities nationwide and in Canada.
The best candidates for this role are people who love to partner cross functionally, represent the voice of the customer, and take pride in delivering best-in-class insights. The successful candidate will also be an excellent communicator and a flexible team player who thrives in a fast-paced, dynamic working environment. You will be expected to deliver actionable insights and drive impactful product decisions. You should feel comfortable working closely with passionate researchers, marketers, and product folks who care deeply about creating experiences that improve people's lives through the world's best transportation system.
Responsibilities:
Partner primarily with the Product Marketing organization and deliver insights by designing and executing qualitative and quantitative research projects that will support messaging, communication, customer segmentation and sentiment to build go to market strategies through powerful insights that speak to the needs of our Riders
Create company-wide empathy for our consumers by uncovering insights that inspire us to create marketing and product experiences that increase driver and rider love for Lyft
Guide business partners in defining actionable research and insights, firmly anchored in business realities
Choose appropriate research method(s), including primary qualitative, primary quantitative, data analysis, and secondary research
Partner with data science to extend research insights with behavioral and market data.
Design and deliver full scale research projects, from scope to delivery, sometimes by conducting your own research and sometimes by managing vendors' work
Develop and translate multiple data sets and insights into a clear and compelling narrative
Own prioritization, calendar, budget, and stakeholder management for your focal areas, in consultation with more senior market researchers and the larger research team, which includes UX research, policy research, and voice of customer
Collaborate as needed with other cross functional partners, including designers, product manager, and data scientists
Available for occasional travel as research or company needs requires
Experience:
5+ years leading quantitative and qualitative primary research that delivers business results, ideally as part of a market research team
Experience working with Data Science to combine behavioral with attitudinal data
Experience informing marketing work, including positioning and message testing, naming, audience sizing, etc.
Experience running longitudinal studies such as product or satisfaction trackers
Experience with Google Workspace, Microsoft Excel, survey tools (i.e., Qualtrics) and statistical software (i.e. SPSS or R). SQL is a nice bonus but is not required initially for this role.
Proficient in market research methodologies, both qualitative (e.g., ethnographies, focus groups, diary studies, in depth 1:1) and quantitative (e.g., customer satisfaction, campaign effectiveness, discrete-choice studies, tracking studies, concept testing).
Comfortable with survey writing, data weighting, defining sample criteria, incorporating advanced statistical concepts into research design, and translating findings into deck-based readouts (Lyft is a Google suite company, so you'll be working in Google slides with us.)
Skilled in designing research projects from scope, execution, and delivery of results through reports and presentations that are customized to a team's particular needs
Adept in a variety of communication and storytelling methods
Partner well with teammates, cross-functional partners, and vendors. Expected to have skills to recommend methodologies and vendors as research scope requires.
Creatively problem solve through proactive troubleshooting and well-reasoned solutions that keep the big picture in mind
Drive multiple projects forward simultaneously, and on-schedule in a fast-paced environment.
Highly self-directed, with strong enthusiasm for a collaborative, highly energetic, and high-performing environment
Able to conduct in-house research while also partnering and managing external vendors
Benefits:
Great medical, dental, and vision insurance options

Mental health benefits

Family building benefits

In addition to 12 observed holidays, salaried team members have unlimited paid time off, hourly team members have 15 days paid time off

401(k) plan to help save for your future

18 weeks of paid parental leave. Biological, adoptive, and foster parents are all eligible

Pre-tax commuter benefits

Lyft Pink - Lyft team members get an exclusive opportunity to test new benefits of our Ridership Program
Lyft is an equal opportunity/affirmative action employer committed to an inclusive and diverse workplace. All qualified applicants will receive consideration for employment without regards to race, color, religion, sex, sexual orientation, gender identity, national origin, disability status, protected veteran status or any other basis prohibited by law. We also consider qualified applicants with criminal histories consistent with applicable federal, state and local law.
Starting in September 2023, this role will be in-office on a hybrid schedule — Team Members will be expected to work in the office 3 days per week on Mondays, Thursdays and a team-specific third day.
The expected base pay range for this position in New York is $193,500 - $215,000. Salary ranges are dependent on a variety of factors, including qualifications, experience and geographic location. Range is not inclusive of potential equity offering, bonus or benefits. Your recruiter can share more information about the salary range specific to your working location and other factors during the hiring process.