Social Creator, Design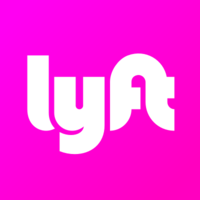 Lyft
Design
Los Angeles, CA, USA
Posted on Thursday, September 7, 2023
At Lyft, our mission is to improve people's lives with the world's best transportation. We start with our own community by creating an open, inclusive, and diverse organization.
We're looking for a Designer to join our in-house creative team, to work on social Lyft's social channels.
The work you make here will live at the intersection of brand and pop culture. You know the ins and outs of TikTok, Instagram, Twitter, Reddit, and other social platforms. You're flexible, proactive, and full of great ideas. Your portfolio demonstrates a track record of fine-tuned aesthetics, good design judgment with a focus on social media. You're confident and capable with the creative process from ideation through production and delivery of assets. Above all, you're able to turn complex ideas into simple, engaging pieces of content.
You'll bring enthusiasm and good energy to creating work that supports the company's business goals, educates our riders and drivers, and brings joy and inspiration to our audiences. You will also work with stakeholders, creative directors, copywriters, producers, and others across Lyft to execute first-class work.
When applying, please provide a link to your portfolio.
Responsibilities
Be a full-time social media geek who's always up to date on current events and social media trends
Identify and quickly ideate on new opportunities for the brand to participate in and provoke social conversations
Work collaboratively with a tight-knit social team to concept, present, and execute new work on a weekly basis
Concept and execute final artwork through illustrations, design, video, and other media. You must have a proven ability to produce your own work and a love of creating and producing work quickly and nimbly
Create and ensure design consistency and excellence across a variety of deliverables
Partner closely with creative directors, marketers, copywriters, and strategists to execute first-class work in a fast-paced environment.
Synthesize feedback from a variety of stakeholders to create appropriate solutions in the work you produce.
Present and advocate for your creative work to a variety of stakeholders
Adapt quickly to incorporate new learnings and business updates into your creative and design work.
Create and organize meticulous design files for ease of collaboration.
Bring excellent creative and design solutions to each project
Requirements
4+ years experience at a design studio, agency or in-house design department
Extremely proactive—you see opportunities and bring solutions for how to activate on them
A strong portfolio (or linkable social channels) that demonstrate your strategic, conceptual, and design skills through visually-compelling work
Mastery of composition, typography, color, and imagery
Not afraid to get scrappy
Mastery of design tools: Figma, Illustrator, Photoshop (After Effects is a plus)
Ability to capture and edit scrappy lo-fi video content a plus
Solid understanding of UX, web, responsive design, email, video, 3D, and animation
A growth mindset
Motivation to share knowledge and nurture the team as a whole
Ability to multitask, prioritize, and meet deadlines in a fast paced environment
Ability to be detailed in your execution, but flexible in your approach
Ability to act autonomously and project manage your own projects
Strong interpersonal and communication skills
You should be a Lyft user/believer :)
Nice to Have
Digital illustration capabilities
Motion design and animation capabilities
Video recording/editing capabilities
Benefits:
Great medical, dental, and vision insurance options
Mental health benefits
Family building benefits
In addition to 12 observed holidays, salaried team members have unlimited paid time off, hourly team members have 15 days paid time off
401(k) plan to help save for your future
18 weeks of paid parental leave. Biological, adoptive, and foster parents are all eligible
Pre-tax commuter benefits
Lyft Pink - Lyft team members get an exclusive opportunity to test new benefits of our Ridership Program
Lyft is an equal opportunity/affirmative action employer committed to an inclusive and diverse workplace. All qualified applicants will receive consideration for employment without regards to race, color, religion, sex, sexual orientation, gender identity, national origin, disability status, protected veteran status or any other basis prohibited by law. We also consider qualified applicants with criminal histories consistent with applicable federal, state and local law.
Starting in September 2023, this role will be in-office on a hybrid schedule — Team Members will be expected to work in the office 3 days per week on Mondays, Thursdays and a team-specific third day. Additionally, hybrid roles have the flexibility to work from anywhere for up to 4 weeks per year.
The expected range of pay for this position in the Los Angelas area is $86,940 - $96,600. Salary ranges are dependent on a variety of factors, including qualifications, experience and geographic location. Range is not inclusive of potential equity offering, bonus or benefits. Your recruiter can share more information about the salary range specific to your working location and other factors during the hiring process.