Intern, Employer Branding & Creative ProductionSingapore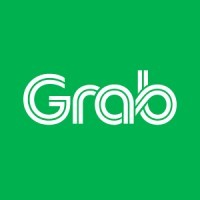 Grab
Singapore
Posted on Saturday, November 18, 2023
Life at Grab

At Grab, every Grabber is guided by The Grab Way, which spells out our mission, how we believe we can achieve it, and our operating principles - the 4Hs: Heart, Hunger, Honour and Humility. These principles guide and help us make decisions as we work to create economic empowerment for the people of Southeast Asia.

Get to know our Team

The EBM team is a small but mighty team that strives to contribute to the business through various pushes: whether it's from empowering our recruiters with the right assets for hiring, or ensuring all digital shopfronts of our brand are consistently refreshed and up-to-date, our work is highly dynamic and definitely one for your resume. Think of us as an in-house branding and digital marketing agency for our business stakeholders. Work is very dynamic and fast-paced and as such, we need folks with a can-do attitude and a spirit of relentless determination to be on board with us.
Beyond the Pops vertical, the EBM team commonly collaborates with other aspects of the business (such as Public Affairs and a multitude of business units) to ensure the humanization of the brand, and to always keep the narrative of Grab being an employer of choice consistent.
Your work at Grab will have a direct impact on many of our project outputs. You will also get many opportunities to interact with different stakeholders of the organization and hear personally from them the successes and improvements needed thus far. While this role may not be for the faint-hearted, the work that you embark on will be one for the books!

Get to know the Role

Calling aspiring creatives and marketing powerhouses/Art Directors-to-be! We're on the hunt for a creative generalist that can empower the team through your keen eye in knowing what works and what doesn't.
1H2024 will be an exciting time for this role. She/He/They will be involved in the maintenance and optimization of recent key projects such as the Careers website revamp, communications and employee engagement projects.
The ideal intern-to-be should possess an impressive portfolio of creative works, and possess a deep grasp on Adobe Illustrator and Photoshop. She/He/They will be part of Grab's Employer Branding team, positioning and marketing Grab as the perfect workplace for our target audience. We're a bunch of creative, adaptable and innovative misfits, who have taken our unique marketing experiences to build Grab's Employer Brand.

The Day-to-Day Activities

The individual should be proficient and skilled in producing engaging, clear content for different advertising channels such as websites and social channels, within short timeframes.

Creative Execution
Strategize, design and execute marketing assets for Recruitment Marketing efforts, including: landing pages, social and email campaigns, and other multimedia assets to support in the business' hiring needs.

Conceptualize, design and execute marketing assets for Employer Branding efforts, including career website images, ad-hoc assets for award submissions, and social content for our different online platforms like LinkedIn and Glassdoor.

Design and execute content assets for the People Communications team, including creative templates for markets to localize, powerpoint slides for leadership presentations, infographics for HR initiatives and change management projects.

Play a part in amplifying our new Employer Value Proposition both in the workplace and to external talent , and ensuring top-of-mind awareness of the new Employer Brand philosophy for candidates across the talent pipeline.

And no, we won't ask you to make coffee for us.

Agency/Project Management
Support the Employer Branding Managers and Digital Communication Specialists with creative agencies liaison and consultation.

To ensure deliverables align with the creative assets and the original content brief.
The Must-Haves
(Mandatory) Undergraduate in Communications, Marketing, Design or other relevant courses.

(Mandatory) Intermediate proficiency in Adobe Photoshop, Adobe Illustrator and other relevant design programs.

Nice-to-have: understanding of Employer Branding & Recruitment Marketing.

Basic proficiency in Adobe's video editing programs a plus (Premiere, After Effects).

A can-do attitude with a tenacious spirit.

An excellent candidate would be someone who can see the big picture of how a good employer brand looks, plan out the strategies of how we can get there, and operationalize the ideals to build this vision. They should also be able to put strategy into action and provides means of execution through a defined process.

Embody the notion of "work hard play hard" - that'll pass the vibe check.
Our Commitment

We are committed to building diverse teams and creating an inclusive workplace that enables all Grabbers to perform at their best, regardless of nationality, ethnicity, religion, age, gender identity or sexual orientation and other attributes that make each Grabber unique.
Equal opportunity
Grab is an equal opportunity employer. We owe our success to the talents of our globally-diverse team and the varying perspectives they add to our thriving community.
Recruitment agencies
Grab does not accept unsolicited resumes sent by recruiting agencies. Please do not forward resumes to our job postings, Grab employees or other parts of the business. Grab will not be liable to pay any fees to agencies for candidates hired as a result of unrequested resumes.