Data AnalystRomania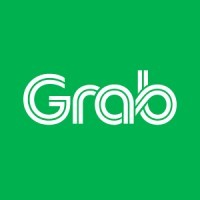 Grab
IT, Data Science
Romania
Posted on Saturday, November 18, 2023
Life at Grab

At Grab, every Grabber is guided by The Grab Way, which spells out our mission, how we believe we can achieve it, and our operating principles - the 4Hs: Heart, Hunger, Honour and Humility. These principles guide and help us make decisions as we work to create economic empowerment for the people of Southeast Asia.

Get to know our Team

At Grab, our Data Analytics team works with diverse datasets including images, videos, text, and map features to refine map-related intelligence, a crucial part of services like estimated travel timings and localization. Through preliminary phases of Machine Learning, automation of data categorization, and enhancement of data precision, we provide invaluable aid to a wide range of products used by Grab with the aim of developing dynamic models for creating the best maps from South-East Asia. Additionally, using GIS technology, we build clearer, visually compelling representations of our findings as maps, dashboards, and statistical graphics. These techniques bolster our efforts towards fostering a culture ripe with ceaseless innovation and continuous improvement.

Get to know the Role

We seek a versatile mid-level Data Analyst proficient in SQL, GIS, with basic knowledge of Machine Learning and statistics. This role requires adaptability to swiftly switch between tasks, applying innovative methodologies, taking initiative in meetings, and not shying away from responsibilities. We value a "let's try it my way" attitude over "it's not possible." Your role contributes to enhancing AI models catered to complex, surprising, and baffling SE-Asia scenarios, thereby demanding creativity and innovation. This opportunity promises growth within a challenging and dynamic environment.

The Day-to-Day Activities
Streamline quality check workflows by aiming to automate existing procedures;

Build SQL queries that efficiently extract or filter data;

Conduct both quantitative and qualitative research, prepare documentation, and undertake analysis using statistical, GIS, visual, and coding tools;

Develop Python checkers to detect a variety of errors within our datasets and pipelines;

Display adaptability, decision-making capability, and suggest clever solutions to spontaneous tasks.
The Must-Haves
Bachelor's degree in Geography, Computer Science, Topography, Statistics or related fields;

Intermediate understanding of relational database (preferred SQL);

Experience with JOSM, QGIS or other related GIS technologies;

Proficiency in MS Office and advanced computer skills;

Foundational Python skills or experience with Jupyter Platform such as: problem-solving, querying, understanding code functionality, usage of various libraries (matplotlib, numpy, pandas, Scikit-learn etc.), strings, lists, loops, etc.

Intermediate proficiency in data visualization and analysis platforms like PowerBI;

Quick ability to learn, adaptability to a changing environment, empathy, and creativity in problem-solving;

Strong English communication skills, both verbal and written, with the capacity to effectively present data insights and results through compelling visualizations.
The Nice-to-Haves
Basic experience with Machine Learning systems;

Familiarity with ChatGPT or similar imagery/text/video alternatives and efficient prompt composition;

Basic knowledge of scripting platforms like Google Apps Script;

Knowledge of OpenstreetMap or other mapping products.
Our Commitment

We are committed to building diverse teams and creating an inclusive workplace that enables all Grabbers to perform at their best, regardless of nationality, ethnicity, religion, age, gender identity or sexual orientation and other attributes that make each Grabber unique.
Equal opportunity
Grab is an equal opportunity employer. We owe our success to the talents of our globally-diverse team and the varying perspectives they add to our thriving community.
Recruitment agencies
Grab does not accept unsolicited resumes sent by recruiting agencies. Please do not forward resumes to our job postings, Grab employees or other parts of the business. Grab will not be liable to pay any fees to agencies for candidates hired as a result of unrequested resumes.