Compliance and Government Relations SpecialistThailand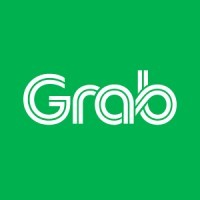 Grab
Legal
Thailand
Posted on Thursday, September 7, 2023
Life at Grab

At Grab, every Grabber is guided by The Grab Way, which spells out our mission, how we believe we can achieve it, and our operating principles - the 4Hs: Heart, Hunger, Honour and Humility. These principles guide and help us make decisions as we work to create economic empowerment for the people of Southeast Asia.

Get to know our Team

We are a forward-looking regulatory compliance team that prevents, detects and mitigates regulatory risk across Grab Financial Group, while helping to strengthen the culture of compliance.

As a dynamic and fast-growing FinTech organisation in South-East Asia, we prize a partnership mindset in engaging closely with business teams to support delivery of commercial objectives, while ensuring no compromise in our role as the second line of defence.

The team assesses key regulatory and compliance risks for entities in Grab Financial Group; monitors for compliance with new or amended regulations; develops and implements controls, policies, procedures and training; conducts testing; investigates, surveils and monitors for compliance risks and breaches; and leads responses to regulatory examinations, audits and inquiries. We collaborate closely with cross-functional teams to enable technology-led solutions to meet compliance objectives. We also correspond with regional regulators and proactively identify opportunities to deepen relationships with key government stakeholders.

Get to know the Role

This role will assist the Country Compliance manager in driving the regulatory compliance function for various financial businesses in Thailand (including payment, lending and insurance).

The Day-to-Day Activities

Regulatory Compliance Advisory
Render regulatory compliance advice on all aspects of compliance, including but not limited to BOT, AML, OIC, outsourcing, business continuity, and mandatory reporting requirements;

Support regulatory and scheme licensing efforts , including ensuring all required documentation, policies and reports are in line with regulatory and scheme expectations;

Assist to develop, maintain and implement the country compliance program, including Compliance policies and guidelines, regulatory documentation, training logs, and related policies/procedures for all assigned jurisdictions in a scalable manner;

Work closely with operations and product teams to ensure enhancements in compliance processes are adhered to and play a driving role to implement system changes; and

Assist the Company's MLRO on day-to-day compliance matters.
Monitoring, Controls and Governance
Assist to conduct compliance risk assessments and develop plans to address regulatory gaps and drive remediation efforts;

Ensure regulatory reporting requirements are met on a timely basis;

Support external and internal audits as required for, but not limited to, the purposes of regulatory, scheme, or internal controls initiatives;

Support efforts in enhancing the incident reporting framework in relation to Compliance breaches;

Coordinate closely with team to implement risk mitigation strategies in key areas such as personal data protection, transaction monitoring, business continuity, and information security;

Regularly update stakeholders regarding key compliance risks. Assist on drafting periodic reports/presentations to regulatory bodies and senior management forums;

Assist to identify and act on potential/actual AML or regulatory risk issues such as the drafting of suspicious transaction reports, executing on key AML training initiatives, and the AML onboarding of various complex organizations;

Drive government relations activities to deepen ties with financial regulators and central banks.
Training and awareness
Assist to promote a compliance culture and awareness; and

Provide compliance training and education to staff on a periodic basis.
The Must-Haves
Minimum 2 - 5 years relevant experience in a financial institution, financial regulator or audit firm, preferably assuming compliance, risk management, or audit roles;

Strong analytical and risk assessment skills, particularly the ability to extract insights;

Demonstrated willingness to "get hands dirty" to face with any challenges and effectively solve problems;

Ability to work independently and yet still be team-oriented;

Proactive, self-motivated, detail oriented and well-organized;

Excellent written and oral communication skills in English, with the ability to adapt writing styles to suit a range of internal and external stakeholders;

Having a high ownership/responsibility on the assigned works

Ability to forge strong relationships with colleagues and numerous stakeholders in a large organization; and

Ability to apply a practical and commercially-sensitive mindset in developing creative solutions for the organization.
Our Commitment

We are committed to building diverse teams and creating an inclusive workplace that enables all Grabbers to perform at their best, regardless of nationality, ethnicity, religion, age, gender identity or sexual orientation and other attributes that make each Grabber unique.
Follow us and keep updated!
Equal opportunity
Grab is an equal opportunity employer. We owe our success to the talents of our globally-diverse team and the varying perspectives they add to our thriving community.
Recruitment agencies
Grab does not accept unsolicited resumes sent by recruiting agencies. Please do not forward resumes to our job postings, Grab employees or other parts of the business. Grab will not be liable to pay any fees to agencies for candidates hired as a result of unrequested resumes.