Solutions Consultant II, Demand Ecosystem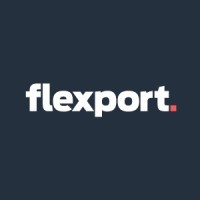 Flexport
Amsterdam, Netherlands
Posted on Tuesday, September 19, 2023
Build the solutions to help Flexport grow
The Ecosystem team's mission is to make information exchange in global trade easy for everyone by efficiently, securely and reliably connecting the Flexport Platform with the external Global Trade Ecosystem.
The opportunity:
We are looking for a talented Solutions Consultant to join our team! In this role you will bridge the gap between Sales, Account Management, Global Operations, Solutions Engineers and Product to ensure the successful deployment, ongoing utilization and stability of the integrations you deliver.
You will:
Own the end-to-end delivery for common integrations including purchase order, booking, advanced shipping notification, shipment milestone, freight invoice and more.
Participate in functional requirements gathering and own functional testing and operations impact deliverables for complex integration projects.
Share functional insights and nuances about different freight forwarding scenarios that might impact a given customer's integration with Flexport Ecosystem peers.
Collaborate with the Account Management and Supply Chain Ops teams to review, update and socialize SOP changes for integrated customers.
Work closely with Solutions Engineers to create the business objects (Quotes, Bookings, Shipments, Invoices, etc..) necessary to facilitate integration testing across various functional scenarios.
Facilitate User Acceptance Testing across end-users including the customer and Account Management ensuring successful testing and approval prior to integration go-live.
Partner with Account Management in your region / time-zone to help drive successful adoption of integrated solutions, assist in triage / diagnosis of integration issues, and aggregate feedback to recommend improvements / feature requests to applicable teams.
Partner with Account Executives in your region/time-zone, ensuring they have requisite support in navigating integration related requests from their customers throughout the pre-sales process.
You should have:
Strong analytical and problem solving skills paired with a persistent, proactive, results-oriented mindset
Ability to effectively drive integrations between Flexport, our customers and the ERP, TMS, WMS and / or systems they rely on.
Work well with cross-functional teams and provide project leadership
Initiative and positive attitude with a desire to learn and seek answers independently
Outstanding organizational and time-management skills to manage multiple priorities and projects
Excellent verbal and written communication
Bachelor's degree in a technical field or relevant work experience
Willingness to travel (up to 25%)
Bonus points if you have:
Experience with file formats including CSV, XML or JSON.
Experience with EDI X12 and EDIFACT.
Experience working with APIs.
Experience with data analytics, data manipulation and system integrations.
======================================================================
About Flexport:
At Flexport, we believe global trade can move the human race forward. That's why it's our mission to make it easy and accessible for everyone. We're shaping the future of a $8.6T industry with solutions powered by innovative technology and exceptional people. Today, companies of all sizes—from emerging brands to Fortune 500s—use Flexport technology to move more than $19B of merchandise across 112 countries a year.
The recent global supply chain crisis has put Flexport center stage as we continue to play a pivotal role in how goods move around the world. At a valuation of $8 billion, we're experiencing record growth and are proud to have the support of the best investors in the game who believe in our mission, solutions and people. Ready to tackle global challenges that impact business, society, and the environment? Come join us.
Worried about not having any freight forwarding experience?
Don't be! We're building the first Operating System for Global Trade. That's why it's incredibly important for us to bring people from

diverse backgrounds and experiences

together with our industry veterans to help move the freight forwarding industry forward.

What's freight forwarding and why does it matter? Freight forwarding is the coordination and shipment of goods from one place to another and it's what makes global trade possible. Flexport is on a mission to make global trade easier for everyone because we believe it can

help connect the world and break down economic barriers

.

We know this industry is complex. That's why we invest in education starting day one with

Flexport Academy

, a one week intensive onboarding program designed specifically to set every new Flexport employee up for success.
At Flexport, our ability to fulfill our mission of making global trade easy for everyone relies on having a diverse, dedicated, and engaged workforce. That is why Flexport is committed to creating and nurturing an environment where anyone can be their authentic self. All qualified applicants will receive consideration for employment regardless of race, color, religion, sex, creed, national origin, age, physical and mental disability, health status, marital and family status, sexual orientation, gender identity and expression, military and veteran status, and any other characteristic protected by applicable law.