Senior Product Manager, Consumer (Full Time)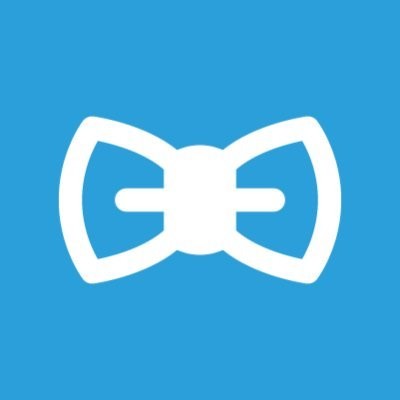 Favor
Product
Texas, USA
Posted on Saturday, November 18, 2023
Favor is committed to building a world-class team that shares a passion for products that make a difference for our users and partners. Do you get a thrill when you make an impact on hundreds of thousands of users? Do you want to work for a purpose- and values-driven company in a high-growth environment? Are you excited by the types of challenges that arise in a three-sided marketplace?
As a Senior Product Manager at Favor, you will play a critical role in building products that bring fast, fresh delivery to Texans far and wide. Our Senior Product Managers are user-driven, creative problem solvers who serve as strategic partners to people across the company. They are embedded into an engineering squad and are responsible for setting their domain's vision and strategy, determining what's on the roadmap, and supporting the squad in day-to-day execution.
This Senior Product Manager will be responsible for creating a compelling and enduring promotional experience in the app that complements our marketing strategy for new and repeat customers. They will also work closely with marketing to build and test new capabilities for our promotional toolset and will collaborate with executive leadership on new loyalty programs that will drive retention.
What You'll Do
Independently own all aspects of product management within your domain (vision, strategy, roadmap, delivery, experimentation, organizational readiness, and outcomes)
Work cross-functionally with stakeholders and executives to build support for the product vision and roadmap you create
Deeply understand the competitive market, user needs, technology landscape, and product data and analytics to make sound decisions on what to prioritize
Partner with user research, design, engineering, and stakeholders to develop solutions to important problems facing our users and business
Lead the product development lifecycle, working with designers and engineers to produce a groomed, prioritized backlog of user stories, expertly breaking down complex initiatives into incremental milestones we can deliver
Serve as a trusted subject matter expert for colleagues in product, engineering, and beyond
Foster user-centricity and relentlessly advocate for our customers, Runners (that's what we call our delivery drivers), restaurants, and stores
Communicate effectively to all levels of the company
Set the standards for best product management practices for more junior members of the Product team
Skills You Have
5–8+ years of experience in product management
deal candidates have experience launching products at scale within an agile software development environment
Experience driving interaction with third party vendors and/or other third party stakeholders
Experience working directly with engineers, designers, business analysts, and data scientists—and an ability to "speak their language" when needed.
Possesses a deep understanding of technical implications and leverages this knowledge in roadmap planning
Demonstrated ability and confidence to lead and drive alignment across cross-functional teams, including navigating ambiguity and adversity
Excellent communication, presentation, and organizational skills
Strong attention to detail
We value having many diverse perspectives on our team. A degree in computer science, business, or a related field is a plus, but not required.
Experience in the consumer space, mobile apps, and/or marketplaces is a plus
Who You Are
You thrive leading in a fast-paced, regularly changing environment. You turn chaos into order, and you love doing it. People look to you for guidance in times of turmoil.
You are comfortable when there's too much to do. You aren't easily overwhelmed and you prioritize tasks naturally. You're not afraid to focus on one thing at a time when it's needed.
You have a high dynamic range. You have the ability to see the big picture but are comfortable diving deep into the details. You're not above rolling up your sleeves and doing the grunt work.
You love great products. You are excited by thoughtful design and you appreciate attention to detail and fine craft.
You are confident but humble. You're able to make decisions with the wisdom to change course as soon as needed. You have the ability to collaborate with a diverse group of individuals without drama.
Life at Favor:
Benefits: We offer premium health, vision, dental, and life insurance, alongside 401(k) options. We go beyond the basics, while also throwing in Favor delivery fee credit and H-E-B discounts!
Paid time off (PTO): We offer unlimited PTO for salaried employees (that's actually unlimited) and ample vacation time to all team members.
Learning and development: We encourage personal growth and education through Intern(al)ships and Learning Labs taught by Favor team members and external facilitators.
Community: Whether you're an avid cyclist, dog lover, or Magic enthusiast, there's a group for you here. We foster community through Employee Resource Groups (ERGs), quarterly company-wide events, weekly happy hours, and regular connection opportunities.
Diversity, equity, and inclusion: At Favor, we believe that to be the best delivery app in Texas, we need to represent all Texans. We are committed to growing a team with different backgrounds, experiences, abilities, and perspectives, and we are an equal opportunity employer.
Flexible work options: We have team members spread across Texas and beyond! Some work from the office, some from home, and some do a mix of both. We support a hybrid environment based on the role and location, and no matter where you work, we foster an inclusive and flexible environment to support our diverse workforce.
In addition, as a candidate, if you require any accommodations throughout the recruitment process, simply let your recruiter know! Our talent acquisition team will work with you directly to ensure a smooth and delightful process.
View More Career Opportunities