Senior Software Engineer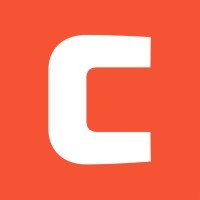 Convoy
Software Engineering
Seattle, WA, USA
Posted on Saturday, September 9, 2023
Convoy is the nation's leading digital freight network. We build technology to find smarter ways to connect shippers with carriers while solving some of the toughest problems in the 800-billion-dollar freight industry. We move millions of truckloads across the country through our interconnected network - saving money for shippers, increasing earnings for drivers, and avoiding unnecessary carbon waste for our planet (~9 million lbs of total carbon emissions to date!).
We're proud to work with fortune 500 shippers like Home Depot and LG Electronics, and to be backed by world-class investors, including Y Combinator, Greylock, and others. Come learn what it's like to work on complex problems in a massive industry at the center of our economy.
At Convoy, we believe that varied backgrounds, experiences, voices, and perspectives are key to innovation. Research shows that, all too often, candidates from underrepresented backgrounds don't apply for roles unless they meet all the criteria. We invite you to apply, even if you don't meet all the items included here. We'd love to learn about your unique experience and how you might shape the future of Convoy.
About the Team:
Convoy is establishing a team of talented, thoughtful engineers to automate the logistics industry. Our goal is to develop amazing software to make trucking efficient while growing ourselves and our coworkers sustainably. You should pride yourself on developing products at light speed, while simultaneously being intentional in your approach towards the process, communication, and building systems.
Your Impact at Convoy:
Build delightful and innovative features that make it easier for our customers to run their businesses. Our customers include small trucking companies all the way to large, well known brands who need to ship their products.
Invent best-in-industry tools while working side-by-side with our operations and business teams.
Write scalable software that helps us efficiently handle the large amount of shipment volume on our platform. For example, we process millions of dollars of payments.
Use machine learning to improve our margins or brokerage efficiency. Some of the problems we solve include automating our operations processes, forecasting prices, matching shipments, and personalizing the product experience for our individual customers.
About You:
8+ years of industry experience building production software
BS degree or higher in Computer Science/Engineering or equivalent experience
Proven track record of technical leadership and driving strategy behind complex projects
Strong sense of ownership
Growth mindset and is able to rapidly learn new technologies and concepts to meet the needs of our customers
General knowledge of both frontend and backend technologies with a good understanding of multi-service architectures
Ability to help cultivate flexible, diverse and empathetic engineering teams
Proven track record contributing to recruiting, team building and mentorship of talent across your organization
Successful Convoyagers share these traits:
We're passionate about solving complex problems, and get excited about diving deep to understand an issue
We aren't defined by our titles, we do what's needed to prioritize our customers
We support others through change and uncertainty, and stay the course when things get challenging
We believe in our mission, and the potential for impact in our space.
Pay & Benefits:
The salary for this role in the state of Washington is between $157,500 and $252,000. This range depends on factors including but not limited to applicant's location, skills, prior relevant experience, and leveling.
We want our employees to have a stake in Convoy's success, so full-time employees are also eligible to receive equity grants. Additionally for certain roles, employees may be eligible to earn incentives in the form of commissions, depending on the terms of the plan and the employee's role.
Convoyagers and their families' well-being is critical to our culture:
You're Covered: 100% premium coverage for employee health insurance premiums and 85% premium coverage for dependents. On-demand primary care.

Recharge: Exempt employees have flexible time off, non-exempt employees accrue PTO (approximately 11+ days per year, based on accrual), and all receive an additional 9 paid holidays per year.

Time to bond: We offer 16 weeks of parental leave for both caregivers. We also offer family planning benefits through Progyny (can be used towards fertility preservation, IVF, adoption/surrogacy reimbursement).
Take Care: We offer 16 free sessions per year for guided self-care with a coach, therapy, and other wellness tools through Lyra.
Support the Unexpected: We offer backup childcare and adult/elder-care options through Bright Horizons.
Plan ahead: Our 401K plan makes it easy to save for retirement. You can also utilize HSA and FSA options in our health plans.
Get there sustainably: Public transportation (Orca or Marta card provided in eligible locations) and commuter benefits.
Convoy is an equal opportunity employer, and we welcome applicants from all backgrounds. If you're excited to join the ride, we'd love to hear from you!
Please review Convoy's Candidate Privacy Policy.