Supply Associate - Market Ops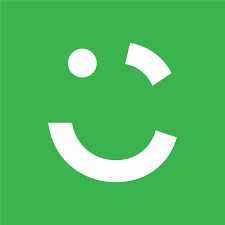 Careem
Operations
Cairo, Cairo Governorate, Egypt
Posted on Sunday, November 19, 2023
Careem is building the Everything App for the greater Middle East, making it easier than ever to move around, order food and groceries, manage payments, and more. Careem is led by a powerful purpose to simplify and improve the lives of people and build an awesome organisation that inspires. Since 2012, Careem has created earnings for over 2.5 million Captains, simplified the lives of over 50 million customers, and built a platform for the region's best talent to thrive and for entrepreneurs to scale their businesses. Careem operates in over 70 cities across 10 countries, from Morocco to Pakistan.
What you'll do
Meet captains on a daily basis through operation centers (OC), to handle their issues or inquiries.
Raise issue/inquiry to the concerned team through different teams of supply, and follow up on pending cases.
Work on different goals to develop an escalation matrix to allow for better support across supply teams.
Handle and support ESM OCs, with trainers and supplier agents.
Register new captains (Organic/Walk-Ins) documents, and help on increasing the number of direct captains.
Work with OC trainers on non-active captains project.
Support different payment channels, with creating new payment methods to captains and handle their problems.
Provide a high entry level of training for all captains.
Handle most of the captains' benefits programs through our OC with different teams.
What you'll need
Bachelor degree.
Ability to get hands-on in a complex operational environment.
Ability to manage multiple tasks and work with tight deadlines.
Confident, outgoing, and with a predisposition to teach others.
Excellent technical proficiency, literacy skills, and a competent computer user.
Experience working within a similar role and industry is highly desirable
Proficiency in Microsoft Excel.
Where you'll be
Even though we are working remotely, we are strong believers in collaboration and the power of building social connections with our teams. For that reason, our offices are still open and provide plenty of collaboration-friendly spaces at times when teams need it or if you need a quiet space to work outside of home.
You'll be working in the location you're hired from. Due to legal and compensation considerations, you will need to be based out of the country you're hired from as your primary work location.
What we'll provide you
We offer colleagues the opportunity to drive impact in the region while they learn and grow. As a Careem colleague you will be able to:
Work and learn from great minds by joining a community of inspiring colleagues.

Put your passion to work in a purposeful organisation dedicated to creating impact in a region with a lot of untapped potential.

Explore new opportunities to learn and grow every day.

Enjoy the flexibility that comes with the trust of being an owner; work in a hybrid style with a mix of days at the office and at home, and remotely from any country in the world for 30 days a year with unlimited vacation days per year.

Access to healthcare benefits and fitness reimbursements for health activities including: gym, health club and training classes.