Marketing Executive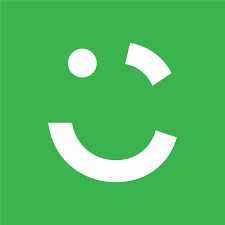 Careem
Marketing & Communications
Amman, Jordan
Posted on Saturday, September 9, 2023
Careem is building the Everything App for the greater Middle East, making it easier than ever to move around, order food and groceries, manage payments, and more. Careem is led by a powerful purpose to simplify and improve the lives of people and build an awesome organisation that inspires. Since 2012, Careem has created earnings for over 2.5 million Captains, simplified the lives of over 50 million customers, and built a platform for the region's best talent to thrive and for entrepreneurs to scale their businesses. Careem operates in over 70 cities across 10 countries, from Morocco to Pakistan.
About the team
We are looking for a Marketing Executive to join our world class marketing team for the Food vertical at Careem. This role requires a cross-functional player who will partner closely with the Marketing, Growth, Analytics, Digital, Care and all relevant departments in the organization.

What you'll do

Owning the process of executing a marketing plan for the different verticals under the Careem Jordan team, while ensuring timely execution
● Executing/Managing the development and execution of marketing campaigns, across all marketing channels (online and offline)
● Working closely with internal stakeholders to ensure alignment on initiatives; social, design, etc.
● Developing the content of Direct Customer Communication (Push notifications, inbox, emails, SMS', blog posts, etc)
● Setting up direct Customer Communication campaigns on a weekly basis, through Braze and Growth Engine
● Owning the process of updating marketing real-estate on the app (promotional banners, restaurant discounts, etc)
● Setting up promotional codes for all Careem services and monitoring the spend as well as billing process' to third parties
● Raising timely POs for purchases on the projects within the verticals of the role
● Liaising with the Care Teams on the launch of campaigns and sharing forecasts of demand in a timely manner
● Managing the relationship with marketing partnerships for Jordan and the execution of these agreed initiatives
What you'll need

● Educated to BS/MS level (or equivalent) within a subject relevant to the position such as Marketing
● Minimum of 2 years of experience in building marketing campaigns while overlooking planning, timelines and budgets
● Strong copywriting skills in Arabic & English.
● Ability to create creative marketing campaigns and content,
● Strong relationship builder, an adept communicator with the ability to liaise with people on all levels
● Ability to work efficiently and effectively with multiple tasks
● Analytical skills and ability to convert key findings into simple presentable communication
● Experience working within the technology industry/start-up environment/e-commerce is desirable



What we'll provide you
We offer colleagues the opportunity to drive impact in the region while they learn and grow. As a Careem colleague you will be able to:
Work and learn from great minds by joining a community of inspiring colleagues.

Put your passion to work in a purposeful organisation dedicated to creating impact in a region with a lot of untapped potential.

Explore new opportunities to learn and grow every day.

Enjoy the flexibility that comes with the trust of being an owner; work in a hybrid style with a mix of days at the office and at home, and remotely from any country in the world for 30 days a year with unlimited vacation days per year.

Access to healthcare benefits and fitness reimbursements for health activities including: gym, health club and training classes.