Project Management Intern (BlaBlaCar Buses) - January 2024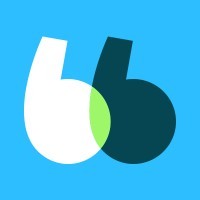 BlaBlaCar
Administration
Paris, France
Posted on Saturday, November 18, 2023
About BlaBlaCar
BlaBlaCar is the world's leading community-based travel app enabling 26 million members a year to carpool or travel by bus in 21 countries. Our team of 700+ employees counts over 50 nationalities and is spread across our 6 global offices, 30% working fully remotely.
Your mission
We are looking for a Project Management intern to join the Operations team (25 members), part of the Operated Buses department, at BlaBlaCar. Your mission is to support the team in delivering quality project content and to interact with all the project stakeholders to ensure that the project will be deployed on time and efficiently.
As a Project Management intern, your role will be to support the Project Manager in preparing project materials, and to coordinate with all project stakeholders within the Operated Bus department and prepare project reports and presentations. You will be reporting to the Project Manager, Michela Congiu, and working with a direct team of 7 people.
Your responsibilities
1) Project management: support the Project manager in the preparation of projects content/use cases/proposal solution, in the coordination of cross-functional teams for the business requirement collection and formalization, and in the preparation of the meetings documentation. Support to the Project manager to act as a liaison between different teams to monitor the project timeline and deliverables, to ensure a fluent communication and collaboration cross-team. You will work on 2 main pillars:
- Functional analysis and content preparation for the deployment of Operations strategic projects
- Coordination of technical teams/ other departments to ensure that the all projects progression are monitored and tracked to be communicated to the stakeholders
2) Operational Performance analysis: support the team in the preparation of bus partner meetings or ad hoc reports: monitor customer satisfaction, service quality indicators, compliance of buses and captains with our standards and present results.
Your qualifications
You are studying Business Administration, Engineering, Transport and Mobility or any other relevant field
You are comfortable with figures & reporting - you are proficient with spreadsheets fundamentals (data formatting, basic formulas, charts) and can analyze data
You have excellent communication and interpersonal skills. You are curious, empathetic and have a high capacity to work with transversal teams and external stakeholders (ops colleagues, procurement managers, tech team, bus operators)
Full working proficiency in French & English. Proficiency in Italian is a plus (B2 or above)
Fit with our BlaBlaPrinciples
Thriving in a collaborative, fast-growing and innovative environment
Ability to take ownership, aligned with business priorities
Having an internship agreement from your school or university is mandatory. We won't be able to proceed with your application otherwise.
What we have to offer
Salary range: 1,000 - 1,200 euros gross/ month
One holiday per month
Local meal plan policies (Swile card in France)
50% transportation paid in France (Forfait Mobilité Durable)
Free unlimited carpooling & bus rides
Personal growth via trainings, mentorship, and internal mobility programs
Regular team building events
Mental health support through Moka.care
Paid leave - Be The Member day
Interested in joining the ride?
a 30-min video-call with one of our Talent Acquisition Managers, Hien Hoang to get to know you, understand your career expectations and answer your questions
a 60-min video-call with Operations Excellence Project Manager Michela Congiu to deep dive into your background and skills as well as a live exercice
Not sure yet?
BlaBlaCar is an equal opportunity employer. We celebrate diversity and are committed to creating an inclusive environment for all employees.