Group Accountant - permanent or contract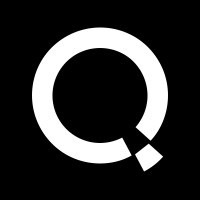 Arqit Limited
Accounting & Finance
London, UK
Posted on Saturday, November 11, 2023
Arqit supplies a unique quantum encryption Platform-as-a-Service which makes the communications links of any networked device secure against current and future forms of attack – even from a quantum computer.
Arqit's product enables any device to download a lightweight software agent, which can create encryption keys in partnership with any other device. The keys are computationally secure, one-time use and zero trust, it can create limitless volumes of keys in limitless group sizes and can regulate the secure entrance and exit of a device in a group.
Our Finance Team is Scaling


There has never been a more exciting time to join Arqit as we accelerate our business. We have a great team culture that gives you the opportunity to innovate, take ownership, and scale new heights in your career as the company grows.
The finance team provides a series of key functions and is pivotal to the growing company as we set best in class practices and processes, ensuring financial information is timely, accurate, complete, and compliant with relevant accounting and taxation principles.
We are looking for a highly motivated
Group Accountant
to join our dynamic growing team to help with the monthly, quarterly, and annual reporting. We require someone with excellent communication skills to deal with internal and external stakeholders and be able to translate financial technical terms easily.
The role will typically involve working in our country head-quarters office, in this case London, and there will also be considerable flexibility around working from home.
Key Responsibilities
What You'll Be Doing


As the Group Accountant you'll report to the Group Financial Controller, Arqit operates a flat structure so you may work closely with other members of the team and take day to day direction from them, with duties and responsibilities to include:
Own and manage the Purchase to Pay (PTP) process from PO's being raised, to invoices being captured and suppliers paid within the due date, there is scope for a go-getter to improve the process and utilise automation to take this process to the next level.
Own and manage the Order to Cash (OTC) process including the cash collection process, working with the sales team and our systems expert to improve the process and utilise automation to take this process to the next level.
Prepare monthly accruals, prepayments and allocation entries for all of the legal entities.
Reconcile intercompany accounts ensuring all items are recorded to eliminate.
Record and reconcile all bank entries.
Prepare balance sheet reconciliations.
Maintain and reconcile all corporate credit card transactions.
Assist with cash flow reporting and treasury management.
Assisting with the statutory reporting and annual 20-F reporting cycle by providing supporting documents and reconciliations when requested.
Supporting in the growth of the business including international expansion.
Provide support/lead ad hoc projects as requested.



Skills, Knowledge and Expertise
What We're Looking For


We would expect candidates for this role to meet most or all of the following criteria:
Part qualified accountant with relevant experience
Experience of working in a global finance environment
Worked in a multi-currency and multi-site organisation
Accustomed to working in a fast-paced growing environment
Willingness to roll up sleeves and be flexible in a growing environment
Ability to work in the UK and ability to gain UK security clearance are both essential